The silence of Western feminists is deafening
The Taliban is ripping Afghan women's freedom away from them. Where are the protests?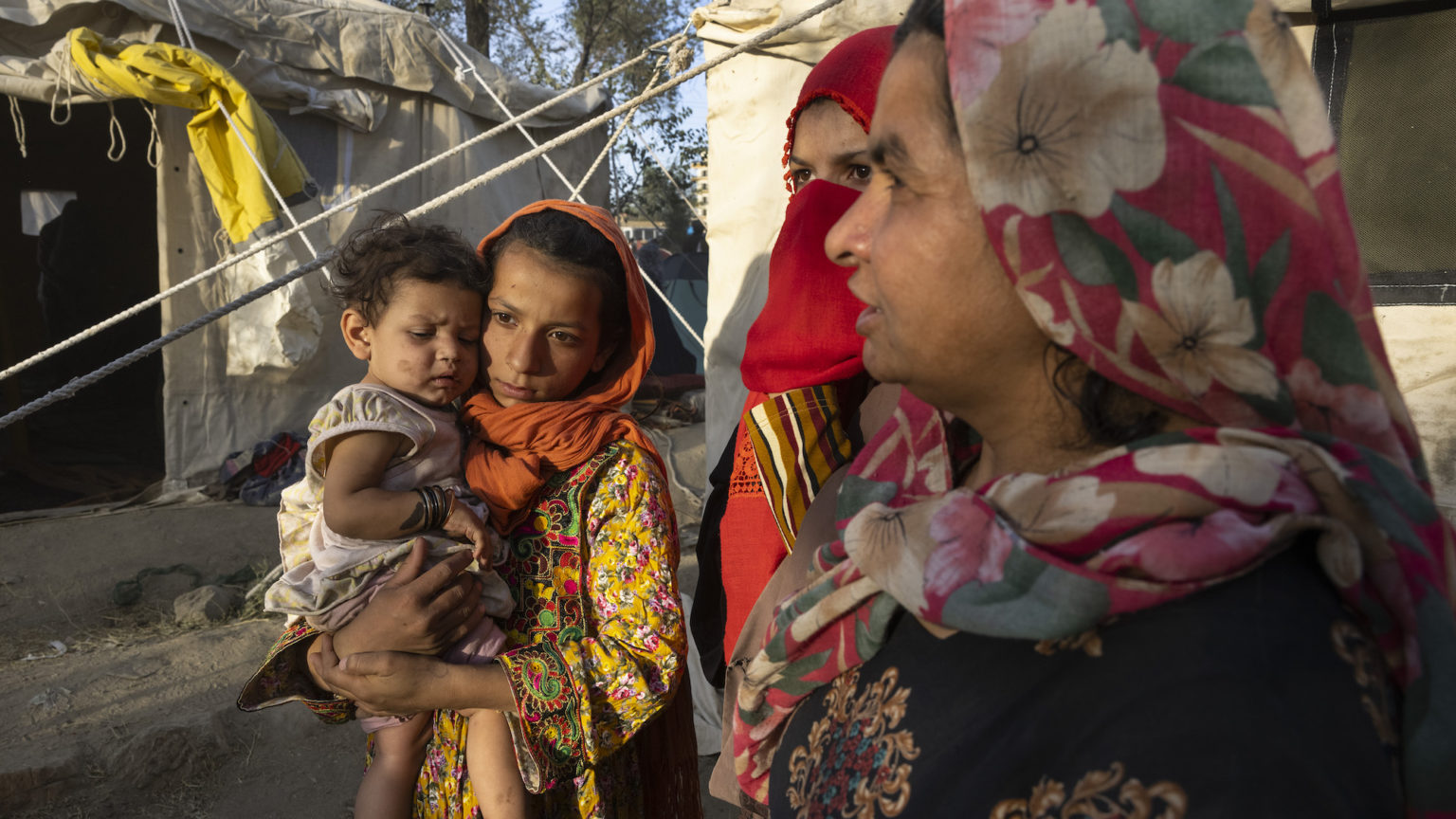 Women are no longer seen on the streets of Kabul. Since the Taliban captured the Afghan capital, women stay at home out of fear of being beaten. 'In the past 24 hours, our lives have changed and we have been confined to our homes, and death threatens us at every moment', says one terrified Afghan woman. Female journalists report having had their houses searched. In the space of just one day, they went from being busy professionals to destroying all traces of their former identity in a desperate bid to avoid Taliban retribution. 'We are scared that if the Taliban find us they will definitely kill us', explains another.
Women who, over the course of the past two decades, have fought hard to become police officers or soldiers are now in hiding. They took up arms against the Taliban, at the encouragement of Western forces, in order to defend their nation and fight for a better future. And now these women have been betrayed. They are now in hiding, fearful of revenge attacks, their immediate destiny uncertain.
And yet, in their moment of utmost need, Afghan women cannot turn to Western feminists for support. There have been no statements condemning the Taliban's treatment of women from US vice-president Kamala Harris. Most mainstream feminist groups have been similarly silent. That tidal wave of support that greeted the victims of Harvey Weinstein? It's dried up. For too many privileged Western feminists, sisterly solidarity ends at the borders of Europe.
While British feminists were busy calling for the government to ban the ultra-minority pursuits of so-called virginity testing and 'virginity repair surgery', female students in Kabul were being evacuated by the police from university dormitories prior to the Taliban's arrival. Desperate to get home, these young women suddenly found themselves barred from public transport. Drivers would not let them in their cars either, because they did not want to take responsibility for transporting a woman. Eventually, on making it home, female students rushed to hide diplomas and burn certificates. They had to destroy all evidence of a previous existence before they could begin to feel safe. Public floggings are no mere rumour.
Throughout the country, girls' schools are now being closed amid reports of young women being forced to marry Taliban fighters, quit their jobs and remain at home. Women who have never before worn a burqa are now donning one in order to save their lives.
Western feminists love nothing more than to fantasise about Margaret Atwood's dystopian Gilead. Under the presidency of Donald Trump, every new policy announcement was taken as a sign that the world of The Handmaid's Tale was no longer fictional. Women took to the streets to protest. But where are the 'pussy hat' marchers now that women in Afghanistan are really being barred from leaving home without a male relative?
The silence of the marchers and protesters, the petitioners and kneelers, is deafening. Is Afghanistan too far away? Are Afghan women not deserving of our sympathies? Or is the Taliban, unlike Trump, the wrong type of enemy? British feminists have grown so used to talking about the make-believe oppression apparently experienced by privileged women with media careers and vast salaries, or the pathetic non-issue of socially inadequate young men wolf-whistling on street corners, that they are now unable to recognise real oppression when it stares them in the face. At least, that's one explanation. The other is that woke activists are so fearful of being associated with any whiff of Islamophobia that they cannot bring themselves to condemn the atrocities now being confronted by Afghan women.
Of course, Western military intervention in Afghanistan was never simply about protecting women and girls. This only ever became a justification once other excuses for putting troops on the ground had dried up. But, over the past two decades, life did slowly begin to get better for some Afghan women. Now, the chaotic manner of the American army's departure not only turns the clock back on women's rights, but also leaves the women who backed the West's cause in mortal danger.
We shouldn't be under any illusions about Western intervention. But nor should we believe the Taliban's vague promises about respecting women's rights and allowing some girls to continue in school. Yet, when it comes to the Taliban, some Western activists clearly are deluded. They naively think that if they just ask nicely, the Taliban will be kind to Afghans and respectful to women and girls.
In the UK, the Stop the War coalition wants the British government to pay reparations to Afghanistan – in other words, to hand money over to the Taliban – in order to advance the rights of women. Yanis Varoufakis, meanwhile, has urged Afghan women to 'Hang in there sisters!'. Nancy Pelosi has warned that 'the Taliban must know the world is watching its actions'. And New Zealand's Jacinda Ardern has 'implored' Taliban leaders to uphold human rights. Listen to these people and you get the impression that the Taliban might be talked out of carrying out public floggings with a cup of tea and a chat.
Naivety might be cute in 10-year-olds, but it is terrifying in world leaders. That many feminists apparently cannot unambiguously condemn the Taliban and stand alongside Afghan women reveals the moral rot at the heart of Western culture.
To enquire about republishing spiked's content, a right to reply or to request a correction, please contact the managing editor, Viv Regan.