These A-level results are utterly indefensible
How can anyone believe that pupils are performing better than ever after missing so much time at school?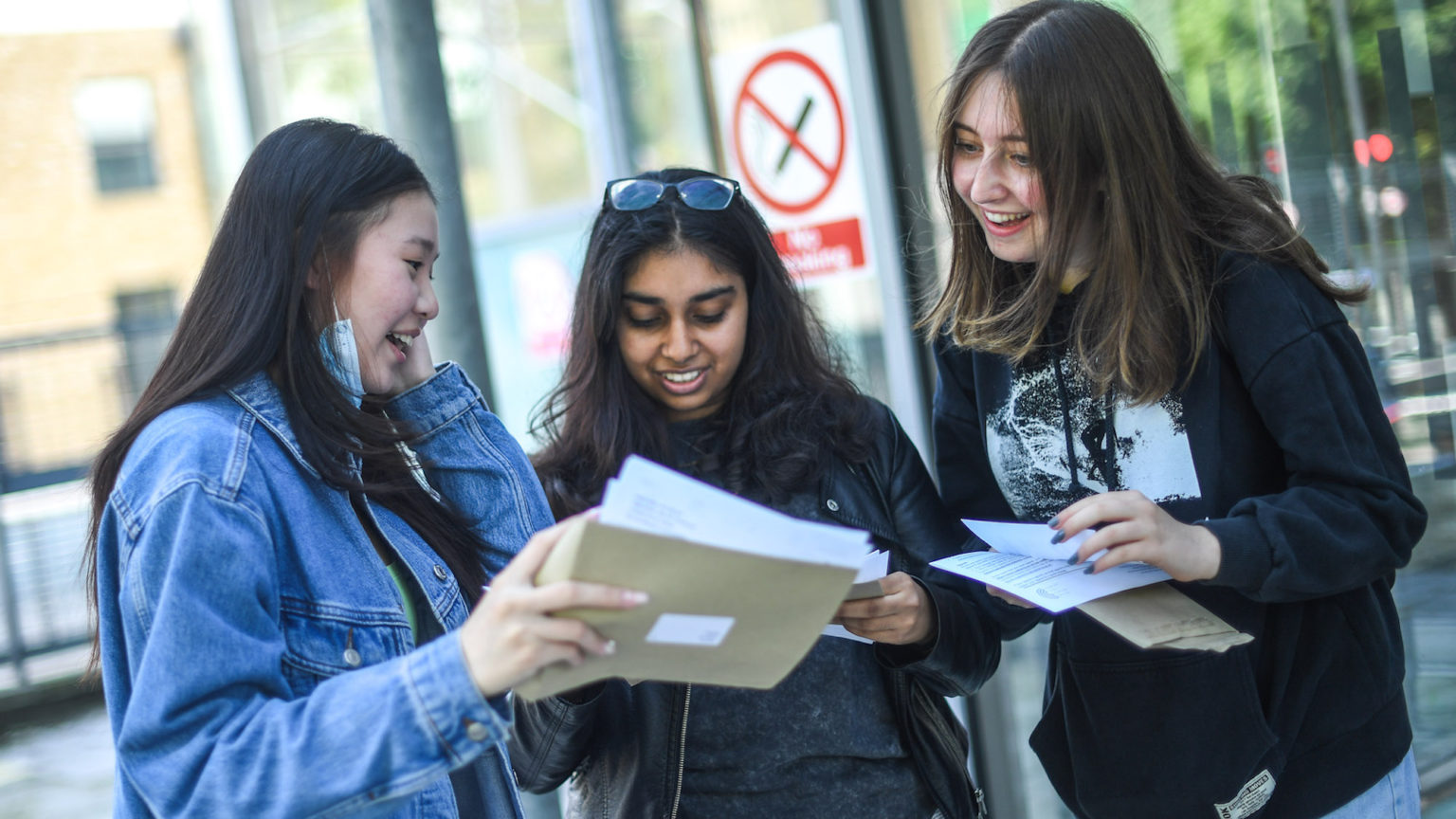 Achieving top marks at A-level should be cause for celebration for any student. But the record number of high grades awarded this year is the clearest sign yet of an education system sinking into absurdity.
Due to Covid-19 restrictions, A-level exams have not run for the past two years. Last year, grades were initially determined by a teacher assessment and a computer algorithm. But after a great outcry, the government abandoned this approach and resorted to teachers' estimated grades. As a result, A* and A grades accounted for 39 per cent of all results – an increase of 13 per cent on 2019's results.
After last year's fiasco, this year's results have been determined by schools and colleges using a system of Teacher Assessed Grades (TAGs). This amounted to a patchwork of bespoke measures. Some schools have written their own exams. Others have used materials made freely available in advance by the exam boards or have adapted commercially produced material. The work being assessed has also varied widely. Schools have been able to decide which parts of a course would be examined or excluded, what weighting is given to different topics, and how much students would be told about what's in the exam in advance.
Some pupils have been made to sit papers in the same way they would conventional exams – as a single cohort under formal invigilation. Other schools and colleges have carried out shorter tests in classrooms, only under the control of individual teachers. Some schools and colleges have used a portfolio of work gathered over the academic year instead. Even the amount of time students are given to complete their assessments has been left up to schools and colleges to decide.
Quality control was handled internally by schools themselves, and only checked by the exam boards using remote random sampling of a relatively small number of schools and colleges. This lack of oversight essentially guaranteed a high degree of grade inflation. Despite all of this, Ofqual, the exams regulator, still expects a large number of students to appeal their results.
Under such lax conditions, in a year reporting 18th-century levels of school attendance, it is absurd to believe that students are genuinely obtaining record-breaking numbers of elite grades. Anyone who has faith in the grading system at this point has to believe that the less a young person attends school, the more they will learn.
And yet education secretary Gavin Williamson insists that universities and employers can have confidence in this year's grades. The government is even consulting on contingency plans to revive this system of grading for next year's A-levels, in the event that, for whatever reason, traditional exams cannot be held.
If that goes ahead, it is likely to be warmly welcomed by the educational establishment, who have long had it in for exams. Comparing TAGs with the traditional exam system, acting head of Ofqual Simon Lebus told the BBC that exams only provide a snapshot of performance, whereas TAGs allow assessment 'in rather more complex ways'. He even argued that these assessments give a 'more accurate view' of what students can achieve.
This view is supported by Rachel Kitley, the influential headteacher of Cowes Enterprise College on the Isle of Wight. Kitley told the Guardian that her students have every right to believe their grades this summer are as good as those awarded in previous years. Even some longstanding critics of grade inflation have argued that the surge in this year's figures might be justified and could even be a positive development.
This is the real danger arising from this week's startling results. This disaster should have established beyond doubt that grade inflation is now out of control, and that the return of exams is a matter of utmost urgency. But too many people operating in education are drawing the exact opposite conclusion. Instead of being troubled by the patently absurd data, they view it as confirmation that exams are obsolete. The risk is that if exams are ever brought back, they will almost certainly crash the record run of 'improvement'. And that will only add impetus to the drive to scrap exams for good.
Who will have the courage to admit the truth about this year's A-level regime, when it could jeopardise these apparently vast improvements in educational attainment? Yes, students have already suffered enough damage to their learning over the past two school years, and their teachers have been working in overdrive to try to assess them conscientiously. But the honest truth is that students have been caught up in a broken system, and their results are now meaningless.
Gareth Sturdy is a physics adviser and former teacher.
To enquire about republishing spiked's content, a right to reply or to request a correction, please contact the managing editor, Viv Regan.