Tunisia and the tragedy of the Arab Spring
The democratic gains of the Tunisian people are now being crushed by a cynical, opportunistic president.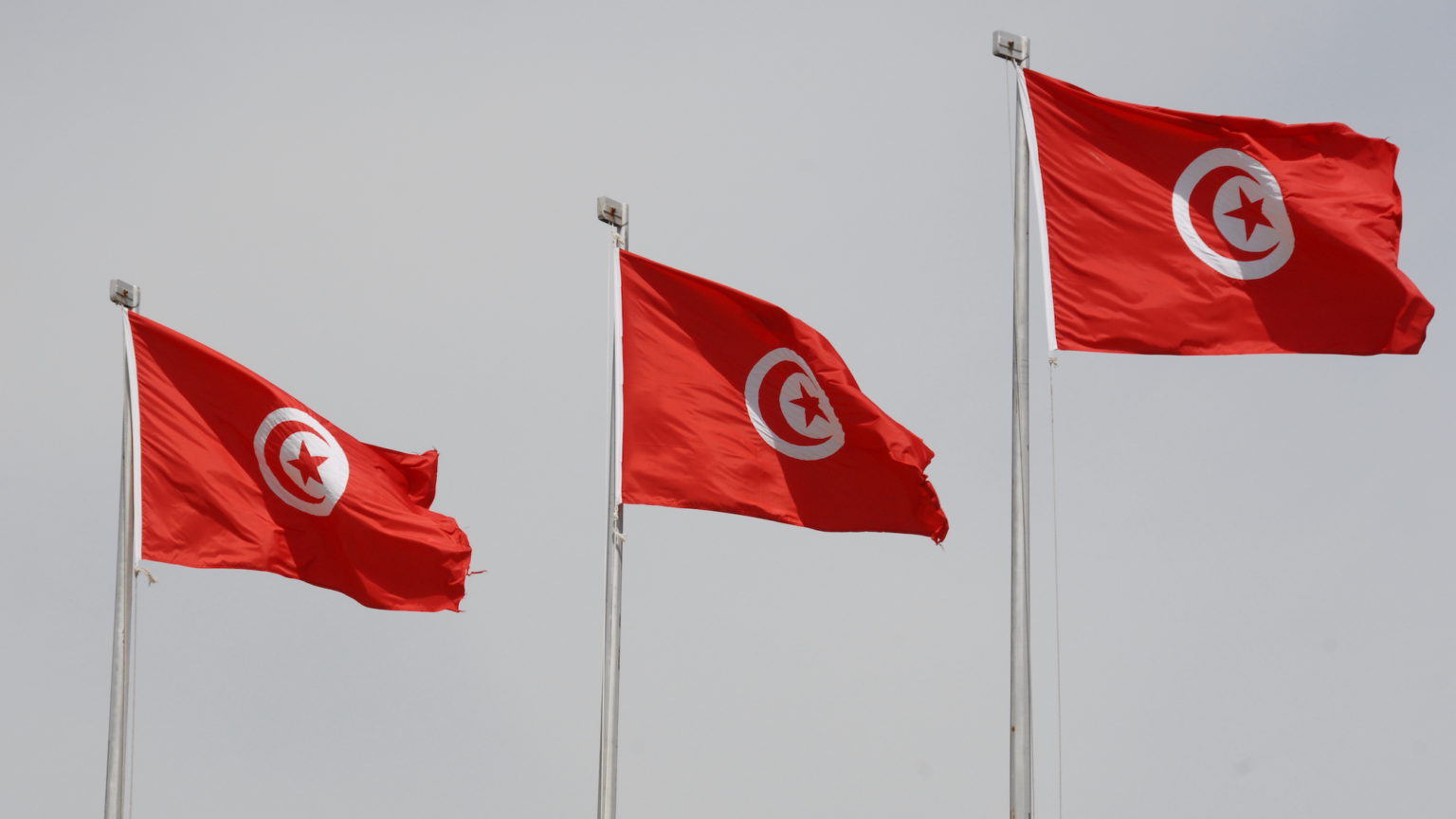 In Tunisia right now, we are witnessing the end of the one lasting success story of the Arab Spring.
It all looked very different 10 years ago. On 4 January 2011, street vendor Mohamed Bouazizi, tired of his brutal harassment and humiliation at the hands of local authorities, set himself on fire in the city of Ben Arous, in north-eastern Tunisia. Bouazizi's self-immolation, prompting nation-wide riots and protests, proved to be the first act in that remarkable wave of revolts that washed over the Arab world.
Indeed, it was the corrupt, oppressive regime of Zine el-Abidine Ben Ali in Tunisia that was the first to fall. The dictatorship of Hosni Mubarak in Egypt collapsed soon after. As did that of Colonel Gaddafi in Libya. Others such as that of Bashar al-Assad in Syria teetered, as the taunts of 'the people want the fall of the regime' continued to reverberate throughout the Middle East and parts of North Africa. In total, the Arab Spring sunk its roots deepest into six countries, promising a more democratic, more liberal future in each. It was a genuinely inspiring moment.
It was also a moment that was all too brief.
In Libya, Syria and Yemen, the protests soon gave way to interminable civil wars – inflamed and distorted by the ignorant machinations of Western powers, and exploited by the regional forces of Saudi Arabia and Iran. In Egypt, the military staged a coup d'état in 2013, and restored a dictatorship more brutal and oppressive than the one overthrown in 2011. And in the hereditary dictatorship of Bahrain, the regime's chief backer, Saudi Arabia, rolled in the tanks and quickly suppressed the revolt almost as soon as it had begun.
The only state that looked to have sustained the democratic gains of the Arab Spring was Tunisia. It staged parliamentary and presidential elections. It survived a deep political crisis in 2013, after the assassination of leftist leader Mohamed Brahmi. And it drew up a constitution, protecting citizens' rights, including free speech, in 2014. Tunisia was the success story of the Arab Spring – the proof that not all of the spirit of those heady days in 2011 had evaporated.
That was until last month.
On 25 July, Tunisian president Kais Saied sacked the prime minister, suspended parliament and granted himself interim executive powers. Saied, a former law professor, claims this is a 'temporary', 30-day measure – a legitimate response, he says, to what Article 80 of the Tunisian constitution defines as an 'imminent danger threatening the integrity of the country and the country's security and independence'. Whether the pandemic, Tunisia's economic woes or a deadlocked parliament really constitute an 'imminent danger' is highly debatable. As is Saied's claim that this will merely be a temporary measure, rather than what it looks like – namely, a permanent power grab.
There is every reason to think it will be the latter. After all, Saied was elected president in 2019 on the back of a campaign in which he declared that 'the era of [political] parties is over'. He plays the role of the establishment outsider to a tee, successfully focusing voters' ire, and much of the blame for Tunisia's economic and political problems, on the post-2011 political class, and with it the democratic institutions it inhabits.
And this has worked. Saied is popular. Very popular. One recent survey put his level of support among Tunisians at 87 per cent. This was evident in the response to his move against parliament and its now reviled residents, as jubilant crowds gathered in the capital, Tunis, to cheer what amounts to a constitutional coup. A headline in daily newspaper Alchorouk captured the sentiment well – this was a president who 'triumphs for the people'.
It is not hard to see why he is succeeding. Tunisia's current political class, especially the dominant moderate Islamist party, Ennahda, is seen as both incompetent and corrupt. And there is truth to some of these accusations. Tunisian governments have collapsed at a rate of one a year since 2011, leading to a sense that wealthy politicians are more interested in pursuing their own interests than in ensuring strong governance.
Moreover, Tunisia is really struggling economically and socially. Public services are in a dire state, and almost a third of young people are unemployed. And those that are not have discovered that getting jobs requires bribes. As does the most basic of everyday paperwork.
The impact of Covid has merely made a terrible situation worse. A government survey from last year found that one third of households feared they were about to run out of food.
Enter Saied. He has successfully positioned himself as the autocratic solution to Tunisia's political and economic problems. He presents himself as the anti-establishment saviour of Tunisia, the man who will cut through all the parliamentary theatrics and actually get things done.
But at what cost. It looks as if he is exploiting Tunisians' understandable discontent and anger to crush not only the current political class – as hapless as it is – but also the entire post-2011 polity it inhabits. All the gains of Tunisia's Arab Spring could be lost within months.
And what gains. Before 2011, Tunisia was one of the most unfree nations in the Arab world. The oppressive regime of Ben Ali denied fundamental freedoms, incarcerated critics, and rigged elections. The Tunisian people changed all that during the Arab Spring, establishing regular, fair elections, and eventually forging a constitution that protected basic freedoms – freedoms that Tunisians have used to hold their government to account. Indeed, it is thanks to freedom of expression that journalists and bloggers have been able to expose politicians' mismanagement and corruption. And it is precisely these hard-won, vital freedoms that could well be lost if Saied continues on his autocratic trajectory.
Too many Western commentators seem to think this was all inevitable. They write as if democracy is a luxury an impoverished country cannot afford. But that is simply not true. For all Tunisia's problems, more democracy is always the answer, not Saied-style authoritarianism.
Make no mistake – what is happening right now in Tunisia is a tragedy in the making. Not just for Tunisians themselves. But also for those elsewhere in the Arab world, for whom Tunisia has long stood as proof that a freer, more democratic future is always possible.
Tim Black is a spiked columnist.
Picture by: US Army Africa, published under a creative-commons licence.
To enquire about republishing spiked's content, a right to reply or to request a correction, please contact the managing editor, Viv Regan.