The truth about historic child sex abuse
The problem was always badly run children's homes, not mythical VIP paedophile rings.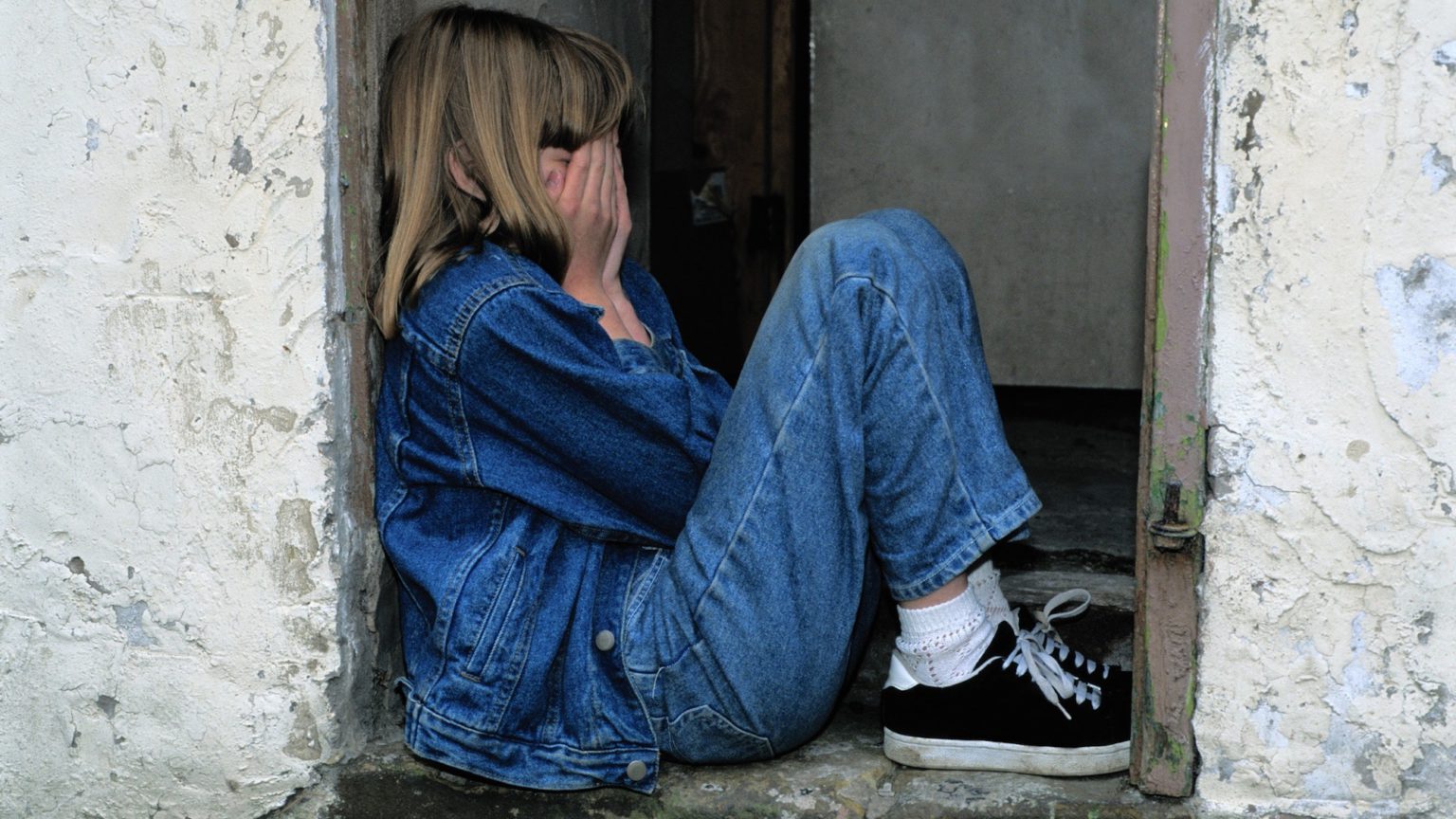 The Independent Inquiry into Child Sex Abuse (IICSA) has published a highly critical report on Lambeth Council's management of its children's homes. It looks at a period, from the late 1960s until the 1990s, during which in excess of 700 children in Lambeth Council's care were brutalised and raped.
The IICSA has not uncovered any new evidence, however. It has merely gathered together many pre-existing reports, investigations and court proceedings, most of which were already in the public realm.
Still, while the IICSA draws attention to the already known failings of Lambeth's Labour-run council, it also reminds us of something else, too – namely, the extent to which near-hysterical panics over the most sensational of child-abuse claims have coexisted with the continued placement of children into a poorly managed care-home system in which hundreds have been physically and sexually abused.
There are several reasons for this confused social-policy approach. First, there were the inquiries into the parental killings, in 1984, of four-year-old Jasmine Beckford in Brent and 21-month-old Tyra Henry in Lambeth. The inquiries concluded that social workers had been too reticent to challenge abusive parents. As a result, social services were encouraged, when faced by potentially abusive family situations, to err on the side of caution, and put children into care.
And then there was the assumption, pushed by influential feminists from the 1970s onwards, that the family unit was a breeding ground for child abuse. This was summarised by Beatrix Campbell in her 1999 book on child sex abuse, Stolen Voices: 'The paragons of patriarchy were buggering their own children.'
This assumption helped to fuel the allegations of Satanic ritual abuse in the UK during the late 1980s and early 1990s, which prompted several social-service departments to mount extraordinary investigations into alleged paedophile rings in Cleveland, Broxtowe, Rochdale and Orkney. In these cases, the investigations fell apart when it became clear that social workers had projected their own lurid visions of abuse on to the families involved, corrupting the investigation process. Many of the now adult children who were taken into care in these cases have since sued the social services involved for the harm they suffered – not at the hands of their parents, but at the hands of social workers.
This assumption that families were a danger to children persisted among social workers, despite the Satanic ritual-abuse scandal. And it has led to a growing number of children being placed in care in England, from fewer than 50,000 in 1994 to over 80,000 today.
But it was always a misguided assumption. Children under the care of the state have been shown, in scores of investigations, to be at far greater risk of abuse, sexual abuse, self-harm, alcohol and drug addiction and criminalisation than children in families.
Of course, this is not an entirely fair comparison. Children are taken into care, on the whole, because their families are failing. But it is important to understand that when children have lost connection with a family that is looking out for them, the likelihood that residential or even foster care will compensate is vanishingly small. Even with the very best will in the world, care-home workers are in no position to form the bonds with children that they need to thrive.
This is important to grasp. It is very hard to make sense of the appalling stories of young people in care – the ease with which they are corrupted and cajoled into destructive and exploitative relations inside and outside care homes – until you understand that every child in care begins from the assumption that they are not wanted.
Third, large parts of the left and the media have too often ignored the prosaic tragedy of abuse unfolding in children's care homes. Instead, they have fixated on bizarre and fantastic myths, such as the VIP paedophile ring in Westminster – largely because the alleged involvement of high-ranking Conservative ministers appealed to their anti-Tory prejudices.
In 2012, for instance, BBC's Newsnight persuaded former care-home resident Steven Messham to name one-time Tory party treasurer Lord McAlpine as the man who had sexually abused him. Messham retracted the allegations in full as soon as McAlpine challenged them. But by then, prominent Labour supporters Sally Bercow and George Monbiot had gleefully repeated Messham's allegations across the internet.
Undeterred by the collapse of one set of false allegations, Mark Watts, of the now defunct news site Exaro, backed by Labour's deputy leader Tom Watson, promoted another set against several leading Tories – all of them made up by alleged victim Carl Beech. Beech gave evidence that he had been sexually abused during sadistic sex parties in Dolphin Square, near Westminster, by former prime minister Edward Heath, former minister Leon Brittan, former MP Harvey Proctor, and a former head of the armed services, Lord Bramall. There was only one problem with the VIP paedophile story – it was completely made-up.
Nevertheless, thanks to the willingness of too many to believe Beech's fantasies, the police launched several investigations – including the infamous Operation Midland – into child abuse carried out by high-ranking officials and politicians. Several people's reputations were publicly trashed, and Watson abused parliamentary privilege to accuse Leon Brittan of raping boys – he later had to withdraw the claims after Beech was convicted of fraud.
Nevertheless, it was Watson's pressing, and the ensuing scandal around alleged VIP paedophiles, that led to the establishment of the IICSA in 2014. It has proved to be a chaotic and fundamentally flawed inquiry. Baroness Butler-Sloss, the original chair, was forced out within a week of its launch, after Watson and some on the 'Victims and Survivors Consultative Panel' alleged that she, too, was implicated in the imaginary VIP abuse ring. Her successor, Dame Lowell Goddard, from New Zealand, was made to resign in 2016 after allegations of racism were levelled against her. Eventually it was left to Professor Alexis Jay, who was appointed in 2016, to try to keep the show on the road.
But, since the main allegations used to justify the inquiry – in particular, Carl Beech's Westminster paedophile ring – turned out to be fabrications, the IICSA has lost all focus. Without Tory child abusers to chase, the inquiry has been left to reiterate historical claims of institutional abuse that have, for the most part, already been prosecuted and widely recognised.
The main reason the IICSA, which cost £37million in 2018-19 alone, is trawling through these old cases is to ensure it is not wound up with nothing to report. And so now it is discovering what many already knew – that much historic child abuse was not the work of sinister cabals of leading Tories, but of sordid creeps hanging around badly run residential care homes.
There are insights in the IICSA's Lambeth report. It does point out, for example, that the Labour council's conflict with the Tory government of the 1980s and 1990s distracted it from dealing with problems in its residential care homes. Which makes sense. In Labour-run local authorities, the belief that providing adequate care was impossible while the Tories were in government served to justify lowered expectations and poor service provision.
But, as previous reports have shown, there are other problems, too. The ideological preoccupations of local authorities made them cautious about investigating allegations of abuse relating to children's homes. Ian White's 1995 report into Islington Council's failure to protect children in its care found that the borough had 'blocked the investigation of people from gay or ethnic backgrounds'. Likewise, when Labour MP Sarah Champion blew the whistle on abuse around children's homes by grooming gangs in Rotherham, she was accused of racism.
Just how far social-service departments have sacrificed their responsibility to protect children at the altar of identity politics was brought home in the case of one 15-year-old girl in the care of Bradford's social services. She had been absconding with an older, Asian man, and social services were struggling to cope. So, as a compromise, they agreed to the man's parents fostering the girl. Eventually, though still under the age of 16, she was married to him in a religious ceremony, with her social worker in attendance.
This, then, is the truth the IICSA is uncovering. Not a secretive establishment cabal of paedophiles in Dolphin Square, but inadequate social-services departments that have lost sight of the difference between right and wrong.
James Heartfield's latest book is The Blood-Stained Poppy, written with Kevin Rooney.
To enquire about republishing spiked's content, a right to reply or to request a correction, please contact the managing editor, Viv Regan.