Freeing Monica Jones from Larkin's shadow
John Sutherland's Monica Jones, Philip Larkin and Me gives Larkin's lover the life she deserves.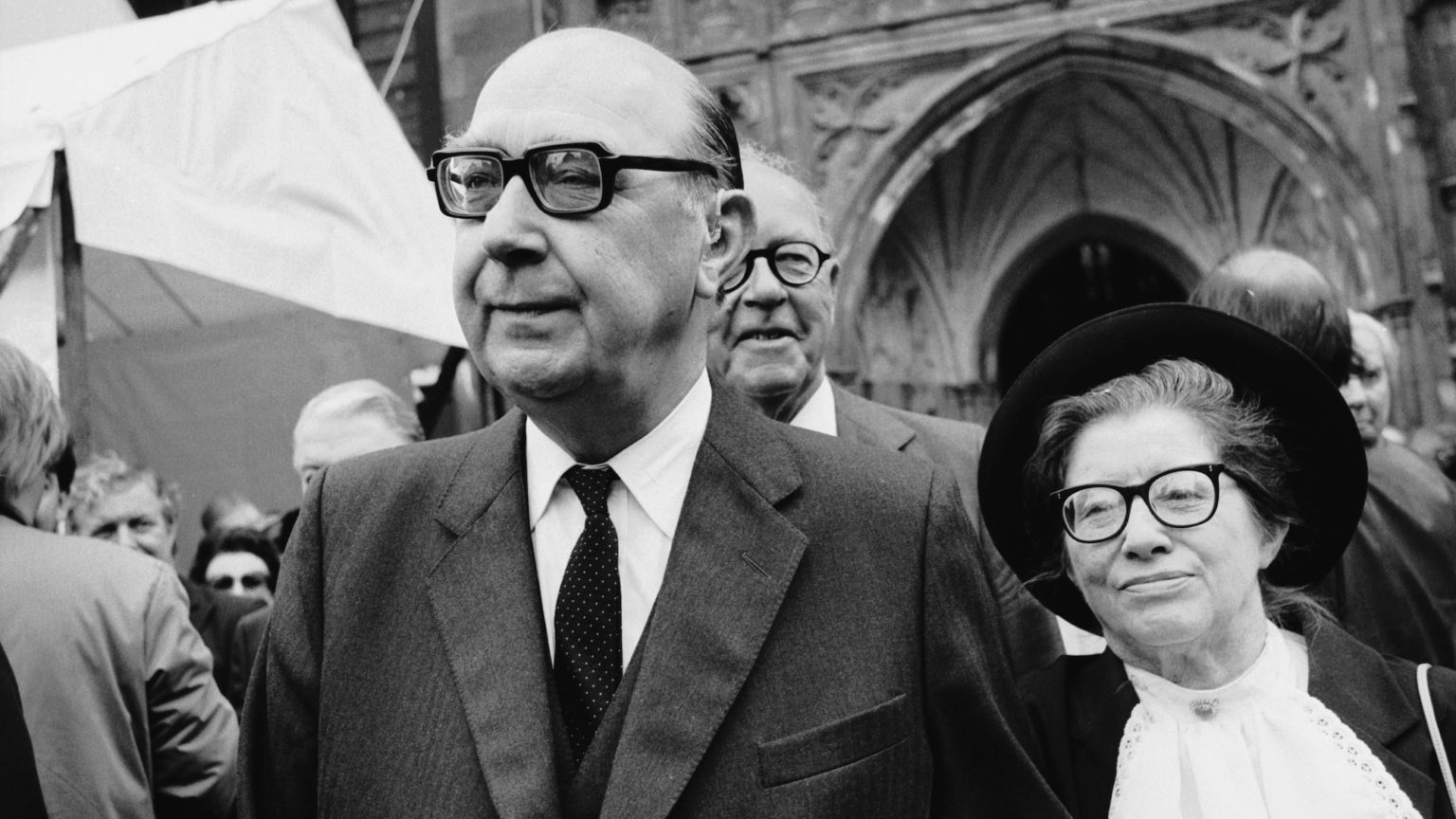 English lecturer Monica Jones was the inspiration behind 'Margaret Peel' in Kingsley Amis' Lucky Jim, and, less well known, 'Viola Masefield' in Malcolm Bradbury's 1959 campus novel, Eating People is Wrong. She was also Philip Larkin's longest-serving lover and muse.
Drawing on over 2,400 letters between Jones and Larkin, Monica Jones, Philip Larkin and Me – Her Life and Long Loves, by Jones' former student John Sutherland, is concerned with, as Sutherland puts it, 'exhum[ing] a Monica Jones to stand alongside Philip Larkin, not behind him as his dim correspondent shadow'. Yet, in some ways, Monica Jones perpetuates Jones' subordinate status by giving us, at the most, only occasional snippets from her letters.
Sutherland quotes a letter to himself about Monica Jones, from the writer Jane Miller. 'John Sutherland's book', she writes, 'presents us with a promising woman's life that has been cramped and deformed'. Surely a much more extensive and carefully framed selection of passages from Jones' letters to Larkin would have done much to correct such cramping and deformation. Sadly, we end up with a bit too much Sutherland and far too little Jones.
Even in the strongest section of the book, where Sutherland analyses the very different writing styles that Larkin and Jones brought to their epistolary relationship, there is very little actual Jones, aside from a playful extract: 'remember the Playboy pose which you arranged; do you? Bra and sweater pushed up, just enough to show breasts. Does it rouse you? I bet not.' And a pithy observation that 'Letters only feel real with letters and ink'.
From Larkin, on the other hand, we get a full sumptuous paragraph:
'I was reading about the Carlyles tonight… "Their worst agonies seem not to have come from their common hypochondria, her jealousy or his monstrous selfishness, but from not getting letters from each other on the day they were expected when they were separated." Do you think people will write like that about us when we are dust? My dear rabbit!'
That the majority of this extract is a quotation – and a revealing one at that – does not detract from the imbalance in the amount of ink dedicated to Larkin rather than Jones. Even in this signal chapter on what Sutherland calls the 'epistolary theatre' of their relationship, Jones is an often silent partner.
What Monica Jones does do, rather movingly and sometimes beautifully, is portray Jones' provincial family background, which lay variously in her birthplace of Llanelli in South Wales; Weardale, County Durham, where her mother's family came from; and Kidderminster, where her father's family came from.
With working-class Methodists on both sides, Monica's family was steeped in hard work and the ethics and responsibilities of Victorian society. Her maternal grandfather had managed to raise himself from the 'manual labourers in the lead mines and stone quarries which fed the Industrial Revolution', as Sutherland puts it, and gone on to found his own quarrying business. Though wound up in 1928, his firm's patrimony was still 'yielding profit as late as the 1960s'.
While this family money would eventually help Jones buy her own modest property, she benefited most from a scholarship allowing her to go to Kidderminster High School for Girls, before obtaining a state scholarship and open exhibition at St Hugh's College, Oxford, in 1939.
There, the aspiring don was initially drawn to the work of Percy Shelley, but she was soon to eschew Romanticism in favour of Jane Austen's favourite, George Crabbe, and the Dorset dialect poet, the Reverend William Barnes, a favourite of Larkin's. It is clear that she had a major influence on Larkin's own turning away from his early heroes, Lawrence and Yeats, towards the writer who would become his guiding star, Thomas Hardy – one of those authors Jones referred to as 'gold in your pocket for life'.
Sutherland skilfully weaves all these elements of her background and her taste for regionalism and tradition in literature to depict an intellectual figure who was as determined as Richard Hoggart – a colleague of hers in the English department in University College Leicester for a couple of years in the late 1950s – to resist what Hoggart himself would call 'relativism' and we would now call 'postmodernism'.
Jones spent her entire working life as an English lecturer in that department in Leicester University, the former site of the town's lunatic asylum. The passing of her original departmental head, the genial Dr Arthur Collins – 'as provincial as a Melton Mowbray pork pie' – and the coming of the new bureaucratised university, in the shape of Collins' replacement, Arthur Raleigh Humphreys, in 1947, is poignantly and bitterly recounted.
From the time she joined a three-day strike organised by the students to protest against Humphreys' appointment, to her then career-long refusal to join what Sutherland calls the 'careerism which was… increasingly propelled by scholarly publication', she was a dissident. Although she did attain tenure, she would never get the promotions that came easily to lesser colleagues. (And by all accounts she was a brilliant lecturer.)
Jones has been vilified by Larkinophiles over the years. Martin Amis went so far as to call her an 'Urka', and AN Wilson saw fit to describe her appearance at a Faber lunch in the early 1980s as 'something between a pantomime dame and a grande dame… possibly even a man in drag'. It's hard not to admire Sutherland's attempt to rescue this Quixotic figure from such tiresome snobbery and sexism.
Sutherland himself is front and centre in the story. His own connection with Jones, as one of her prize students at Leicester, both as an undergraduate and then with her supervising him for three more years as a postgraduate, is often lyrically depicted. 'I got the grant and Monica with it', he writes. 'Summer 1963 with my degree and money for three more years doing nothing but read were the prelude to happy times for me.'
Sutherland and Jones were both prodigious drinkers. Their times at the Clarendon pub in Leicester are lovingly recalled, though the drip-drip descent of Monica's drinking into serious alcoholism clouds the background. Still, the intellectual confidence which Jones sows in Sutherland is without doubt the source of his own eventual liberation from crippling dependence on alcohol.
This stylish and brave woman, who always wore 'outfits… not clothes'; who came up with what James Booth has referred to as the 'felicitous medievalism' of that word blazon in Larkin's 'An Arundel Tomb'; who co-edited with Larkin their Oxford Book of Twentieth-Century English Verse… this woman's final blazon is the love that this old student of hers has brought to writing her life.
She still deserves a full edition of Letters from Monica, though.
Neil McCarthy is a teacher and writer based in Dublin.
Monica Jones, Philip Larkin and Me: Her Life and Long Loves, by John Sutherland, is published by Weidenfield and Nicolson. (Order this book from Amazon(UK).)
To enquire about republishing spiked's content, a right to reply or to request a correction, please contact the managing editor, Viv Regan.