Why Britain is a great place to be a Muslim
British Muslims have far more rights and protections than their EU counterparts.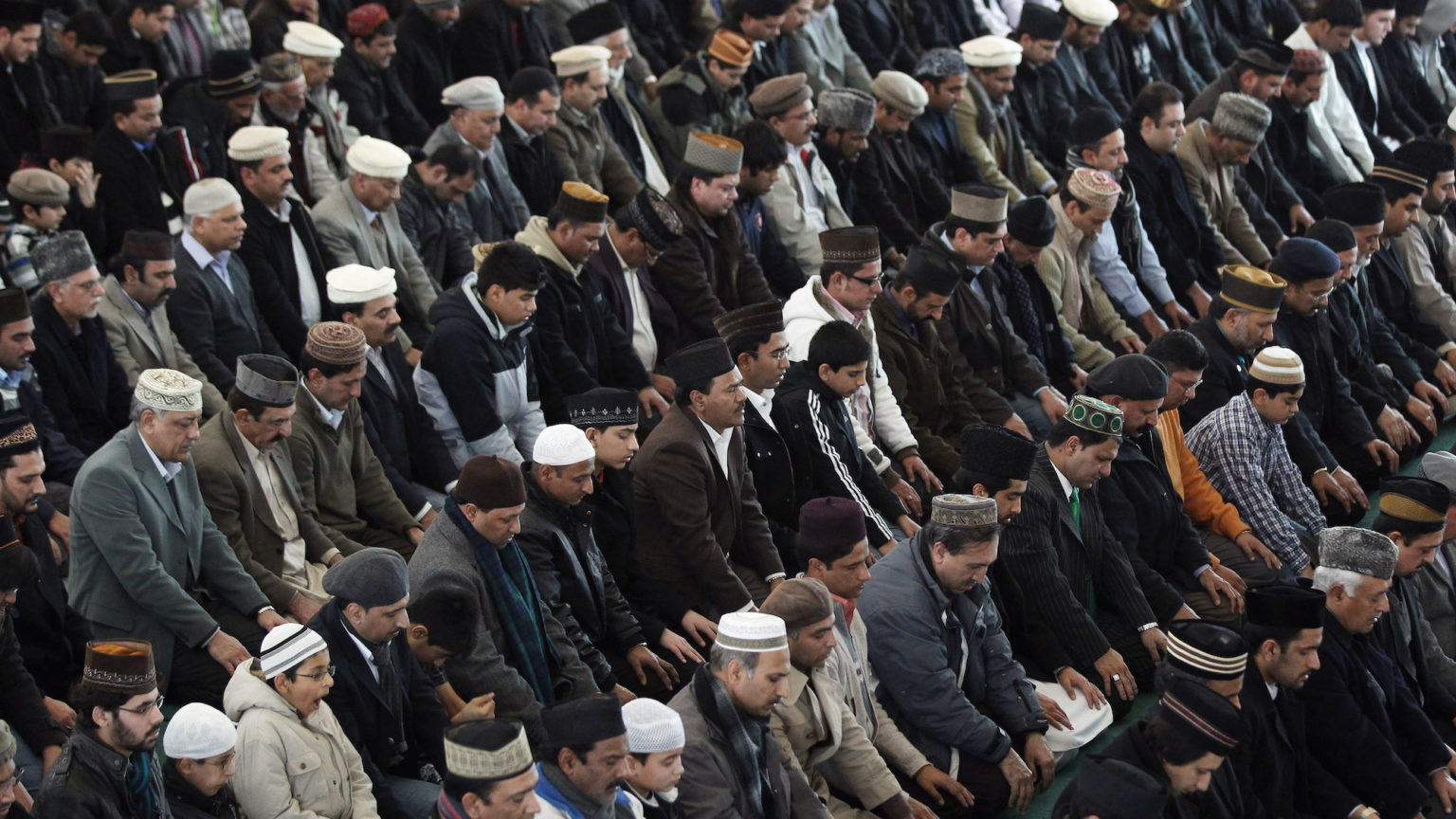 The 'tolerant Europe versus intolerant Britain' narratives often peddled by members of the liberal, pro-EU commentariat were always suspect. But recent events have exposed them as delusional fantasies.
The European Court of Justice (ECJ) – the highest court of the European Union (EU) – has ruled that businesses have the right to ban Muslim employees from wearing the hijab if they work face-to-face with customers or if it causes workplace conflicts and tensions. In a binding ruling that would apply in all 27 EU member states, ECJ judges decided that prohibiting the wearing of any visible form of expression of political, philosophical or religious beliefs in the workplace 'may be justified by the employer's need to present a neutral image towards customers or to prevent social disputes'.
Some may argue this form of 'muscular liberalism' encourages social integration. But that's not true. This is a deeply illiberal ruling that fundamentally infringes on religious freedom and undermines the integration of European Muslims into European society.
Indeed, the countries of Europe should be seeking to promote rather than inhibit the labour-market integration of female hijab-wearing Muslim citizens. Many may live in relatively deprived communities, and work would allow them greater economic self-sufficiency and personal independence. Finding employment in the mainstream economy also provides Muslim women with an opportunity to engage more with members of the general population – outside of their own religious communities.
Moreover, the hijab, unlike the niqab, does not actually present a facial barrier to interpersonal communication. To argue that it does, as the ECJ seems to, is simply misleading.
The ECJ's decision only confirms my view that British Muslims are collectively in a far better position than Muslims in other European countries. They have more rights here and better protections. According to the 2020 Migrant Integration Policy Index, the UK comfortably outperforms other major European nations with notable non-white Muslim populations – such as France, Germany and the Netherlands – when it comes to the provision of anti-discrimination protections on the grounds of race, ethnicity and religion. The study concludes that those who do suffer from discrimination in the UK can rely on some of the strongest equality bodies in the world to protect them.
Of course, organisations which sit at the heart of the UK's grievance industry continue to depict the UK as an aggressively anti-Muslim society. But the attitudes of British Muslims themselves tell a rather different story.
For example, one recent study, by crime and justice consultancy Crest Advisory, found that more than three in four British Muslims (76 per cent) believe Britain is a good place to live as a Muslim – with freedom of religion cited as the primary factor. Interestingly, a far lower proportion of non-Muslims (52 per cent) think Britain is a good place to live as a Muslim – an indication that the view of Britain as Islamophobic is far more prevalent among non-Muslims than Muslims.
In fact, the study showed that a majority of British Muslims view all British institutions, aside from the media, as fair – they are especially positive about the National Health Service. And while 51 per cent of the wider general population feel that the police engage well with their community, this rises to 53 per cent for British Muslims. British Muslims are also more likely to be satisfied with the UK's democratic system than the white British population. Therefore, it is no surprise that previous studies have shown that Britain's Bangladeshi- and Pakistani-origin communities identify strongly with Britain and Britishness.
The UK is far from perfect. More can certainly be done to reduce the impact of discrimination in the UK, especially in employment and private-rented housing. But to declare the UK a bigoted and inward-looking island, and mainland Europe an oasis of tolerance and openness, is delusional. Those peddling this fantasy need to put their prejudices about Britain aside and start looking at the realities on the ground.
Rakib Ehsan is an independent expert in social cohesion and institutional trust. Follow him on Twitter: @rakibehsan
To enquire about republishing spiked's content, a right to reply or to request a correction, please contact the managing editor, Viv Regan.