Dominic Cummings' delusions of grandeur
That BBC interview revealed more about Cummings than the PM he was trying to bring down.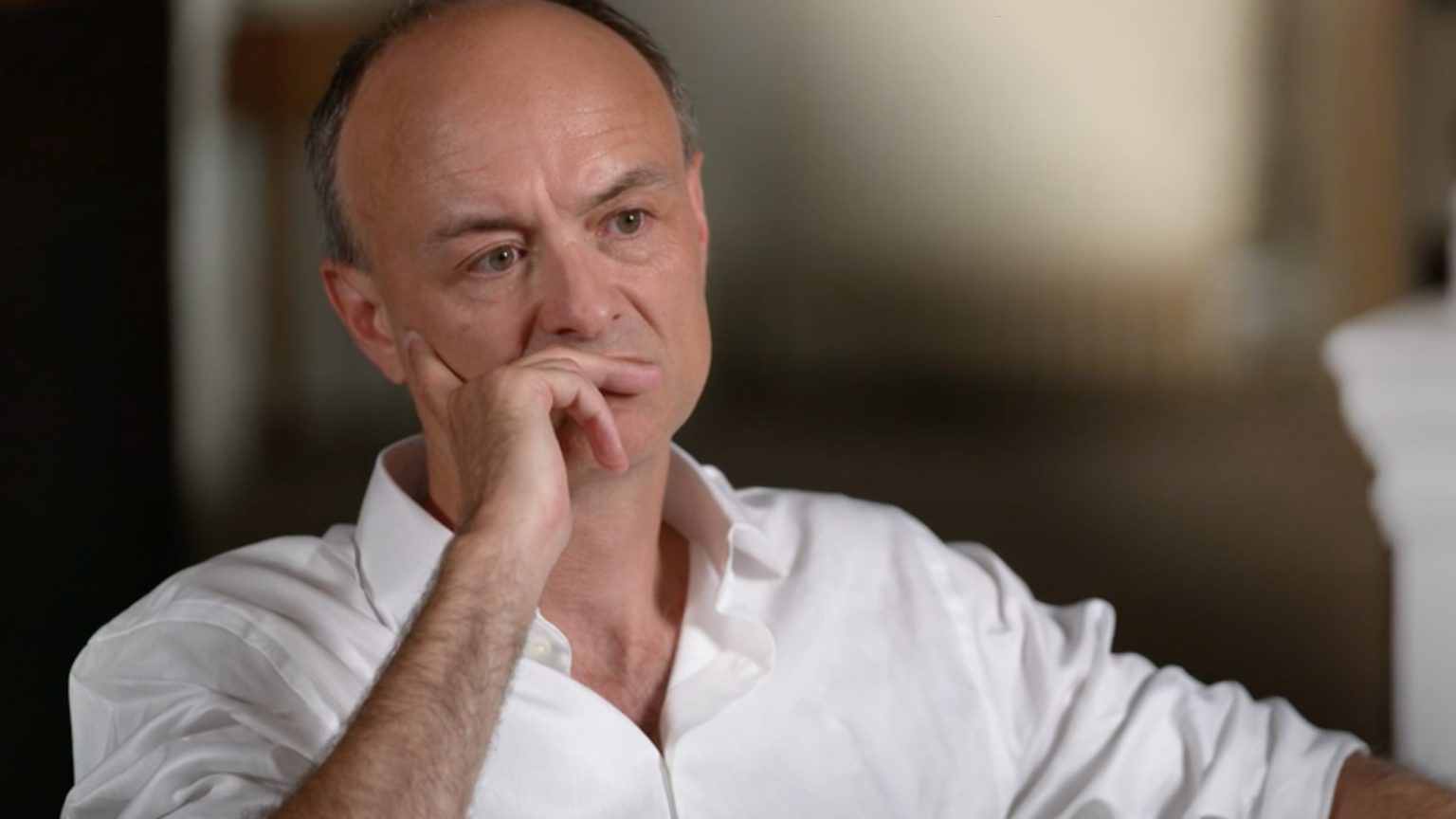 In his hour-long BBC interview with Laura Kuenssberg, former special adviser Dominic Cummings threw some large bricks at his old boss, Boris Johnson. But quite a few of them bounced right back at him.
Cummings had worked as an adviser to Michael Gove in the Department for Education, and then, most famously, as a coordinator for the Vote Leave campaign in 2016. He then returned to government when Boris Johnson became prime minister in 2019.
In Cummings' telling, he spent his days in No10 fighting behind enemy lines, trying to push through an agenda of scientific government led by data, though he was constantly undermined by the inertia of the civil service and the Conservative Party. For Cummings, the way that power was exercised in government favoured idiots over people who were 'a thousand times smarter'.
Cummings' most damaging claim in the BBC interview was that Johnson was not qualified to govern – that the PM he supported was a 'shopping trolley' who took his orders from the Daily Telegraph, and put his own political career above the lives of the thousands who were dying of Covid-19. Cummings insisted that last autumn, while Johnson wanted to ignore the pandemic, he and a few others (including chief scientific adviser Patrick Vallance) were demanding a full lockdown. Johnson was apparently dismissing the lives lost to Covid, saying that most of the dead were over 80 anyway.
The problem with this narrative is that whatever Johnson may have said in private, his administration still imposed some of the most extensive and prolonged lockdowns in the world, supported by an eye-wateringly expensive furlough scheme and business-support package. Whatever the conversation was in No10, Britain did lock down, and it locked down hard. Although this might have slowed the rate of transmission at various points, it failed to prevent one of the worst coronavirus death tolls in the world. Cummings' view of what ought to have been done rests not on any real-world happenings, but on a delusional belief in his own intellectual powers – and in those of a small coterie of experts and allies.
Most shocking of all, Cummings suggested that there was a network of perhaps three dozen of his friends working in Downing Street who were also pushing the Cummings agenda of scientific government and civil-service reform. From just days after the election, he claimed, this network was already talking about how to get rid of Johnson and replace him (with whom was never specified). Cummings essentially told Laura Kuenssberg that an unelected clique was working to subvert a government that had only just been elected with an 80-seat majority. Given that none of these collaborators has come out to defend Cummings since he left No10, or have corroborated his version of events, most of us have no idea who these people might be – or if they exist at all.
Political commentary on the early days of the Johnson government often highlighted Cummings' alleged power behind the throne, as though he was some kind of Rasputin to Tsar Boris. These kinds of fantasies of a puppeteer pulling the strings are often attached to special advisers (or in Tony Blair's government, to people like Peter Mandelson). They are part of journalistic storytelling – they attempt to pull back the curtain to reveal the inner workings of government in order to explain its direction. Cummings' tragedy is that he believed the myth that was woven about his own secret hand.
Seen in the round, Cummings was just one of many advisers that the prime minister had to call on. What Cummings thought of as Johnson's biggest weakness – his openness to advice – was, in fact, his strength. The most chilling revelation about the Johnson administration to come out of the interview was that it would appoint someone as delusional as Cummings. Though at the same time, it seems to have vindicated the PM's decision to sack him.
Since leaving office, Cummings' interventions in public life have largely been to spill secrets about what was being said in No10 so as to paint the prime minister as a callous monster. But these revelations are less compelling than Cummings and those lapping them up in the anti-Tory press think. It is a given that people in government talk among themselves about all kinds of things. They ought to be able to do so in the expectation that their conversations won't be relayed, unedited, to everyone. Confidentiality often strikes journalists and people outside the circles of power as an unfair barrier to accountability. But politicians and advisers have to be able to think things through before committing to a policy. By revealing the content of those private conversations, Cummings is only advertising his untrustworthiness as a collaborator.
Some of Cummings' accusations are plainly true. Everyone can see that this is a directionless government. But few would be convinced that he offered any alternative. He wondered out loud whether the best way to fix the networks of power was to take over an existing party, like the Conservative Party, or to create a new party to challenge the old ones. Of course, if Cummings feels that he has a special insight into the direction the country should be taking, the right thing to do would be to create a new party. Then he could put that vision before the people and campaign openly for its support. But one suspects that being accountable to other people doesn't figure much in Cummings' worldview.
James Heartfield's latest book is The Blood-Stained Poppy, written with Kevin Rooney.
To enquire about republishing spiked's content, a right to reply or to request a correction, please contact the managing editor, Viv Regan.