Let's live freely again
Liberties mean nothing if we are fearful of exercising them.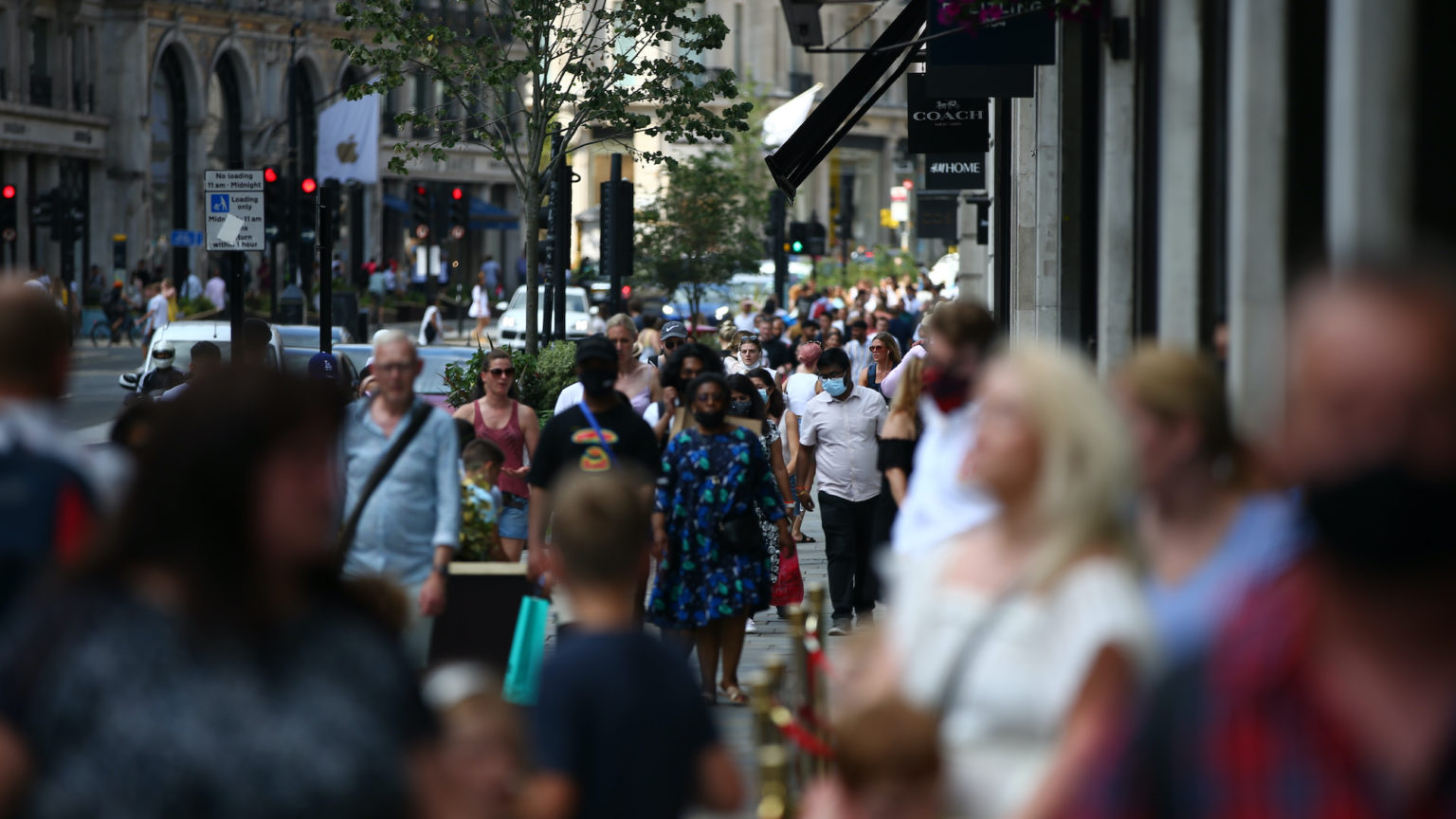 Only our bungling PM could preside over a 'Freedom Day' such as this. In which an estimated 1.8million people are confined to their homes. In which only a fraction of those self-isolating have actually tested positive for Covid. And in which those needlessly confined masses include the PM and the chancellor.
Freedom Day has also become a bit less free since it was delayed in June. Masks and social distancing may no longer be a matter for the law, but the government is still leaning on businesses and mayors to enforce them anyway. Vaccine passports may not be mandated, but ministers are pushing nightclubs to use them. The government is trying, hopefully in vain, to outsource its authoritarianism to the private sector.
Those who do want to go about enjoying their newly restored freedoms – like the young people queueing around the block outside clubs last night – soon find themselves accused of recklessness for doing so. The government's cautious messaging in recent days has only put more wind in the sails of those who can't help but see young revellers enjoying themselves as 'variant factories', as Covid's useful idiots.
To anyone who actually gets what freedom is, the very idea of Freedom Day will also stick in the craw. Not only is it pretty corny, it also presents our liberties as nice things to be gifted back to us by the government, and potentially taken away just as easily, rather than the rights of free citizens in a liberal, democratic nation.
So it would be easy to be sceptical, cynical even, about the prospects for freedom on 'Freedom Day'. But don't be. Because today is a day we should seize. This isn't just about being free to go clubbing, to sit inside a pub in a group of seven, to order a pint at the bar, or to take off your mask in more places than before – it's about being free citizens again, trusting ourselves to make our own decisions, and trusting others to do the same.
These are habits we've lost during the long lockdown. Personal responsibility now appears in scare quotes. That England fan who put a flare up his arse on the day of the Euros final – this, the midwits of the commentariat thunder, is where relying on 'personal responsibility' gets you. The idea that individuals should be trusted to run their own affairs and balance their own risks is now laughable to much of the great and good.
This casual disregard for individual liberty is informed by a fear and loathing of the collective. Covid, for the more influential sections of the working-from-home classes, has just turbocharged their pre-existing disgust with ordinary people.
This fear of one another is not limited to the opinion-forming set, either. If polls are to be believed there are a lot of people who are afraid of being out in the world again and among one another. A year and a half of social distancing has inevitably corroded social solidarity, making some people feel uneasy in the company of others.
This is why we need to embrace Freedom Day. Liberties on paper mean nothing if a citizenry is fearful of exercising them. And we only become autonomous beings, capable of exercising judgement, when we dare to run our own affairs. We need to start trusting ourselves and trusting one another again. We need to start living freely, and show those more reticent that it's both safe and important to do so.
Only then will we be able to push back against the inevitable hangovers of lockdown.
Tom Slater is deputy editor of spiked. Follow him on Twitter: @Tom_Slater_.
To enquire about republishing spiked's content, a right to reply or to request a correction, please contact the managing editor, Viv Regan.