Why the panic over Long Covid?
Fear is turning this ill-defined condition into a justification for further restrictions on our lives.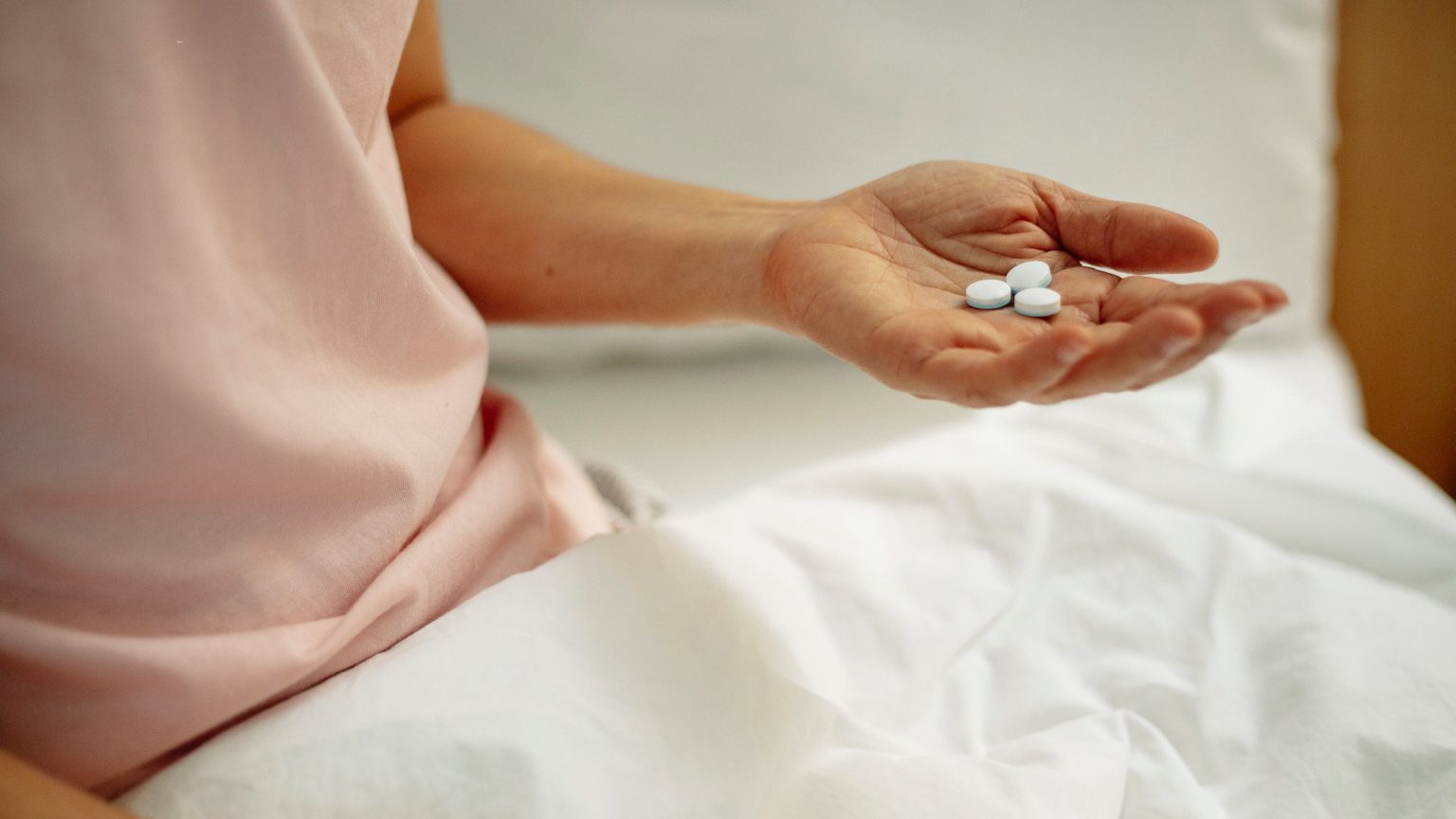 Long Covid is a mysterious condition. Its sufferers experience a range of symptoms, from 'brain fog' to fatigue, months after catching Covid proper. It is not well understood. And it might not even be a useful catch-all description for potentially distinct afflictions.
But the pro-restrictions lobby doesn't care about how little understood or poorly defined the condition is. Long Covid is now tripping off its tongue. Its threat is being talked up in parliament and warned of in countless headlines. Mass Long Covid, they assert, is now the nightmare that awaits us should the government continue to ease restrictions.
It's not hard to work out why Long Covid has suddenly become the go-to threat for some. After all, even the most clingy of lockdown lovers has been forced to concede that the vaccination rollout has at the very least eroded, if not severed, the link between catching Covid and developing a severe, life-threatening illness. So while case numbers continue to rise fast, hospitalisations and deaths are simply not increasing at the same rate. As it stands, the NHS is far from being overwhelmed – certainly by Covid.
Therefore, the claim that we must persevere with a masked-up, socially distanced New Normal because of the existential threat Covid poses to our health no longer holds up.
Covid can still make people ill, of course. And for vulnerable groups, be they elderly or chronically ill, it is still a risk. But, thanks to the vaccine, Covid by itself really struggles to justify the regulatory regime under which we've been living for the past 16 months.
Enter Long Covid. It has stepped up to play the role vacated by our old pandemic foe in the anxious imaginations of our technocratic elites. In their eyes, it now poses the threat that Covid itself once did.
So willing to be fearful, so dominated by safetyism and precaution is their worldview, they almost can't help but hype Long Covid up. We're told it affects between 10 and 20 per cent of those who catch Covid. We're told that it can affect anyone, including children. We're told that vaccines have not broken the link between cases and Long Covid. And we're told of the debilitating effect it has on sufferers. This is the disabling condition that awaits hundreds of thousands of people, young and old, if we continue to lift restrictions apparently.
In a letter authored by assorted members of the pro-lockdown lobby group, Independent SAGE, and published in the Lancet, the threat of Long Covid featured as the primary reason why the government's relaxation of restrictions was 'dangerous and premature'. '[The government's] strategy risks creating a generation left with chronic health problems and disability, the personal and economic impacts of which might be felt for decades to come', warned Indie SAGE.
Long Covid is now being cited in parliament, too, as proof of the government's libertarian folly. In the words of the All-Party Parliamentary Group on Coronavirus, letting us live normally again risks 'exposing many more people to Long Covid, including younger age groups who aren't yet fully vaccinated'.
Those now panicking about Long Covid, and yearning for the safety blanket of harsher restrictions, point first to the scary stats: the Office for National Statistics reports that nearly 400,000 people have been suffering from Long Covid for nearly a year. And they then draw attention to the personal tales of suffering, be it the young workaholic mother whose life has now ground to a halt, or the once promising nine-year-old gymnast now confined to a wheelchair.
This is Long Covid, as they see it. Except it's really not that simple. Most sober observers accept that Long Covid is an ill-defined condition. It seemingly encompasses a whole range of symptoms, which range from the debilitating to the merely inconvenient. And so far, it lacks any clear pathology, with many sufferers exhibiting no physical or organic evidence of illness.
Then there are the surveys estimating its prevalence. Many of these rest not on medical assessment, but on individuals subjectively judging and self-reporting their symptoms.
There doesn't even seem to be any final agreement as to how long after an initial infection symptoms have to persist for the patient to qualify as a Long Covid patient – 12 weeks seems to be the most commonly used threshold.
And just to complicate further an already murky picture, it is only really in the UK that Long Covid has become a significant public-health issue. If it was the purely medical problem some people are conjuring it up as, one would expect other nations to be similarly concerned with it. But they're not.
Take the Long Covid initiative established in Bergamo, Italy, in May last year. It had to close in December. As the medic who established it told The Times: 'In truth we didn't have so many numbers.' There are Long Covid sufferers in Italy, he explained, but there is neither the health infrastructure, nor the political or cultural energy, to move them to the centre of public debate.
But there is in the UK. Certain sections of our political and expert class, backed by the more anxious, health-obsessed parts of society, are all too willing to panic over Long Covid. They're all too willing to see it as yet another danger around which we should organise societal life. And so they view the combination of bald stats and distressing anecdotage as proof that Long Covid poses a coherent and clear threat.
No one doubts that some are clearly suffering long after acute Covid infections. And there are clearly others who still feel ill for rather more nebulous reasons long after mild Covid infections. Long Covid is a complex phenomenon that requires more research.
We need to look into Long Covid properly, not scare ourselves silly over it. It must not be used as another reason to keep us in lockdown for longer.
Tim Black is a spiked columnist.
To enquire about republishing spiked's content, a right to reply or to request a correction, please contact the managing editor, Viv Regan.