Cancel culture is a grave threat to comedy
Comedians must be free to outrage and offend.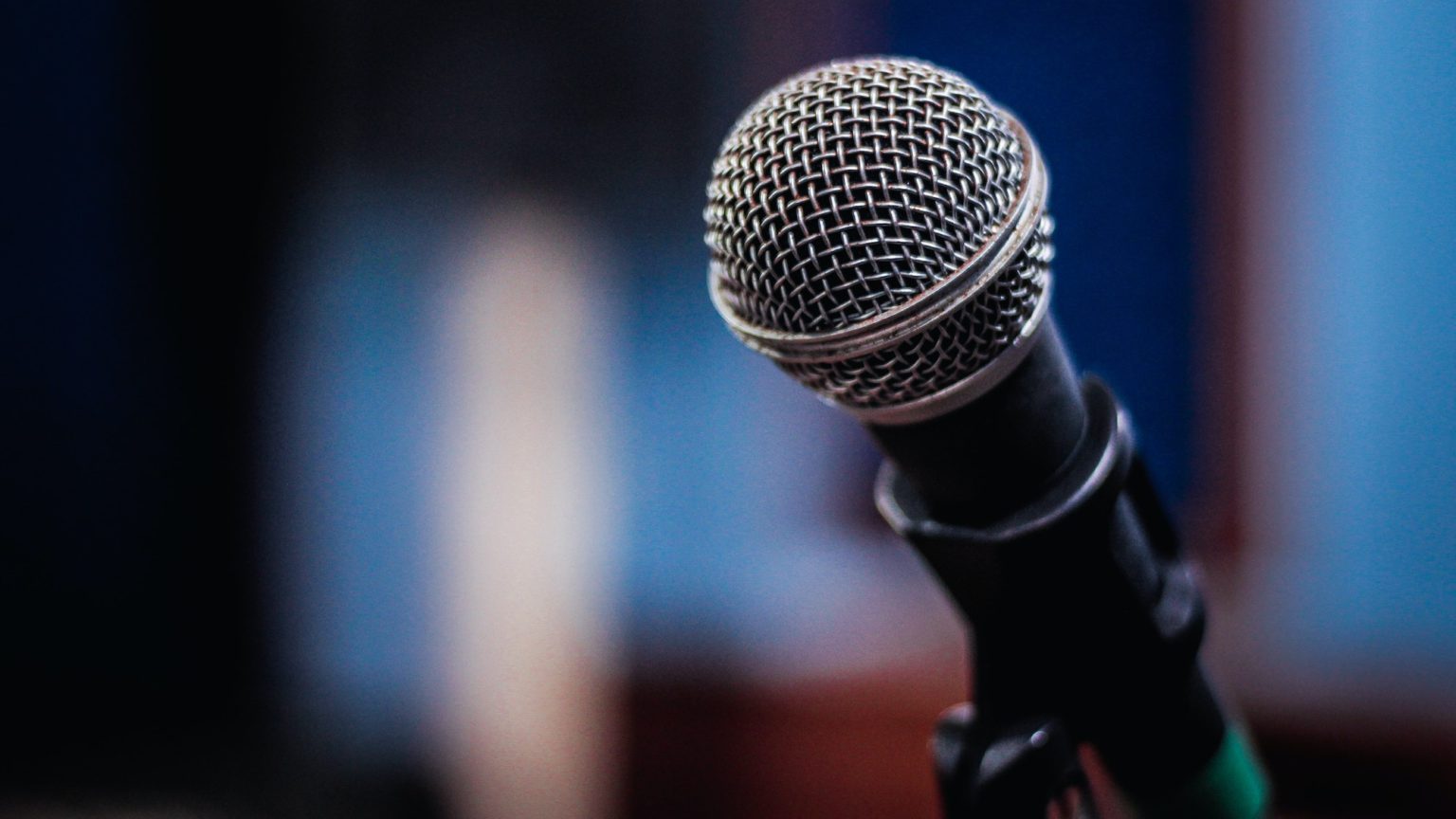 As an uncloseted right-wing comedian, I'm no stranger to cancel culture. I've had my shows disrupted by left-wing protesters (including fat activists), promoters blacklist me, reviewers mark me down for my 'loathsome' views, and social-media storms are directed at me.
Usually, it's a minor distraction. But sometimes, it has a significant impact. In 2019, I took my show, Right Wing Comedian, to the Perth Fringe in Australia.
The mob tried to get me cancelled. One of the fashionable ways to do this is to trawl back through someone's Twitterfeed and find something objectionable they posted years ago when they were drunk. Then you use it to whip up an online furore. In my case, they found literally the most recent thing I had posted – a clip in which I spoke about why it's harder for people to transition from male to female than vice versa. Here's what I said:
'Apparently, I've got a lot of male privilege, but I reckon it's hard being a man. That's why so many of us are transitioning. And you've got to remember, it's a lot harder for a man to transition than it is for a woman.
If a woman wants to transition to being a man, she just takes hormones, grows a beard, and everybody goes, "Look, that man's got tits". If I want to transition, I've got to take hormones. I've got to have surgery. I've got to get a new wardrobe. I've got to find high heels that are size 15. I've got to remove all my body hair. I've got to learn to walk in these heels. I've got to learn to talk in a high-pitched voice. And at the end of all that effort and expense, people just point at me and go, "Look, that man's got tits".'
People complained that this material was transphobic. It wasn't intended to be. I have huge respect for transgender people. If you are transgender, then more power to you – as long as you are not smashing women's powerlifting records with your penis clearly visible through your Lycra.
This material wasn't at the expense of transgender people. It pointed out the differing beauty standards of men and women. Men have it easy when it comes to looking presentable. A man can sleep in a hedge and wake up looking grizzled and manly, like Jack Nicholson. If a woman sleeps in a hedge, she wakes up looking grizzled and manly, like Jack Nicholson.
As it happens, I wrote the material with a transgender woman I was dating. I totally recommend dating transgender women. At my age, all women look like Eddie Izzard anyway. I met the beautiful Natalia (not her real name) a few years ago, and we hit it off immediately. But a social-media mob doesn't ask for context or intent. People saw a white male talking about transgender issues and assumed I must be denigrating transgender people.
My show was scheduled at the Court, an LGBTQ+ venue. As someone with a transgender girlfriend, it felt appropriate to me. But others disagreed. The furore began with a post on the Court's Facebook page, with a link to the material I wrote with Natalia: 'Why are you hosting this bigoted loser unit's show during Fringeworld? It's a bad look…' It snowballed from there: 'This is absolutely unacceptable!! THIS GUY IS A TRANSPHOBE!!! You need to sort this out!!!!… THIS MAN SHOULD NOT BE WELCOMED INTO OUR SAFE-FOR-QUEER-PEOPLE SPACES SHAME ON YOU THE COURT.' Someone posted a link to an article giving context to the offending material, mentioning my transgender girlfriend, but it was deleted after the person posting it was savaged.
The Court responded to the complaints: 'Thanks so much for bringing this to our attention. We have cancelled this show. We do apologise if we have offended anyone.'
I fully understand the venue's decision. But while big comedians can ride a wave of publicity off the back of social-media rows, I had to spend thousands of dollars hiring a new venue. It was extremely distressing, too – my material and intentions had been completely misunderstood.
Censorship in comedy is unnecessary. Comedians perform in front of a jury: the audience. If we say anything that is genuinely hateful or bigoted, people won't laugh, because people generally aren't horrible. But there's a hidden impact in cases like mine. Comedians self-censor, fearful of saying something that transgresses prevailing doctrines. This isn't healthy for comedy, which is supposed to be a bastion of free speech, where iconoclasts can speak truth to power.
I've performed underground shows in Brunei, where comedy is policed and blasphemy is punishable by death. But I felt more free on stage there than I do in London whenever I spot the uniform of the Wokestapo in the audience (green hair, asymmetric fringe, septum piercings, tightly pursed lips, fingers poised to tweet concocted, self-aggrandising outrage).
It's vitally important to have the freedom to be outrageous and offensive. All true progress has come from heretics, whether it's Galileo proposing a heliocentric model or Magnus Hirschfeld campaigning for gay rights (and having his work burnt by Hitler).
A healthy society needs tolerance of diverse opinions. The comedy club is an ideal forum for promoting that.
Leo Kearse is a writer and comedian. This article is based on his chapter in the Institute of Economic Affairs' new book, Having your say: Threats to free speech in the 21st century, edited by JR Shackleton. Follow Leo on Twitter: @LeoKearse
To enquire about republishing spiked's content, a right to reply or to request a correction, please contact the managing editor, Viv Regan.