Jacob Zuma is an indictment of the Rainbow Nation
The former South African president is emblematic of the broader corruption of the ANC.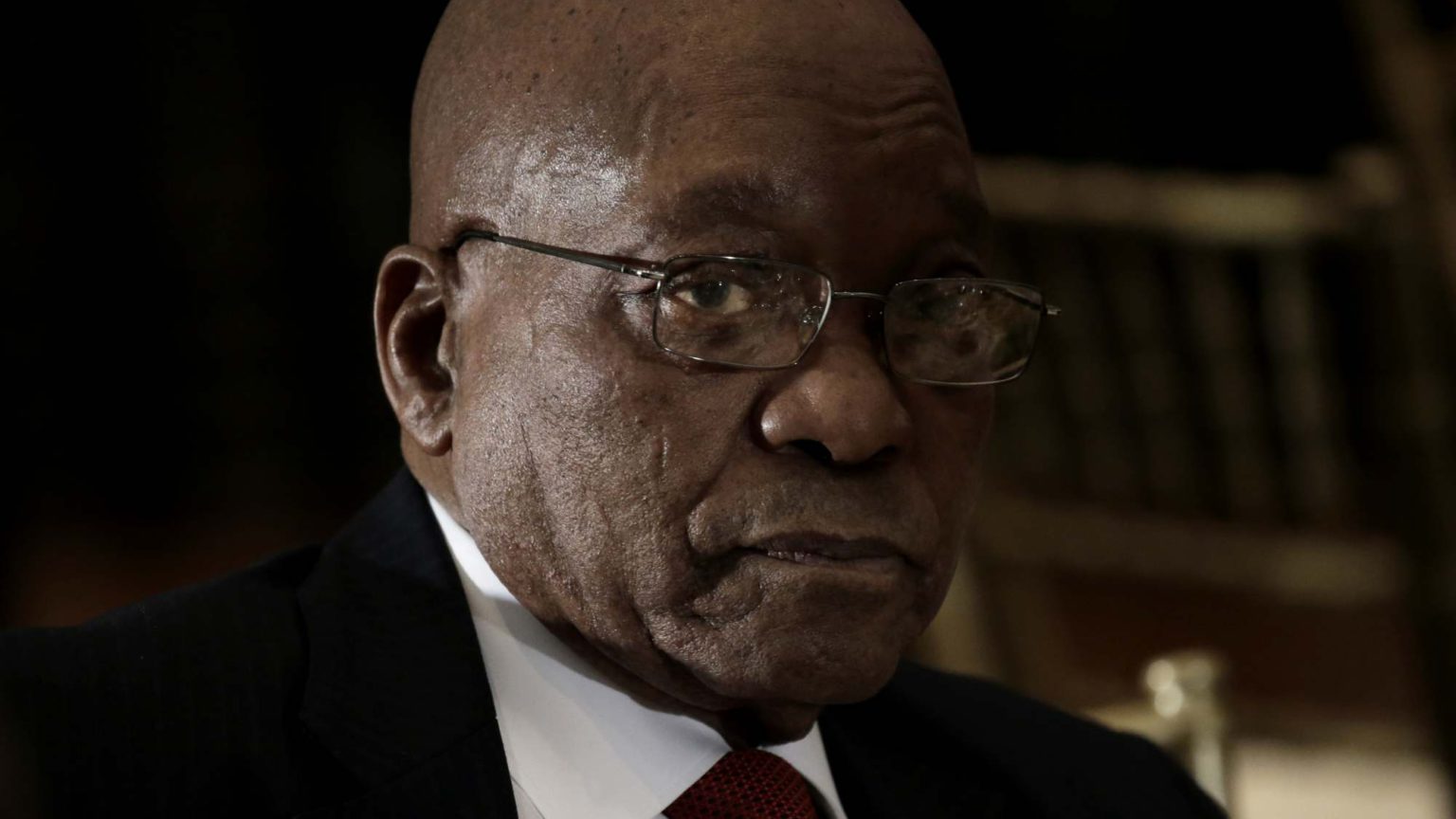 The imprisonment of South Africa's former president, Jacob Zuma, is a significant moment in South African history. But it is not proof, as much of the Western media has it, that the government is finally dealing with corruption and upholding the rule of law.
After all, it is worth remembering that Zuma was jailed for 15 months not for corruption, but for contempt of court – because he failed to turn up to an inquiry into government corruption. He has so far managed to avoid facing the actual charges of corruption.
And it is corruption that matters here, not contempt of court. This was why, in 2018, factions in the ANC forced Zuma to step down as president in the first place – because by this point, Zuma, as the most potent symbol of government corruption, had become a political problem.
It was not hard to see why. Under Zuma, the ANC government had effectively looted public enterprises, which directly impacted on the lives of ordinary citizens.
Zuma is now the subject of an ongoing investigation into corruption during his time as president. And he faces numerous charges relating to a multi-billion-dollar arms deal struck in 1999, when he was deputy president. These charges include racketeering, corruption, fraud and money-laundering.
So far, however, Zuma has managed to dodge the courts, and avoid taking responsibility for any wrongdoing.
Yet he is not uniquely corrupt. Rather, he is representative of the ANC as a whole. He earned his radical credentials when he was imprisoned alongside Nelson Mandela during the struggle against Apartheid. He was then central to the ANC's rise to power in 1994, serving as deputy president from 1997 until 2007. And, as such, he shared in and advanced the ANC's desire for a seat at the white capitalist class's table. This led to the ANC's brazen assault on state coffers, and introduced corruption into the heart of local and central government.
So while Zuma's corruption was certainly breathtaking, he was hardly an isolated case. Many others in power in South Africa today have behaved just as badly as Zuma. They too are responsible for turning South Africa into Africa's leading basket case.
Indeed, after over a quarter of a century of ANC rule, South Africa now has unparalleled levels of wealth inequality. The wealthiest 10 per cent are now estimated to own 86 per cent of South Africa's aggregate wealth. Yes, the wealthy few have flourished, and a wafer-thin middle class has emerged. But over 30 per cent of the population remain trapped in poverty, while South Africa's level of youth unemployment is among the highest in the Western world.
South Africa's problems go far beyond one individual – even one as influential as Zuma. During nearly three decades in power, the ANC has effectively institutionalised greed. There is rule of law, but it is being used to prop up a system geared towards enriching the rich and powerful.
Ordinary citizens, meanwhile, are suffering. And it's getting worse. During lockdown, South Africa has revived the methods of Apartheid-era policing, enforcing regulations with ferocity. South African authorities have arrested and criminalised more people than anywhere else in the world during the pandemic. Police minister Bheki Cele revealed in parliament that a total of 411,309 people had been arrested for breaching regulations since lockdown between March 2020 and February 2021.
And, more worrying still, 11 South Africans have died as a result of police actions during the lockdown. All 11 were black.
In most of the cases, the victims died after being chased, stopped or arrested by the police. In one case, in Lenasia, Johannesburg, a man died in a police cell. And three other individuals died in healthcare facilities, which they were taken to by police. This suggests the injuries they sustained during their arrests were severe. It seems black lives don't matter much in the Rainbow Nation.
Police minister Cele, who seemed so reluctant to arrest Zuma, has had little reservation when it comes to cracking down on ordinary citizens. Late in March, as South Africa moved from lockdown-lite to full lockdown, Cele spelt out how the police would act. 'The job of the police is to enforce the law', he said, adding ominously that they would 'use deadly force if the life of a citizen is in danger'.
The return to the police brutality of the Apartheid era, alongside the Zuma corruption debacle, show that the rule of law in South Africa is a thinly disguised charade for maintaining minority power. Corruption and the lawless killing of innocent citizens will not stop because a former president, who has long made a mockery of the law, has finally felt the law's arbitrary force. There are many more Zumas. And there will be many more suffering under the repressive hand of the South African police.
The real problem in South Africa is that, while Zuma might be off to prison, the ANC is still in government.
Moses Dube is a South African writer.
Picture by: Getty.
To enquire about republishing spiked's content, a right to reply or to request a correction, please contact the managing editor, Viv Regan.