Claudia Webbe: a product of positive discrimination
Quotas for women and minorities are deeply patronising – and they produce terrible MPs.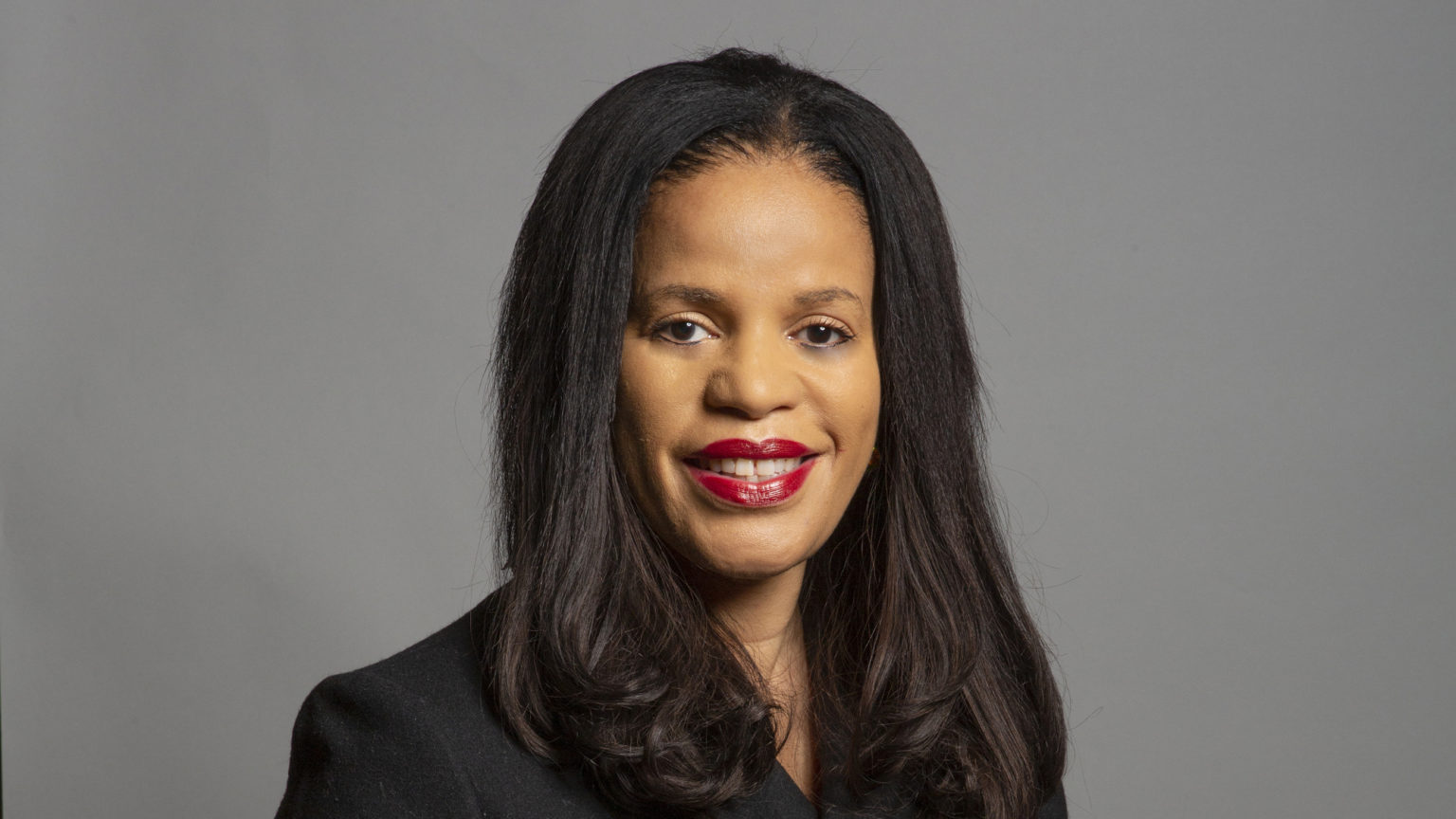 A healthy democracy needs a strong opposition. Without a strong opposition, the government becomes complacent. Unfortunately, there are many ways we might describe Her Majesty's Most Loyal Opposition, but, as things stand, strong is not one of them.
Ex-Labour MP Claudia Webbe perfectly epitomises Labour's problem. In her case, we can see the incompetence that arises from 'affirmative action'. Sometimes referred to as positive discrimination – although there's nothing positive about discrimination – affirmative action in British politics takes the form of all-women or all-BAME shortlists. And it has led to the selection of some very low-calibre parliamentarians, particularly on the opposition benches.
Affirmative action may be well-meaning. But it is embarrassing for the candidates. It forces them to play up their immutable characteristics. And it breeds resentment among their peers. Ratios and quotas are inherently racist and sexist. They promote incompetence almost by design. Instead, if parties selected candidates based on their skills and talents, the House of Commons would benefit from true diversity – of thought, opinion and expertise.
Ms Webbe's journey to parliament is a perfect illustration of the failure of affirmative action. Webbe was originally placed on an all-women, all-BAME shortlist to replace Heidi Alexander in Lewisham East. Even on this rigged shortlist, she did not make the final cut. She was later parachuted into Leicester East to replace disgraced former MP Keith Vaz. She was chosen by the Labour NEC, which clearly wanted to promote a BAME candidate. Local Labour figures called the selection process a sham.
Less than a year after entering parliament, in September 2020, Webbe was charged with harassment and duly suspended from the Labour Party. Earlier this year, she broke parliamentary rules by failing to declare income from her work as a councillor in London – a position she then resigned.
Webbe's track record speaks for itself, but her appearance at the Foreign Affairs Select Committee this week was the cherry on the cake. She asked Dominic Raab whether the government would consider legal action against Belarus. Aside from the fact that she couldn't pronounce Belarus, she didn't even seem to understand her own question. When asked to explain what she meant, she couldn't.
'Why does the government not consider legal action to be necessary in the case of Belarus?', she asked repeatedly. 'What is the legal action that you're proposing?', Raab responded. After getting no clarification of her stance, despite multiple attempts, Raab was forced to ask: 'Who do you want us to sue and where?'
We can all have a laugh at clips of MPs making fools of themselves, but the incompetence of our opposition is something we have to reckon with seriously. It is dangerous for our democracy.
Labour would do well to scrap these patronising all-women and all-BAME shortlists. It should try to recruit strong candidates across the board, regardless of their immutable characteristics. But given Labour's current obsession with identity politics, can we really see that happening any time soon?
For a party that used to represent the working classes, Labour seems to have lost all interest in class issues. Instead it spends an awful amount of time focusing on gender, sexuality and race. This has fundamentally changed its priorities, its policies and who it chooses to represent it in parliament.
With Webbe, we see that the results of all this are in. Quotas for women and minorities are not only deeply patronising – they also produce terrible MPs.
To enquire about republishing spiked's content, a right to reply or to request a correction, please contact the managing editor, Viv Regan.