Singapore is learning to live with Covid
All pandemic restrictions in the city state will end and Covid will be treated like any other disease.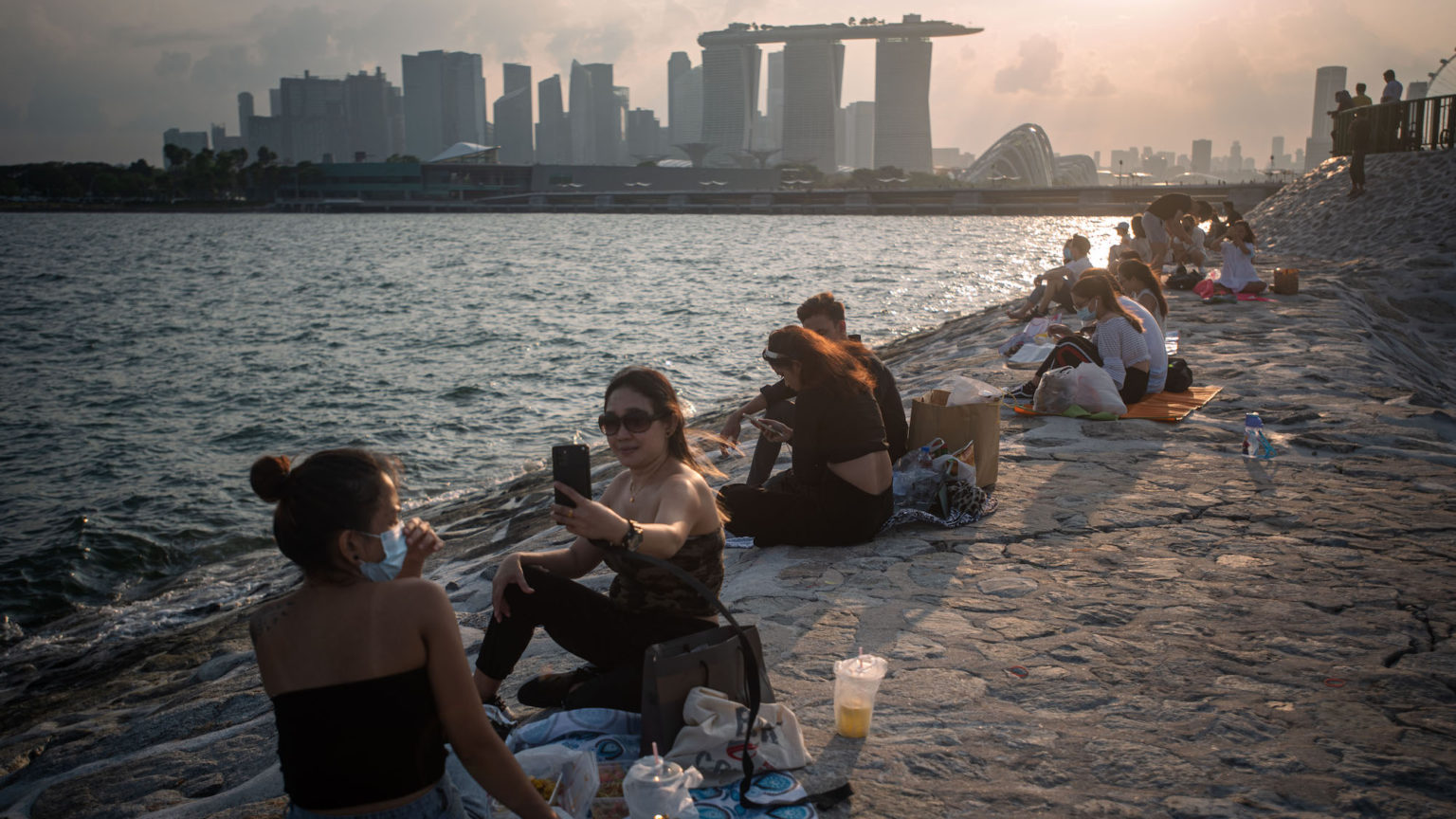 Singapore is planning to return to pre-pandemic normality. Over the past 18 months, it has been hailed as a model for the world, with the second-lowest death rate of any country. The world would do well to sit up and take note of its latest plan.
The Singaporean government has now recognised that Covid 'may never go away', but that 'it is possible to live normally with it in our midst'. Writing in the Straits Times last week, three government ministers said that, in time, Covid will be treated much like influenza – in other words, people will be able to 'carry on with their daily activities' even as the virus spreads.
Setting out a 'roadmap' for the future, they said that travellers will not have to quarantine and large gatherings will resume. Singapore will not attempt to eradicate the virus. The government will also stop publishing daily Covid case numbers, and instead focus on 'outcomes' – how many people are in intensive care, for example. With more and more people being vaccinated, this is a far more useful measure of the state of the pandemic.
So far, 36 per cent of the Singaporian population has been fully vaccinated. This is 12 percentage points lower than the figure for the UK, yet the UK government seems far more cautious about a return to normality.
Singapore wants to treat Covid as something we can live with, rather than something we should sacrifice our lives to fighting. It doesn't want a 'new normal' of never-ending restrictions. We should take a leaf out of Singapore's book, stop running scared from rises in cases and new variants, and reopen society.
To enquire about republishing spiked's content, a right to reply or to request a correction, please contact the managing editor, Viv Regan.