The ACLU's silence on cancel culture
America's leading free-speech organisation has become dominated by censorious 'progressives'.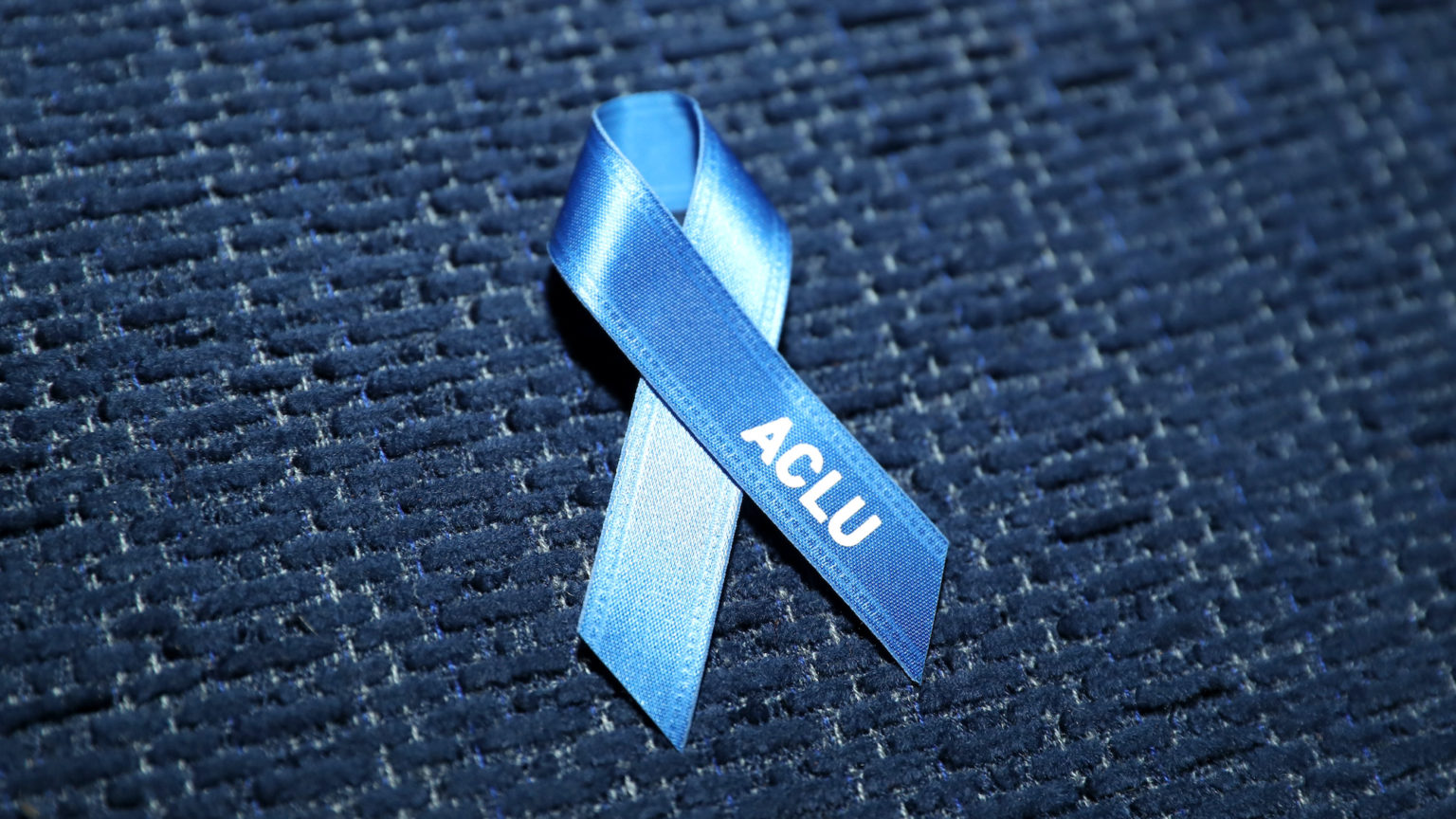 Civil libertarians were shocked but not entirely surprised when American Civil Liberties Union (ACLU) attorney Chase Strangio called for the cancellation of a book that offended him. Strangio, ACLU deputy director for transgender justice, tweeted support for 'stopping the circulation' of Abigail Shrier's critique of 'the transgender craze'. He later deleted the tweet, calling it a joke, but it clearly reflected his views: Strangio had previously announced his personal hostility to the speech rights of 'horrible' people, lamenting the ACLU's defence of provocateur Milo Yiannopoulos's right to advertise on a public transit system.
The defence of free speech, even or especially when it confers rights on 'horrible' speakers, was once the ACLU's raison d'être. But as the New York Times recently noticed, the ACLU is an increasingly progressive organisation with a decreasing commitment to free speech. This is not a new development. The 20th-century ACLU that defended the rights of neo-Nazis to march through a community of Holocaust survivors in Skokie, Illinois, did not long survive the 21st. The loss is incalculable. There's no dearth of progressive advocacy groups, but for decades there was only one prominent, nationally respected organisation – the ACLU – consistently standing for the content-neutral, non-partisan defence of free speech. Now there is none. In the past 20 years, the ACLU has expanded its economic and social-justice agendas, while abstaining from some important battles over speech.
The rationale for this shift was articulated in 2018 when the ACLU issued case-selection guidelines, declaring that it may decline to take speech cases if the speech at issue is 'contrary' to the ACLU's own principles, priorities and values. Echoing progressive hostility to free speech, the guidelines note that speech denigrating 'marginalised groups' can 'inflict serious harms' and, unlike the government, the ACLU is free to engage in viewpoint discrimination in selecting cases.
ACLU leaders tried unsuccessfully to keep the guidelines secret, even from ACLU members (falsely labelling them 'attorney client privileged'); and they still vigorously deny any change in the organisation's approach to speech cases, pointing to their occasional defence of the right to engage in speech they disdain. But what's more telling are the cases and causes they avoid, like battles over campus speech that have been raging for years. And as former ACLU executive director Ira Glasser has stressed, the ACLU has 'never before' advocated 'consider[ing] the content of speech, and whether it advances our goals, before deciding whether to defend the right to speak'.
Equality doesn't require this equivocal approach to speech rights that progressives demand. Conflicts between civil liberties and civil rights – between speech and equality – are inevitable but only occasionally occur in close cases. When should speech rights at work be subordinated to the right to be free of verbal harassment? Should buffer zones be erected around abortion clinics to protect patients from angry protesters? Rights and liberties are more often complementary, as the history of liberation movements makes clear, and for decades the ACLU balanced an anti-discrimination agenda with a commitment to free speech. But the left-leaning civil libertarianism that once animated the organisation is out of fashion, and old guard liberals are ageing out. The 21st-century ACLU reflects liberalism's decline and its replacement by a progressive movement aimed at restricting speech in the interests of equality – a trend that dates back 30 years.
Progressives are hardly alone in championing censorship. Speech policers are plentiful on the right, aiming at different targets, often with the force of law: partisan, red-state crackdowns on protests are proliferating. But de facto censorship unleashed by progressives is increasing as well and steadily spreading off campus, where it thrived for years, punishing professors and students for expressing presumptively offensive ideas or making pedagogical references to racial slurs. Now efforts to purge public discourse are targeting book publishing, leading to the cancellation of books under contract or already published.
Take the cancellation of Blake Bailey's Philip Roth biography after Bailey was publicly accused of sexual offences, and imagine the number of backlisted books that would disappear if publishers stopped printing them because of their authors' alleged misconduct. 'If we were to apply that standard writ large, there would be thousands of books by bigots, misogynists, and miscreants that could be removed from circulation', PEN observed. And, as the National Coalition Against Censorship (NCAC), a small, feisty free-speech group, stated, 'Erasure and silencing can gratify the desire to punish, but it does so at the cost of constraining the circulation of ideas. People who reject Blake Bailey's work are free to do so. Others will want to read it…'
Consider the distressingly typical case of Dinah PoKempner, an adjunct professor at Columbia University. She's under investigation for quoting a racial epithet in a course on hate speech while describing the deposition of a Ku Klux Klan member. Human Rights Watch, where she served as general counsel at the time, fired her for this 'offence', making clear that free speech is not one of the human rights it watches. Protesting PoKempner's punishment, the NCAC stressed what ought to be but is no longer obvious: 'In an academic context, quoting an epithet is much different than using the word as a slur… Students have a right to expect protection from personal abuse and discrimination, but they must be prepared to engage with words and ideas they find offensive.' Only four free-speech organisations took the opportunity to sign this widely distributed statement, and the ACLU was not one of them.
The ACLU has a handy, legalistic excuse for ignoring the rise of cancel culture, on and off campus: it doesn't violate the First Amendment, which only protects us from de jure censorship – state-sponsored interference with speech. As ACLU attorney Chase Strangio tweeted, in defence of his earlier (now deleted) tweet advocating the cancellation of a book he deplored, 'I can't violate the 1A b/c I am not the gov't'.
Obviously. But Strangio can and did violate free-speech norms. They help determine what we read and say – and eventually shape free-speech law. The Constitution means what federal judges say it means, and judges are not oblivious or immune to changing values and norms. Cancel culture indirectly implicates the Constitution, by undermining the foundations of First Amendment freedoms. The cultural devaluation of free speech will eventually lead to its legal devaluation and a likely reconstruction of the First Amendment. When the ACLU ignores or condones this threat, it does so at our peril.
Wendy Kaminer is an author, a lawyer and a former national board member of the American Civil Liberties Union.
To enquire about republishing spiked's content, a right to reply or to request a correction, please contact the managing editor, Viv Regan.