'The government should not have the right to control what we can and can't do'
Graham Brady, chair of the 1922 Committee of Tory MPs, on the delay to 'Freedom Day'.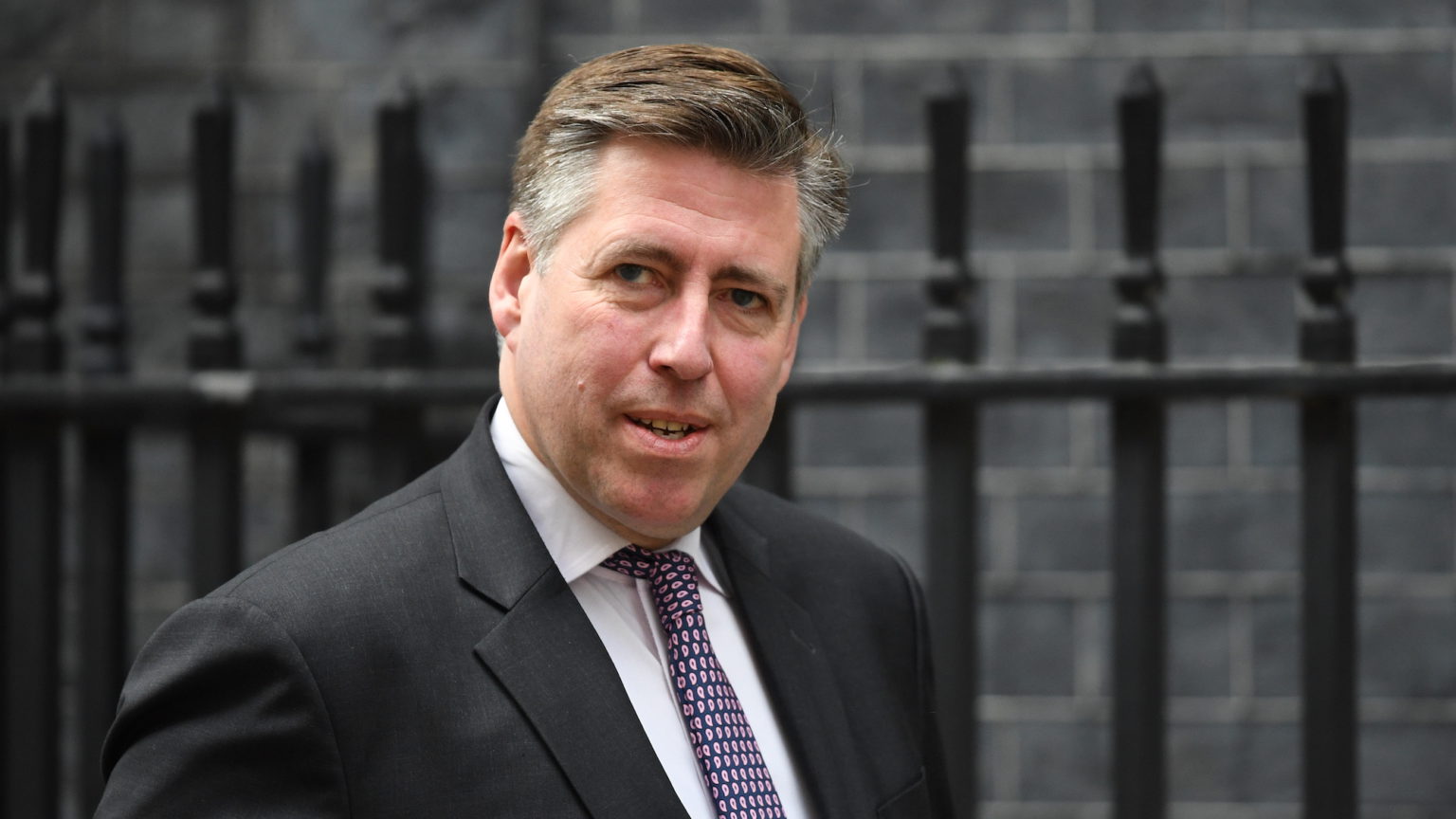 Parliament has approved the government's decision to postpone 'Freedom Day', originally scheduled for 21 June. Despite the UK handing out over 72million Covid vaccines, we will now have to endure a one-month extension to Boris Johnson's already glacial roadmap out of lockdown. Why won't the government let life get back to normal?
Graham Brady is the MP for Altrincham and Sale West, the chairman of the 1922 Committee of Conservative MPs, and an outspoken critic of lockdown. spiked caught up with him to get his thoughts.
spiked: How did you react to the government's decision to delay 'Freedom Day'?
Graham Brady: I wasn't surprised. There have been many times when it has seemed like restrictions are about to end, and then more restrictions have been put in place. Having been through the extraordinarily slow roadmap, grinding towards its last stage, it wasn't a shock to see that a new argument was brought forward at the last moment to justify an extension.
It was all based on modelling that is already out of date. The picture is much more positive than that modelling suggested.
spiked: The government has used the perceived threat of the Indian variant to justify continued restrictions. But won't there always be new variants?
Brady: Countless Covid variants have already been identified. From time to time, the scientists or the government will decide that one of them is a 'variant of concern' and give it a much higher profile. It's now widely accepted that Covid is endemic in the UK. If we take the view that you cannot return people's freedoms when there is a new variant, we will either stay in lockdown for good, or we will come out and just go back in again.
spiked: Are any of the current restrictions worth keeping?
Brady: I've had two fundamental concerns with the direction of Covid policy over the past 15 months. One has been that some of the limits placed on people's lives have struck at the heart of really fundamental liberties. People have been banned by law from doing things like seeing their children and starting relationships. These are aspects of our personal lives which the government has no place becoming involved in.
The other issue is whether these measures have any effect on the virus. My constituency in Greater Manchester was put into additional restrictions at the end of July last year, having only just emerged from the first lockdown. There was no household mingling and you couldn't see friends or family in your own garden, for example. And none of these rules had any direct impact on the rate of Covid infection.
It's common sense to say that if you have complete self-isolation for everybody, it's harder for the virus to spread through the population. But even then, it still has to spread eventually. Once we open up again, that will happen. Likewise, most of the current measures can only delay the spread.
spiked: Supporters of the extension say it's 'only four more weeks' and critics should stop complaining. What do you say to that?
Brady: People claim it's just another four weeks, but it isn't. For many people in hospitality, it's four weeks after more than a year with no revenue and no ability to trade, at a time when people are having to start paying their rent and business rates again, and make plans for the future. It's four weeks of events that people had booked in advance, having cancelled previously, and now will have to cancel again. The knock-on effects of the delay will be huge and serious for so many small businesses.
spiked: Do you think those devising the Covid restrictions are out of touch with how wider society lives?
Brady: The past 16 months have been very different for different groups of people. Look at the experience of somebody who lives with their family in a nice house with a nice car and a steady income. That's completely different to the experience of a single mum living on the 16th floor of a tower block with no outside space and three children under the age of five. The void is unimaginable.
Life during the pandemic has been entirely tolerable for a lot of the people who are involved in making these decisions.
spiked: You recently said that the government was infantilising the public over Covid. What did you mean by that?
Brady: The best example is from the second lockdown, when the ban on outdoor sports like golf and tennis was reintroduced. I asked a minister in the House of Commons why, when it had been deemed safe before, we were now banning healthy things like outdoor exercise. He responded in an astonishing way, saying that if we let people do things like that, they might imagine that they are free to do other things as well. It was an alarming insight into a mindset that assumes the government has the right to control what we can do. Taking those everyday decisions out of our hands, because it's supposedly in our best interests, is astonishingly paternalistic. It's quite incredible.
spiked: Even beyond the end of the roadmap, there will still be the issue of international travel. How damaging are the current limits on it?
Brady: The aviation industry has been suffering for most of the past 15 months, under harsher restrictions than much of Europe. We are making it virtually impossible for most people to travel.
It was astonishing that we were, for a period, actually banned from leaving the country. Clearly, there is no legitimate public-health interest in whether people can leave the UK. You can apply whatever rules you want to when they return, which the government did. But banning people from leaving? That was what the Soviet Union did. I never thought I'd see it in the UK.
Now we have an extraordinarily tight set of restrictions, with virtually no countries on the so-called green list. Even if you're returning from a green-list country, you have to take a battery of expensive tests, whether or not you have been vaccinated. We really need some movement on that, or there will be many more tens or even hundreds of thousands of job losses over the summer, and probably some serious business failures, too.
spiked: Have you been disappointed about the lack of parliamentary opposition to Covid restrictions?
Brady: The official opposition has simply vacated the pitch on this. Labour shouldn't have allowed the government to take these powers away for as long as it did. It's the same with the Lib Dems, which is astonishing given their tradition of liberalism.
As leader of the 1922 Committee, it would be far easier for me not to be as outspoken on these things as I am. But if there is no opposition, it's incumbent on all right-thinking MPs to make sure that there's a proper debate and that some scrutiny is offered. An increasing number of my Conservative colleagues are now prepared to speak out on the issue, too.
Graham Brady was speaking to Paddy Hannam.
To enquire about republishing spiked's content, a right to reply or to request a correction, please contact the managing editor, Viv Regan.