IKEA and the con of woke capitalism
Apparently it's fine to mistreat your workers, so long as you don't advertise on GB News.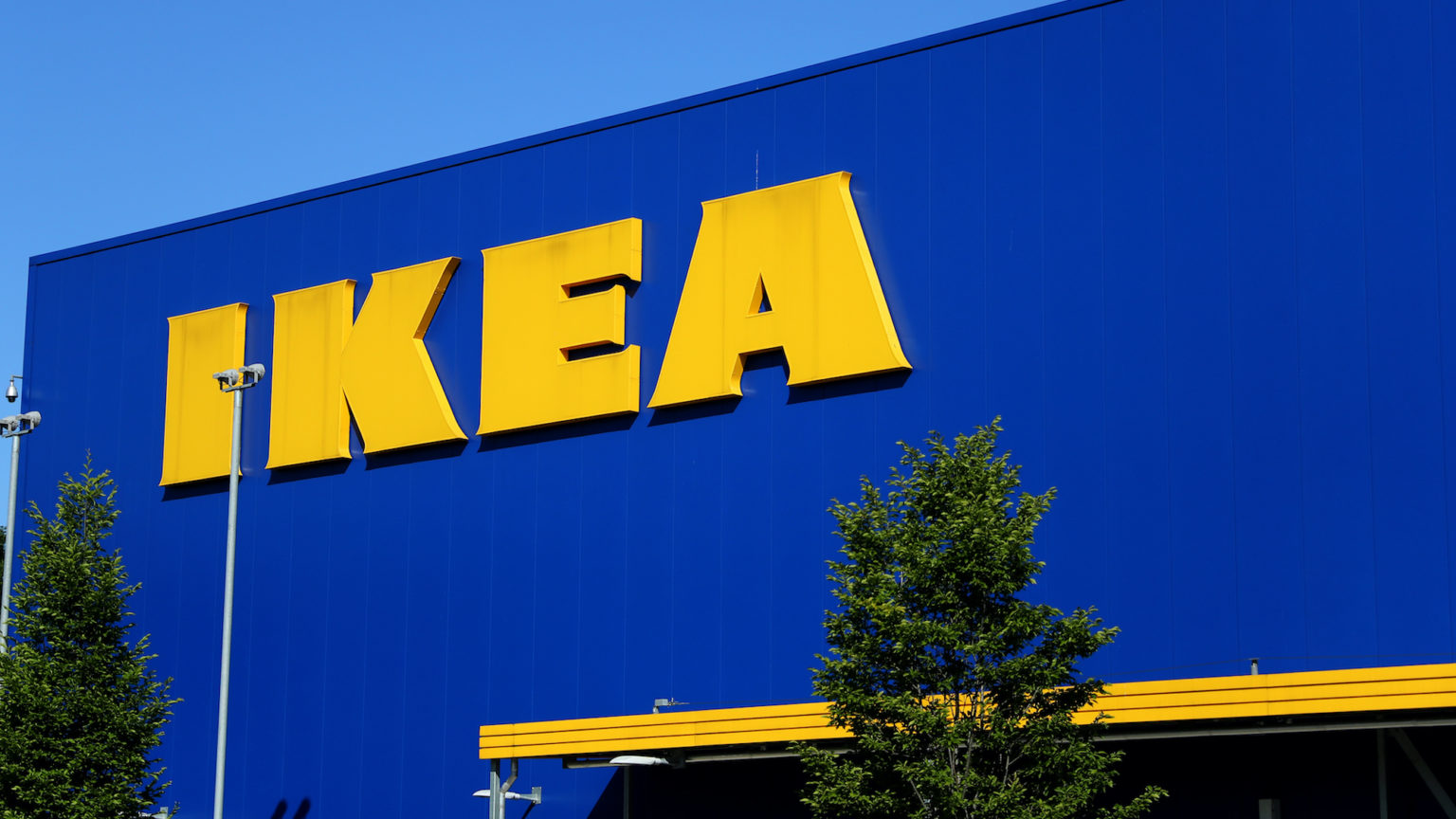 Show me a 'woke' corporation and I'll show you a corporation that almost certainly has been up to some really dodgy stuff in its time. That's certainly been borne out by the whole GB News boycott row, which exploded online yesterday.
Campaign group Stop Funding Hate has been running around Twitter trying to get companies to pull their adverts from the new anti-woke news channel, which only launched on Sunday. SFH, you'll remember, is an authoritarian outfit that tries to deprive media outlets it happens to disagree with of revenue by piling pressure on advertisers.
Sadly, a number of firms have already given in. Kopparberg, IKEA, Nivea, Octopus Energy, Grolsch and the Open University have suspended their adverts, pending reviews, following outrage from SFH and its supporters. Many of the firms said they hadn't been aware their ads were running on GB News and wanted to at least pause to make sure the channel matched their 'values'.
What 'values' they were worried about isn't entirely clear, given GB News is a chatty opinionated news channel, not the fascist propaganda channel of the FBPE set's fever dreams. Plus, a quick Google would soon reveal that many of these companies aren't exactly as pious as their Twitter account managers have been making out.
When IKEA pulled its GBN ads yesterday, it said it wanted to make sure the content on the channel was in line with the firm's 'humanistic values'. You might ask what humanism has to do with selling flat-pack furniture. More to the point, what does humanism have to do with spying on employees – something else IKEA has been up to of late?
Yes, within hours of IKEA UK making its brave stand against anti-woke broadcasting, IKEA France was fined €1million, and its former CEO was handed a two-year suspended prison sentence, after a French court found the company had spied on its employees over a number of years.
IKEA bosses used private detectives and police to collect private information on staff and illegally accessed criminal records in order to vet applicants. They also used fake employees to report on workers. A total of 15 people were in the dock in this case, including top executives and former store managers.
It's also worth noting that while IKEA is pulling promotional material from GBN, it has previously edited its promotional materials for use in Saudi Arabia, to better align with the regime's values. In 2012, it was forced to apologise after it was found to have airbrushed women out of images in its catalogue.
Then there's Nivea, one of the other brands to boycott GBN. Despite its virtue-signalling yesterday, it has previously been criticised for flogging a skin-whitening cream, called 'Natural Fairness', in Africa – complete with an ad of a black woman being complimented for her lighter tone.
Wokeness has taken the corporate world by storm in recent years. Firms now feel the need to virtue-signal about social justice at every given opportunity. But that quite clearly hasn't stopped them continuing to exploit workers, maintain poor working conditions and sell dodgy products.
Ben & Jerry's has been a particularly striking example in this. In the past year it has solemnly pledged to 'End White Supremacy'. It even lectured Priti Patel about migrants via a pious Twitter thread. Meanwhile, it has been the target of protests by migrant workers who have alleged awful working conditions in the firm's supply chain.
Nike and Apple have, like many giant US firms, spent a chunk of the past year banging on about Black Lives Matter and opining on the vicious legacy of slavery. And yet both firms have also been implicated in forced labour practices in China. The brass neck is staggering.
The GBN boycott is just the latest reminder that woke capitalism, as it has come to be known, is a complete con. I'm not saying these firms aren't sincere. Wokeness clearly appeals to capitalists desperate to salve their guilt and give their working lives meaning. But it is telling how compatible it all is with good old-fashioned exploitation.
Apparently it is fine to mistreat your workers, so long as you don't advertise on GB News. Meet the new boss, same as the old boss, only much, much more annoying.
Tom Slater is deputy editor at spiked. Follow him on Twitter: @Tom_Slater_
To enquire about republishing spiked's content, a right to reply or to request a correction, please contact the managing editor, Viv Regan.