Why are Scotland taking the knee again?
Scottish players rejected this empty gesture months ago. What's changed?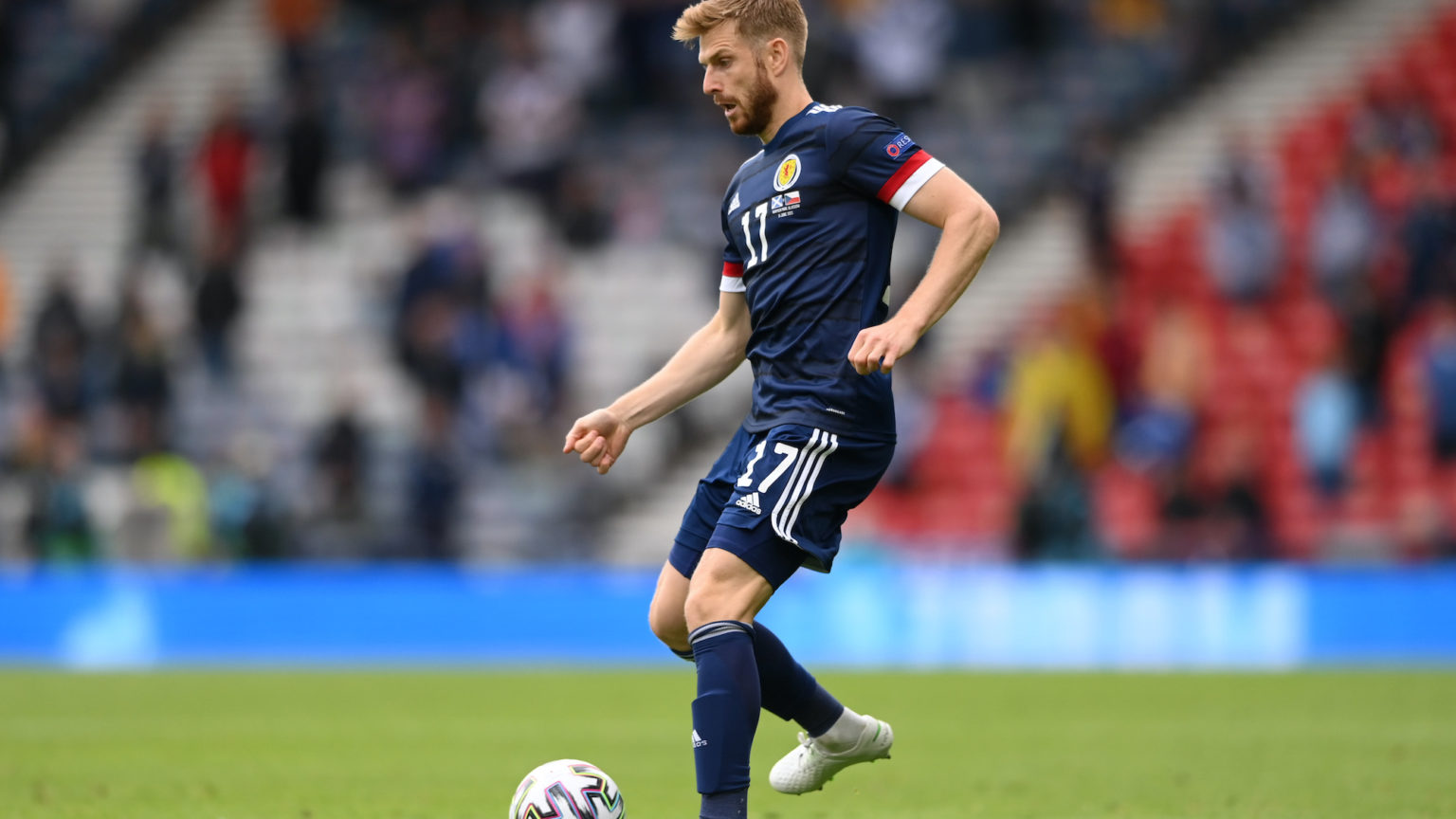 To 'knee' or not to 'knee'? That is the question. Well, it certainly has been for Scotland manager Steve Clarke and his team ahead of their clash with England in the Euros on Friday.
Last Thursday, the Scotland squad announced that they would 'stand up to racism' instead of performing the BLM-inspired take-the-knee gesture. But that decision has been reversed. Scotland will now take the knee as a 'one-off' before the game on Friday. For some, such as first minister Nicola Sturgeon ('Good decision Scotland!'), it is a welcome move. For others, not so much.
Scotland fans of a certain vintage – I was at the last game Scotland played in a major tournament 23 years ago – might prefer it if Clarke's young squad concentrated on the games ahead of them, rather than the appropriate pose to take on the issue of anti-racism. After all, Scotland have a decent chance at Euro 2020 to get beyond the first round of a major tournament for the first time ever, thanks in part to a generous tournament format. But instead of focusing on the competition, they have apparently been in consultation with England colleagues over how best to choreograph their progressive pre-match poses.
The reasoning behind Scotland's decision is odd. They will apparently take the knee 'to show solidarity with our counterparts in England', rather than to oppose racism in general. Clarke, remember, has been publicly sceptical of players taking the knee, and Scotland stopped doing it in March. He said then that the 'purpose has been diluted and undermined by the continuation of [racist] abuse towards players'. Scotland will also not be performing the gesture in their other group games at Hampden Park. They'll only be doing it at Wembley.
It seems that a new front has opened up in football's culture wars. No longer is taking the knee just about signalling one's opposition to racism. It is also about keeping up appearances. It has become an entirely conformist gesture.
Scotland's players are not really showing solidarity with the auld enemy. They are showing how worried they are about the criticism they'd receive if they didn't take the knee in such a high-profile match. They are concerned about being seen to be on the side of the booers.
How Scottish fans react on Friday will be interesting. Evidence from the Tartan Army Message Board suggests many are deeply cynical about knee taking in general. Very few commenters have spoken up in favour of it. 'It's achieved bugger all', says one. 'Stand up to racism rather than bow down to these thugs', says another.
If these views are even slightly representative of those in attendance on Friday, we might well see some rare cross-border solidarity break out between England and Scotland supporters.
Philip Patrick is a lecturer at a Tokyo university and contributing writer at the Japan Times.
To enquire about republishing spiked's content, a right to reply or to request a correction, please contact the managing editor, Viv Regan.