The Covid blame game could destroy trust in science
Scientists, politicians and advisers are already rewriting history.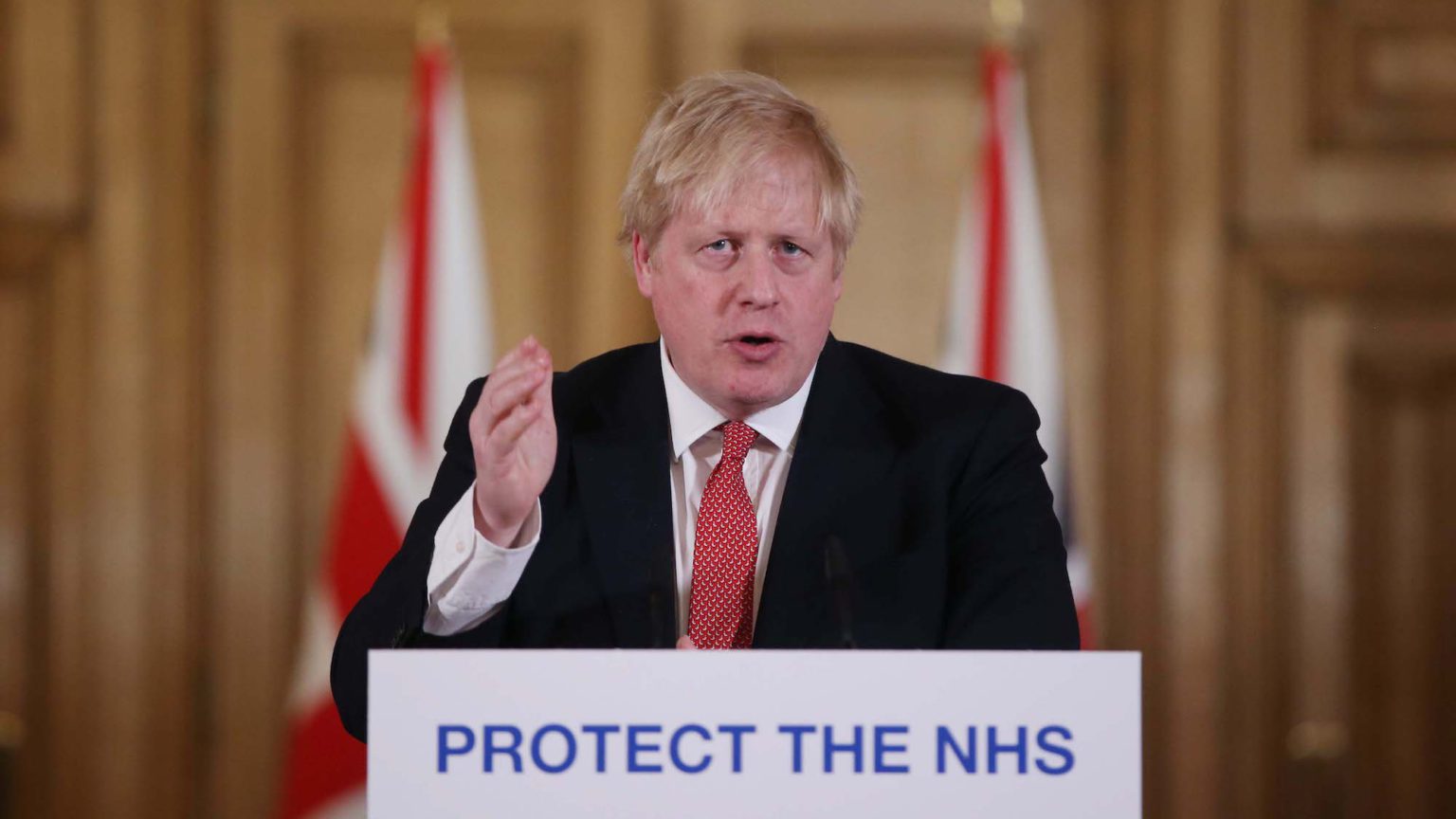 The one real success of the Covid pandemic has been the vaccination programme. Vaccinations are a triumph of science and expertise, government and commercial foresight, risk-taking and, above all else, mass consent and cooperation.
Contrast this with the unseemly scramble of politicians and scientists to rewrite their roles in the Covid crisis to avoid being held responsible for any errors.
We have seen this with Dominic Cummings' leaks and evidence to the Commons on the Covid response. With the security of hindsight, he spoke of the recent past as if he were an academic historian, rather than a key protagonist in it all. His evidence could be summarised as follows: 'I was right, many were wrong, and none more so than Boris Johnson, who didn't do what I suggested. I am vindicated – others should hang their heads in shame.'
Joe Biden's order to US intelligence services to 'redouble' their efforts to determine whether Covid-19 originated in a Chinese lab is another example of such childishness. In everything that followed, no mention was made of the fact that the State Department was already investigating this when Biden entered office. He reportedly killed it in March. Largely, it seems, because Donald Trump backed the lab-leak theory.
For more than a year, the dominant narrative, enthusiastically backed in the liberal media, dismissed the lab-leak thesis as a Trumpist conspiracy theory. The claim that Covid-19 might have originated in the Wuhan Institute of Virology was thought to be driven by anti-Asian prejudice. Now Trump's 'conspiracy theory' is suddenly a legitimate and pressing concern.
President Biden and his backers are rewriting history. They one-sidedly blame Trump for causing Covid-19 deaths. But they never give an ounce of credit to Trump's Operation Warp Speed, which spurred the development of Covid-19 vaccines. No doubt Biden will in time claim the vaccination victory as entirely his own. Such a promiscuous relationship with the truth will further politicise science and expertise.
The evolving debate in the UK about the pandemic shows how far this has already gone. As Sunday Times columnist Matthew Syed has pointed out, in the scramble to get ahead of the post-Covid inquisition that will follow, UK scientists are already falling over themselves to cover their backs.
Scientists and politicians are starting a dogfight, encouraged by the Cummings circus, over who made what errors, indicting one another as guilty, as if a government response to a pandemic could ever have been an error-free zone.
Syed points out that leading scientists are backing claims that Boris Johnson's dithering in March 2020 cost lives, even though it was the SAGE committees who advised he wait. Politicians were not dithering. They were following 'The Science', as it has come to be termed.
On various issues the scientific 'consensus' has changed drastically, but few of the experts acknowledge this. As Syed notes, NERVTAG (the advisory group on new and emerging respiratory virus threats) said last year that masks were a bad idea. Jenny Harries — then the deputy chief medical officer — stated that testing was no longer appropriate back in March 2020.
What's more, the government now denies that there was ever a plan to develop some level of herd immunity via natural infection. But the chief scientific adviser, Patrick Vallance, and the chief medical officer, Chris Whitty, said publicly that herd immunity was part of the strategy in spring last year, as did others connected to SAGE.
They were acting on a sincere expert belief that if the lockdown were imposed too early it would lead to a higher winter peak, and therefore more deaths. The media then pushed the sick notion that Boris and his advisers wanted to 'kill your granny'. That the experts were seeking ways to save as many grannies as possible got lost in the politicisation of the pandemic.
The debate about the efficacy of lockdown is an important one for the future. But the denial that herd immunity via infections was ever part of the policy debate is just a plain lie. Trying to rewrite Covid-19 history to scrub out errors is worse than simply creating a false account. It is undermining truth and the authority of science.
The seriousness of this cannot be overstated. As all other forms of authority have diminished over the past century, science has become the last bastion of authority in Western society. The critical controversies of our times continually appeal to the authority of science. But this only belies the lack of authority elsewhere in society. What happens when even that prop goes?
The success of the vaccination programme might give science some respite. But don't hold your breath. The 'Long Covid' disease we now have to contend with is a struggle for new forms of authority. The future is already here.
Dr Norman Lewis is a writer and managing director of Futures Diagnosis.
To enquire about republishing spiked's content, a right to reply or to request a correction, please contact the managing editor, Viv Regan.