Jersey, France and gunboat diplomacy
There is a long backstory to that fishermen's blockade.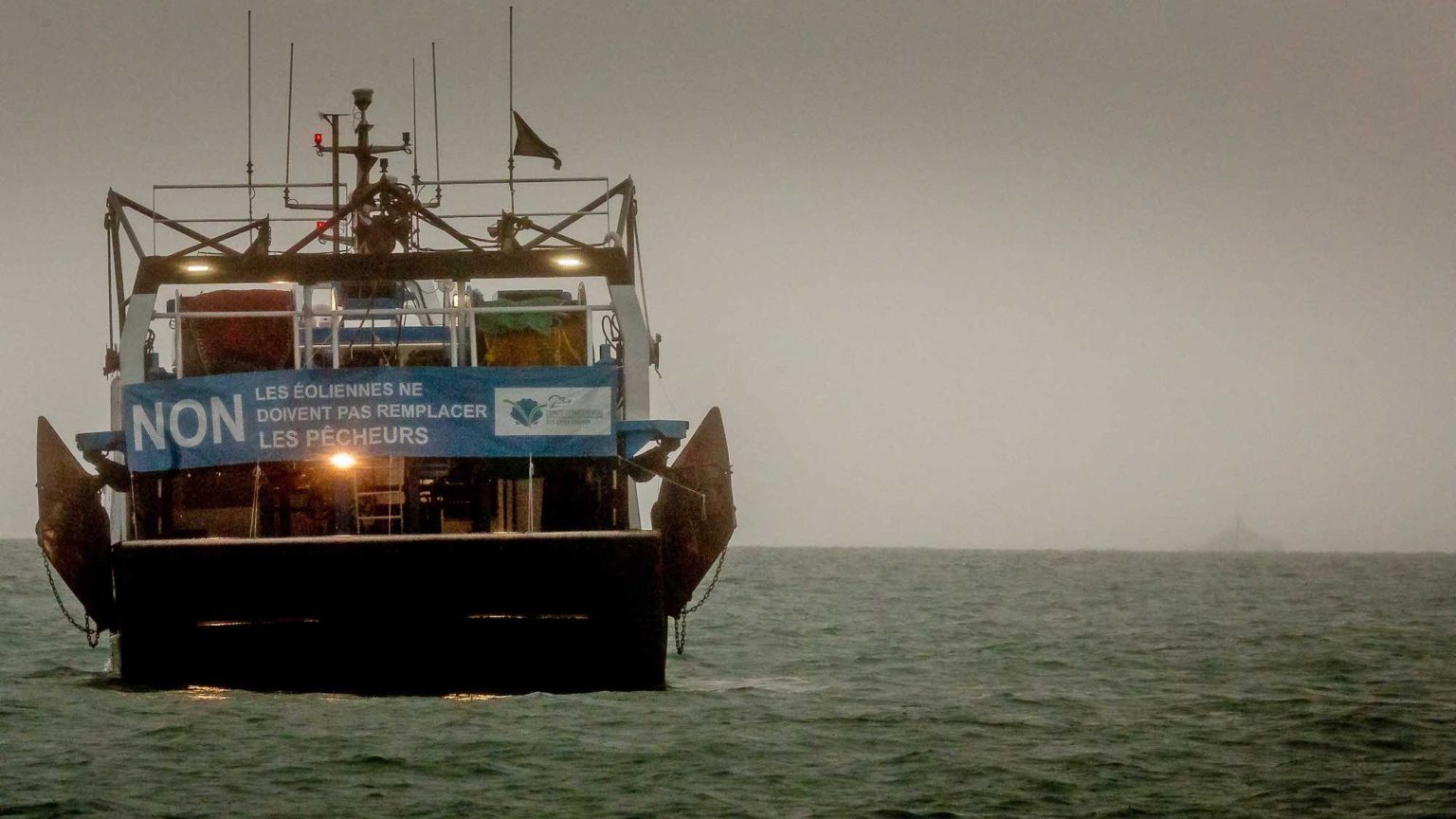 While there has been well-justified concern about the impacts of Brexit on Northern Ireland, or Gibraltar, other jurisdictions on the British periphery have perhaps been neglected. Recent events have in particular shown the vulnerability of the self-governing Bailiwick of Jersey – which unlike Northern Ireland or Gibraltar had no vote in the Brexit referendum.
In response to a recent dispute over post-Brexit licenses for French boats fishing in Jersey waters, the French minister for the sea threatened to switch off the island's electricity, telling the French National Assembly in early May: 'Even if I would regret getting to that point, we will if we have to.'
Events further escalated on 6 May when regional French fishing associations briefly blockaded Jersey's port capital of St Helier and two Royal Navy vessels were sent in a tactically pointless but optically significant show of force (which happened to coincide with British local elections).
France has argued that the implementation of new fishing-license rules – which supersede the 2000 Granville Bay Agreement many Jersey fishermen had long thought unduly benefitted France – runs contrary to the UK-EU Trade and Cooperation Agreement (TCA) agreed in December. Jersey instead contends that a misunderstanding in the licence acquisition process (amid the pursuit of more progressive conservation policies) underpins current challenges. Wary of the tensions broadening to ensnare its more important financial-services industry, Jersey has unilaterally extended existing French licences. In contrast, Jersey fishermen currently have no access to French waters.
Some 95 per cent of Jersey's electricity comes via a French undersea cable from the EDF nuclear-power station at Flamanville. While there is a deep historical context for the fishing dispute, invoking such a nuclear option – in no small irony shortly before Jersey's key annual commemoration of liberation from Nazi Germany – represents a dramatically nationalist escalation on the part of the French. But in all the noise, this disproportionate move nonetheless betrayed France's current domestic pressures.
France has long loomed large in Jersey's lived experience. The island's 45 square miles remains a landscape predominantly described and rooted in French and jèrriais, the Norman French patois unique to the island. From my childhood home in the east of the island, the wind turbines on the Norman coast could be seen in the distance. In the summer, friends with boats would pop over for lunch to the brasserie-lined port of Carteret.
Collectively, the Channel Islands have long leveraged their self-governing status and geographical position – as English, and then British, crown possessions in France's near-abroad – to their advantage. Such leverage was key in securing trading and commercial concessions from the English crown that now underpin the islands' status as tax havens, or 'International Finance Centres' as the islands' authorities prefer.
But there are risks involved in living in the shadow of a much larger power. Notwithstanding a series of medieval Papal Bulls (the EU Regulations of their day) affirming Channel Island neutrality, and a 1259 Treaty renouncing France's territorial claims (and asserting self-government), French forces violently invaded Jersey at scale on several occasions between the 14th and 18th centuries.
More recent 'invasions' in 1993 and 1994 by French fishermen seeking to raise Norman flags on the Écréhous (a large reef with rich fishing grounds whose ownership by Jersey was confirmed by a 1956 International Court of Justice case) may have been altogether more comical, but nonetheless hinted at the persistent salience of territory and fishing resources in this part of the Channel.
It is therefore valid to see French protestations and threats of extreme retaliation within the long historical arc of French revanchism against the islands' status – as a British stone in France's shoe. Beyond this, Brexit has to some extent removed a handbrake on French behaviour after a relatively benign – but by no means unblemished – period of intra-EU relations (noting, of course, that the Channel Islands themselves have never been members of the EU).
That being said, domestic drivers are at least equally central to current French policy. The foundations of the robust government position lie in the violent language and threats of regional Norman and Breton fishing associations, themselves situated within a wider French culture of robust direct action. The 6 May blockade, while at some level deeply farcical, was no doubt encouraged by the sight of their fellow fishermen blocking British produce (albeit within France itself) in Boulogne sur Mer in late April.
At a more national level, President Emmanuel Macron's poll ratings have significantly declined in recent months, in particular against Marine Le Pen. The publication, in late April and again in mid-May, of dramatically worded letters of protest by both serving and former French military personnel has served further notice that the national political bargain is under a strain. These conditions are perhaps best captured in the writing of Michel Houellebecq, whose most recent novel, Serotonin, is somewhat presciently set amid the violent direct action of Norman dairy farmers against the removal of subsidies.
This is the context for France's muscular position on Jersey, with it effectively condoning militant fishermen's direct action – even when a negotiated position could be achieved with cooler heads.
These recent events serve as notice that a French state unshackled by the UK's departure from the EU, and under growing pressure domestically, may be increasingly inclined to dramatically escalate the pursuit of its interests against those of Britain.
For Jersey, the path is more complex. It does not want to become a proxy target in Anglo-French competition. But Jersey's likely response, to pursue greater autonomy from a post-Brexit Britain, must be pursued with caution – sometimes you don't know what you've got until it's gone.
Whatever else happens, the broader Channel Island game will no doubt go on, as it has for the best part of 800 years.
Jonathan Hargreaves is a writer and political analyst.
To enquire about republishing spiked's content, a right to reply or to request a correction, please contact the managing editor, Viv Regan.