'If Mary Whitehouse were alive today, she'd be a Guardian columnist'
Quentin Letts on why we need a 'Peasant's Revolt' against our bossy elite.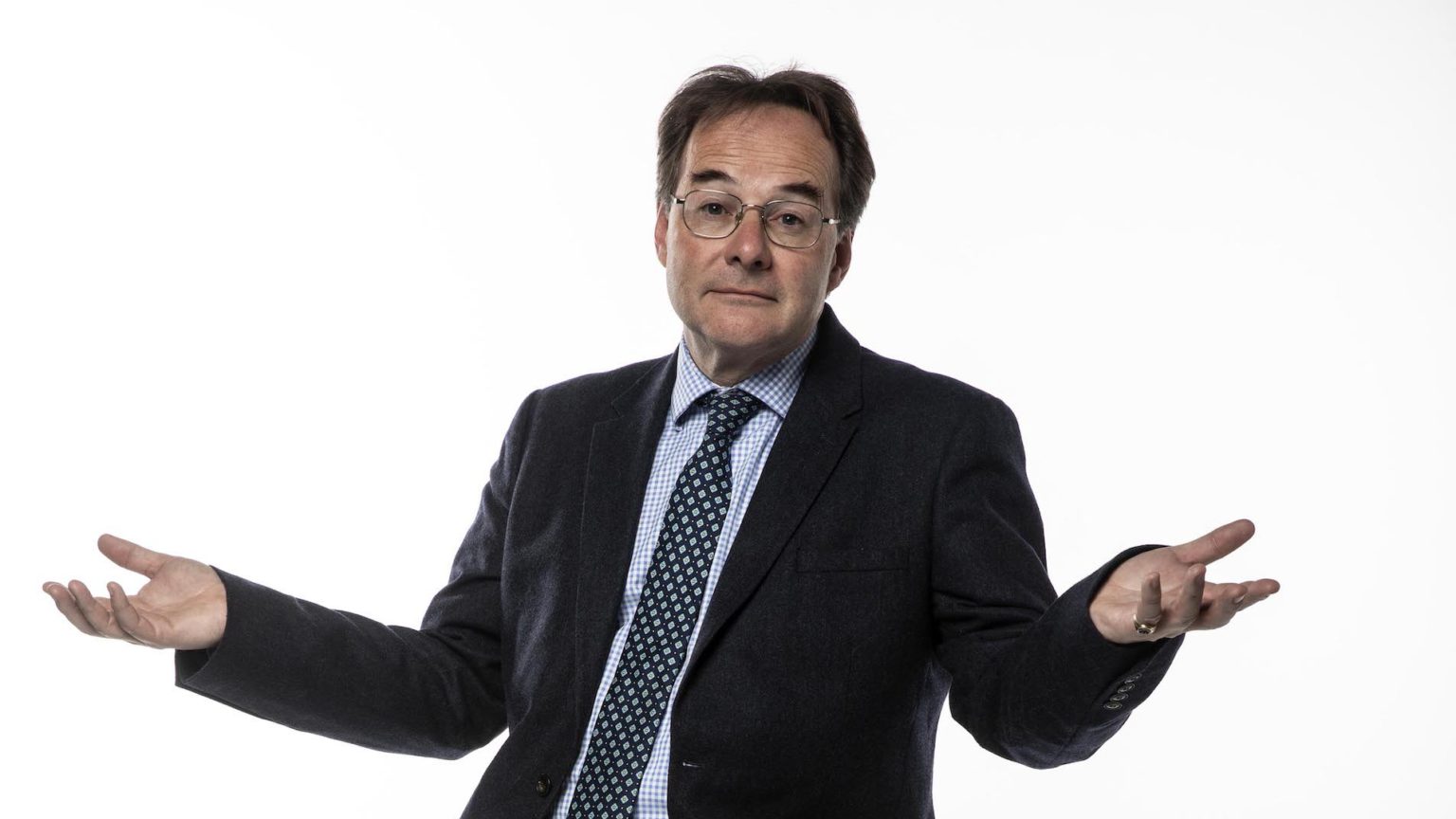 We are constantly being ordered to reduce our carbon footprint, limit our alcohol intake and check our privilege. And in the age of Covid, we are being bossed about more than ever. At various points since spring last year, we have been barred from meeting with friends, travelling abroad and even exercising in groups. Why have we let the elite gain so much power over our personal lives?
Quentin Letts is a journalist, critic and author of Stop Bloody Bossing Me About: How We Need to Stop Being Told What to Do. spiked caught up with him to find out more.
spiked: Your new book is a scathing attack on what you call the 'bossocracy'. How do you define it?
Quentin Letts: The bossocracy is made up of people who make money, gain esteem and quite often get titles out of bossing us about. They strike me as rather annoying, so I thought I would have a rant about them.
I accept the idea of rules, in many respects. But what really brasses me off is being told what to do by a class of people who are doing it for their own good. Not for my good, not necessarily for the good of society, but for their own good.
spiked: What are the most striking examples of the bossocracy?
Letts: Look at the people who run unconscious-bias training courses, ordering people to stop having impure thoughts about prejudice. They are making themselves fantastically rich. We have gone from having health-and-safety in the workplace to being told how to think safely.
Another place you see it is in codes of conduct. These things are extraordinarily bossy. If you break a code of conduct, you can get booted out of your profession. They force you to do things like promote equality, diversity and inclusion. It's nothing to do with the competence of an employee. It's to do with impinging on people's freedom, beliefs and morals. We should just turn around and tell the bastards who enforce these codes to piss off.
It goes back to Mary Whitehouse in some respects. She was always considered a right-wing figure for saying that bad language and sex must not be allowed on the television. But today, she could very easily be a Guardian leader writer. Mary Whitehouse and Owen Jones are sisters. The left today is just as intolerant and prudish as the right was in her day. Liberals used to be live-and-let-live hippies. Now they are weirdly strident finger-waggers.
spiked: The bossocrats are pretty selfish, then?
Letts: In the book, I explain some research into which group of scientists did the most international travel. It was the climate-change scientists. They told us not to take aeroplanes, but were jetting around in business class themselves. It's absolutely classic. That's a real example of how these ninnies are looking after themselves, but telling the rest of us off.
Then you get people like Greta Thunberg. I'm not anti-Greta herself. But I remember when she came to the House of Commons. She was sitting up in the gallery and John Bercow greased up to her appallingly. And she regarded him with a look of complete disdain, which I rather approved of – she clearly thought that Bercow was a ghastly man. What troubles me about Greta, though, is the people who are behind her. They have been using her to tell us how to behave. I can't work out why the whole thing wasn't reported to the NSPCC.
spiked: Have things got worse during the pandemic?
Letts: We couldn't have had such a tight lockdown without this preconditioning by the bossocracy. Its members have got their fingers around our windpipes. Look at the kind of things that have been banned over the years. There's this new kind of Cromwellianism going on – and Twitter is like Cromwell's army, enforcing the rules.
There's been a lot of hypocrisy during the pandemic. One of the great hypocrites was Professor Pantsdown, also known as Neil Ferguson. You look at him and wonder how he ever got a girlfriend, let alone a wife, let alone someone else's wife. He was telling us all off, saying lockdown was essential, while having a woman around for how's-your-father. It's terribly funny, but actually enraging, considering the sort of things that have been banned during the lockdown.
spiked: Boris Johnson used to campaign against the nanny state. Why has he changed his mind?
Letts: The Tories are running all these focus groups, which tell them that it's all popular. But if they think that lockdown was popular, they must only be speaking to people in their back gardens in Surrey, rather than to people living in the middle of Croydon in high-rise buildings. They have had a lot less fun during lockdown.
Boris is driven by the desire to refute the idea that he was irresponsible early on in the pandemic. But he has overcompensated. Undoubtedly, he got a bit lost in his own illness. And any prime minister becomes lost in the bubble of government. They get surrounded by experts and scientists who are screaming statistics at them. Boris became a captive of SAGE – though he probably resisted its lockdown proposals as much as he could.
spiked: You argue that the bossocracy looks down on the public. Where is that most clear?
Letts: One of the obvious areas is food and drink. The bossocrats, on the whole, tend to be fairly sober and skinny people. They tend to eat less fatty food and to be less addicted to toffees. Once, I was in a select committee when somebody asked about the units we use to measure alcohol. These units are used to judge how much we are allowed to glug back each week. We got the admission that the units have no scientific basis. The people who came up with them thought that the filthy masses were boozing too much, so they pulled a limit out of thin air.
spiked: Is there anything we can do to fight back against the bossocracy?
Letts: We need a Peasants' Revolt against these people. Laugh at them. Take the piss out of them. They don't like that at all.
To take the piss out of these people, we must have free speech. It's essential, because without it there is no humour. And if you can't make jokes about them, you'll never correct them.
Think of that old YouTube video of Fenton the dog. Whose side were you on? Were you on the side of Fenton, enjoying his liberty, causing chaos? Or were you on the side of the bloke running after him, screaming and shouting and trying to control him? You can tell whether or not somebody is a member of the bossocracy by asking whom they sided with in that video. It turns out that Fenton was a former guide dog: for the first 10 years of his life he was told what to do and didn't get to behave like a dog. When he finally got his freedom, he went bananas in Richmond Park.
We are going to do the same thing after lockdown. There's going to be a tremendous bonking boom, for example. As a married man, it will not involve me. But I don't know how you're set up – maybe you will be in for a very busy summer.
Quentin Letts was speaking to Paddy Hannam.
You can order Quentin Letts' book, Stop Bloody Bossing Me About: How We Need to Stop Being Told What to Do, here.
To enquire about republishing spiked's content, a right to reply or to request a correction, please contact the managing editor, Viv Regan.