No, children are not budding racists
Some parents are dragging their own kids into the culture wars.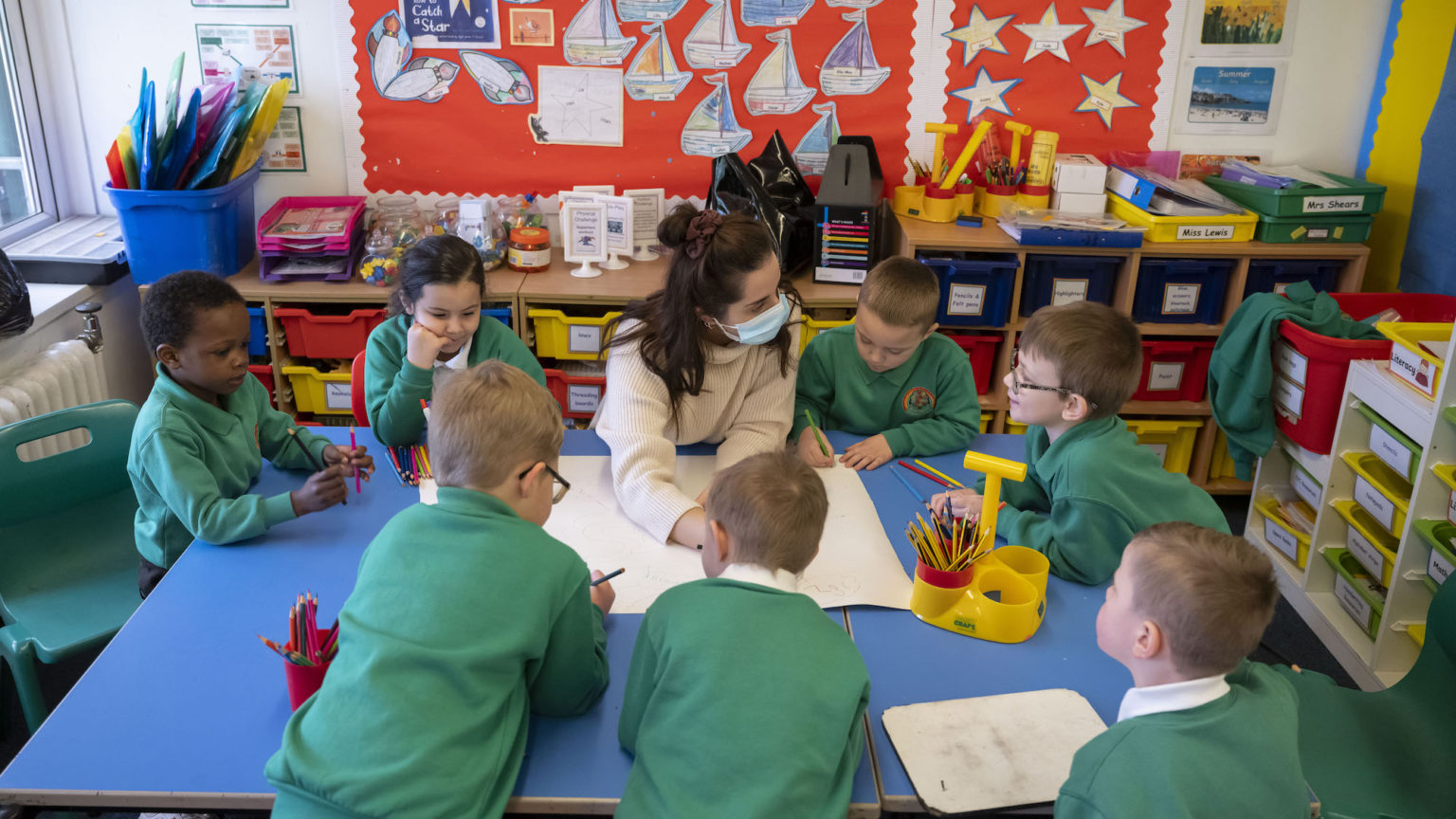 Over the weekend, a video of a young mother circulated on Twitter. She had recorded herself saying that her infant child is a 'white male' and she doesn't want him to 'grow up to be awful'. As a result she's reading him lots of politically themed children's literature around 'consent', 'feminism' and 'gender nonconformity'.
Which does raise a few questions, such as: why should a baby boy have to start thinking about any of this stuff? And why did his mother feel the need to tell everyone about it?
I wasn't sure if this woman was genuine or if she was engaged in a form of trolling. Either way, it is not the first time I've encountered this attitude towards small children. A whole genre of 'anti-racist' literature aimed at parents and kids has emerged recently. The American writer and activist Ibram X Kendi, who authored the book How to be an Anti-Racist, wrote a children's book called Anti-Racist Baby. And parenting writer Melinda Wenner Moyer wrote a book called How To Raise Kids Who Aren't A–holes. Recently, Wenner Moyer even urged white parents to talk to their children about race, or else their kids 'might fill in the blanks themselves in potentially prejudiced ways'.
This is such a negative way to view children. It suggests they need to be constantly monitored for any signs of bigotry, and that they might be naturally predisposed to racism. There have even been several tendentious studies in recent years claiming to show that children do harbour 'racist tendencies' from birth.
Of course, anyone who has actually spent time with children knows this is not true. While children are certainly not blank slates, they are not born racist. It therefore doesn't need to be hounded out of them with fanatical zeal by ideologically blinded parents and teachers.
Instead of allowing children to be children, these parents and pedagogues are trying to drag them into an adult culture war. No doubt there is a strong element of virtue-signalling to it all, with certain parents desperate to show just how committed to social justice they are through their children. But that commitment comes at the cost of their children's actual needs. After all, a baby is far more interested in the sensory experience of reading with his or her parents, or scratching the fuzzy nose of a lion in an Usborne touchy-feely book, than in listening to a lesson on social justice.
It is disturbing to see children's lives being invaded by politics in this way, not least because it is such a one-way street. This is not about equipping children with the verbal skills necessary to engage in complex debates about racism. No, it is about feeding children ideas – ideas that they will barely be able to understand let alone challenge.
And what if, as children get older, they don't agree with their woke parents on a certain issue? What if they don't toe the correct political line? What then? The woke left does not exactly have a reputation for tolerating diverse viewpoints.
We are now seeing the racialisation and politicisation of absolutely everything. Sports, art, fashion and even science. All are now subject to the demands of a woke orthodoxy. But it is particularly unsettling to see children being pulled into the culture war, too. We need to draw a line in the sand here. It's time to allow kids to be kids.
Candice Holdsworth is a writer. Visit her website here.
To enquire about republishing spiked's content, a right to reply or to request a correction, please contact the managing editor, Viv Regan.