Who wants a meat-free McDonald's?
The Big Mac has become the latest target of Extinction Rebellion.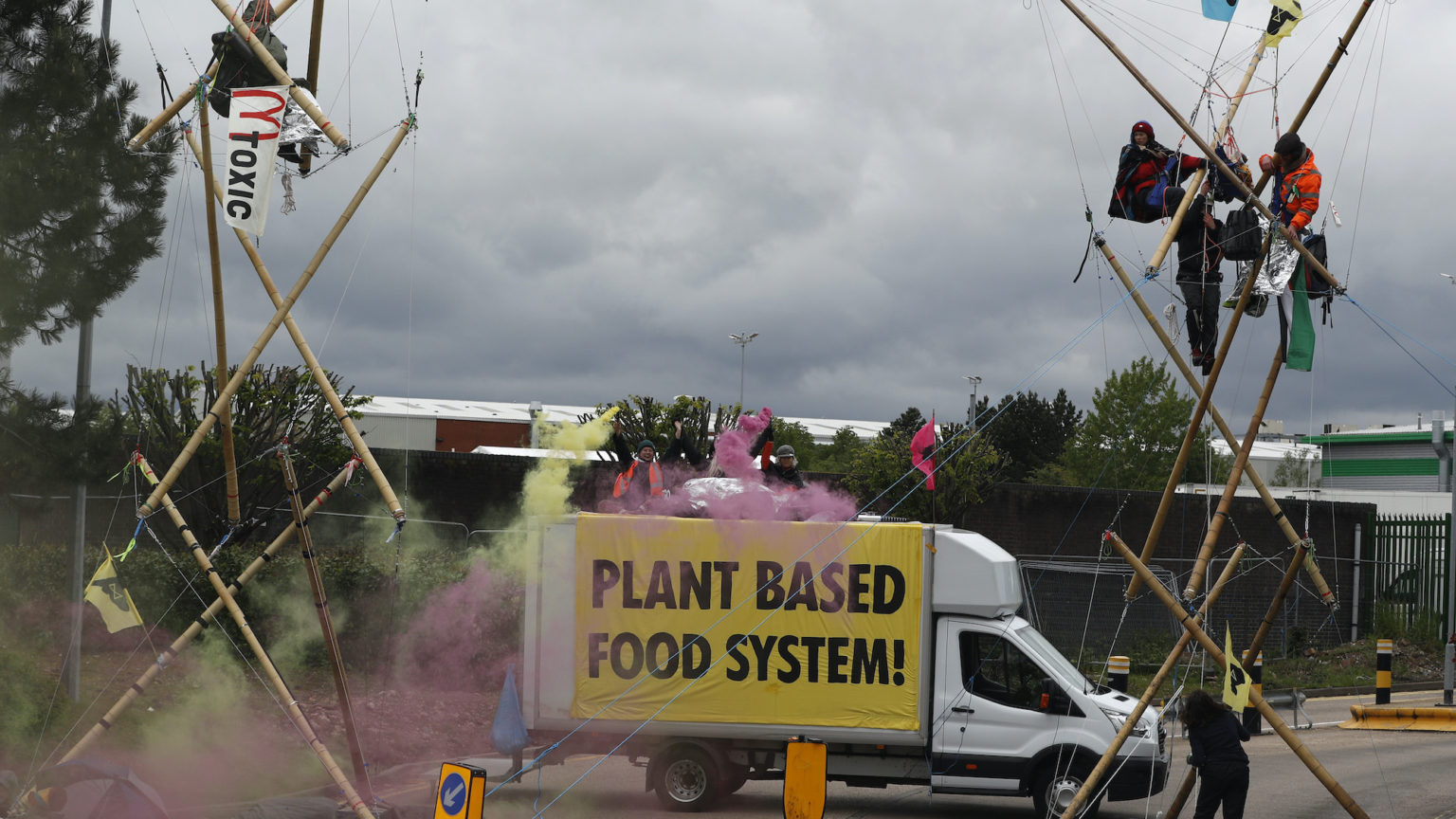 McDonald's is enjoyed by people of all ages and backgrounds for its fast, convenient and tasty grub at an affordable price.
But not everyone is lovin' it. Activists from Animal Rebellion – an offshoot of Extinction Rebellion – have spent the weekend blocking McDonald's distribution sites in an attempt to disrupt its supplies. They parked vehicles across exits and hoisted up bamboo structures to prevent trucks from leaving.
Their aim is to get McDonald's to ditch its time-honoured menu and plump for an entirely plant-based menu by 2025. 'The only sustainable and realistic way to feed 10 billion people is with a plant-based food system', a spokesman said.
Video update from our shutdown of @McDonaldsUK ENTIRE UK distribution network 🙂 please watch and share! @FastfoodRights @XR_MCR @XRebellionUK @MENnewsdesk @bbc5live @GeorgeMonbiot @BasGazette @HertsMercury @LBCNews @talkRADIO pic.twitter.com/H0Q8TCJHIX

— Animal Rebellion (@RebelsAnimal) May 22, 2021
So what might the McMenu look like after a vegan makeover? Quinoa Quarter-Pounders? McSoya Sandwiches? Quorn McNuggets? How about a revamped breakfast option: McSmashed Avocado on Toast?
This 'rebellion' against McDonald's is eco-miserabilism at its worst, aimed at denying us choice and basic pleasure. As it happens, McDonald's actually announced last year that it would introduce a meat-free range called McPlant – allowing customers to make their own choices about what they want to eat. But this, of course, is anathema to eco-activists who simply want to impose their lifestyle on everyone else.
The choice of McDondald's as a target is telling. There are plenty of more exclusive restaurants and chains that sell meat. But these don't draw the same level of anger from XR types. McDonald's is hated because it is enjoyed by millions of ordinary people. And eco-puritans are horrified by the thought of the masses enjoying themselves.
To enquire about republishing spiked's content, a right to reply or to request a correction, please contact the managing editor, Viv Regan.