Trust women to take abortion pills at home
The rules were relaxed for lockdown and they should stay that way.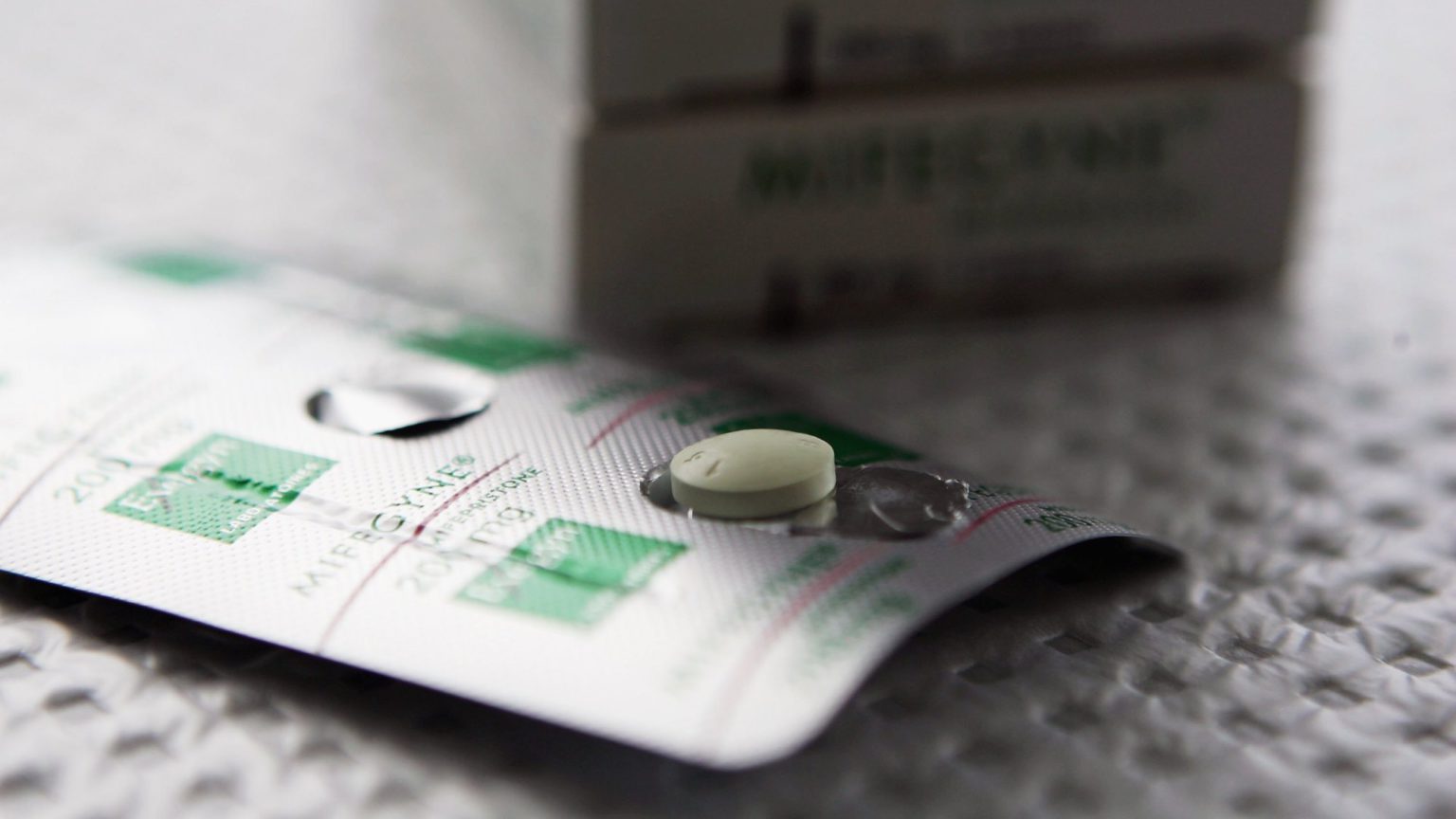 The Covid-19 pandemic has been terrible for many reasons – death, isolation, job losses. But necessity has also forced the government to do things that it has long resisted, like providing early-abortion treatment via telemedicine. Thanks to reduced appointments in hospitals and a squeeze on resources throughout successive lockdowns, the Department of Health published a document in March 2020 declaring that a woman's home could be classed as an 'approved place' for 'treatment for the termination of pregnancy'.
Previously, women who were taking pills to induce an early medical abortion (up to 10 weeks) had to take the second pill in a clinic. This was difficult for women living far from a clinic or hospital, as travelling to and from the clinic twice in two days was a nuisance. Worse, many women reported miscarrying on the way home from the clinic after the second pill – a discomforting and upsetting experience. Granting women the choice to take the medicine in the comfort of their own home was the obvious and sensible step that many healthcare providers have been arguing for for years.
Now that the UK is slowly reopening and Covid-related laws are up for renewal or scrapping, the British Pregnancy Advisory Service (BPAS) is campaigning to make the provision of telemedical abortions permanent. Clinical provision and support should be available to those women who feel they need help when taking the medicine, but for most women, they just need to pop two pills 24 to 48 hours apart, and then wait to begin bleeding. Why have women been forced for years to go through the rigmarole of travelling to and from the clinic if, as the Royal College of Obstetricians and Gynaecologists states, 'there is no medical justification for drugs to be taken in a hospital or clinic setting'?
The current approach to women's reproductive care is embedded in a culture of mistrust. The hangover of a historic fear of women's independence, and a sexist denial of women's rational capabilities, has meant that contraception and abortion provision is restricted in the name of protecting women from themselves. The 1967 Abortion Act is now 54 years old. Under this law, abortion is only granted if a woman convinces two doctors that she'll go mad – or worse – if she is not given permission to terminate her pregnancy. Clearly, a lot has changed about the way society views women's freedom since this law was passed.
Now that lockdown is ending, some medics say women should no longer be allowed to take abortion pills at home. Apparently this is for our own good. But there is nothing harmful about taking pills at home. Women do far more in other medical situations. A woman undergoing IVF treatment will have to take carefully timed tablets, stick two sets of injections in her stomach each day for several weeks, and put pessaries inside herself. If you're lucky enough to get Meriofert injections as part of your IVF treatment, that can involve learning to mix three vials of powder in a syringe every morning – all from the comfort of the kitchen table. Others argue that women can't be trusted to make the decision to terminate a pregnancy at all, and that abortion, via telemedicine or otherwise, should only take place in extreme, life-threatening circumstances.
These people have obviously met very few women. We are just as capable of making moral, independent and informed decisions about our lives as men. But thanks to the hangover of sexist and puritanical policymaking, we are restricted from doing so.
The provision of telemedical abortion beyond the pandemic is not only a practical necessity for women — it is also a step on the road to the government relinquishing control over women's bodies once and for all.
Ella Whelan is a spiked columnist and the author of What Women Want: Fun, Freedom and an End to Feminism.
To enquire about republishing spiked's content, a right to reply or to request a correction, please contact the managing editor, Viv Regan.