Is it cos I is racist?
Da Ali G Show, an anti-racist satire, has been slapped with content warnings about its 'racist' content.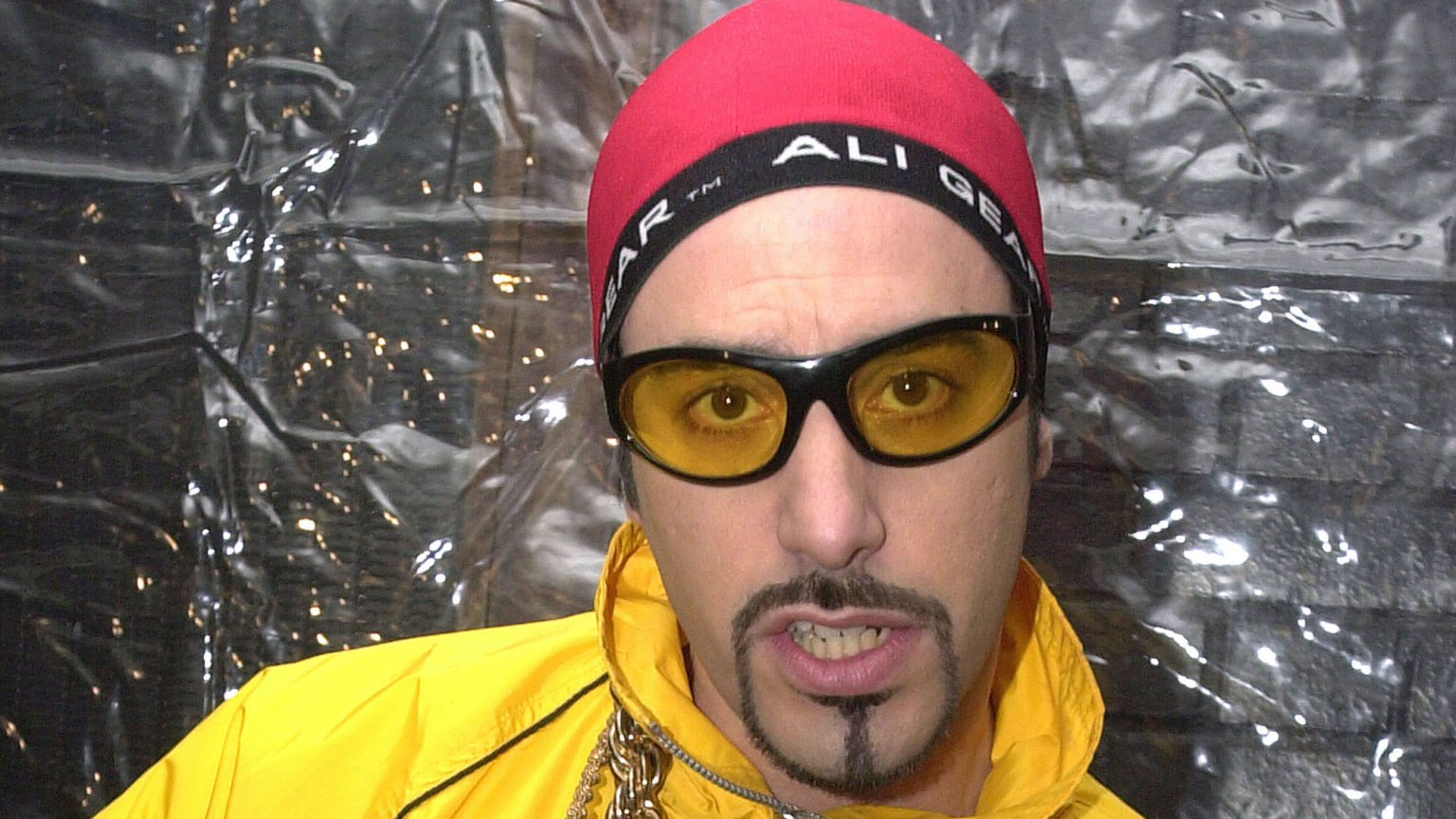 The Black Lives Matter protests last summer have set a miniature cultural revolution in motion. Protesters have called for the toppling of statues, the decolonisation of university courses and the introduction of unconscious-bias training in the workplace.
One of the most unlikely targets of this 'anti-racist' cultural cleansing has been British 2000s-era comedies. TV channels and on-demand services – without any prompting from actual anti-racist activists, it seems – have been merrily slapping 'content warnings' on comedy classics. Viewers of The League of Gentleman, Little Britain and The Mighty Boosh are all now warned that what they are about to watch contains 'outdated' and 'racist' humour.
The latest TV comedy to be given an offensive-content warning is Da Ali G Show, which originally aired on Channel 4 but can now be streamed on Britbox. Would-be viewers are warned that the show contains 'crude humour, including racist terms which may offend, sexual references and strong language'.
What happened to the importance of context?https://t.co/uvWPGDXvfz

— Paddy Hannam (@paddyhannam) May 20, 2021
What's odd about this racism warning, in particular, is that Da Ali G Show is a satire about race. Sacha Baron Cohen's character is a white 'wigga' who appropriates black-sounding slang, dress and music. He would interview real-world figures in character and make them uncomfortable by toying with race, by pretending to be black while obviously being white. 'Is it cos I is black?' was Ali G's most infamous catchphrase.
Some of Baron Cohen's other characters are also grotesque caricatures of foreigners – there's Borat, the Kazakhstani journalist, and Bruno, the gay Austrian fashion icon. Baron Cohen uses his characters, by playing up their foreignness and difference, to highlight prejudice in society. Yes, it strays close to many lines, but it is an anti-racist approach.
If even the earnest Sacha Baron Cohen can be given a trigger warning for 'racism', then we really have lost the plot.
Picture by: Getty.
To enquire about republishing spiked's content, a right to reply or to request a correction, please contact the managing editor, Viv Regan.