Voter ID will undermine trust in democracy
Voting must not become a 'papers, please' exercise.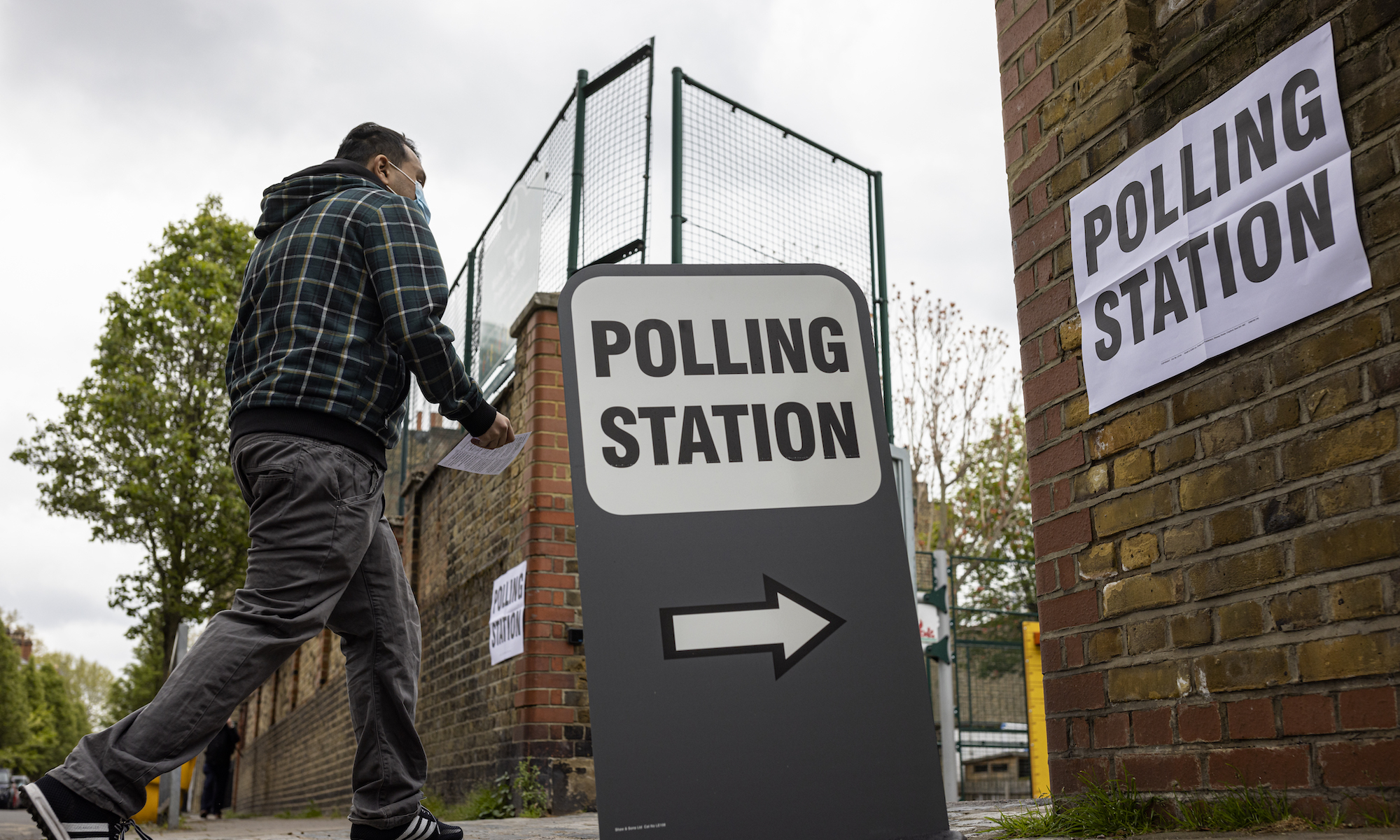 'Total bollocks.' That was the verdict of the former leader of the Scottish Tories, Ruth Davidson, on the government's plans to bring in Voter ID. She has a point.
Voter ID will make up part of the government's Electoral Integrity Bill, trailed in this week's Queen's Speech. Under the proposed rules, voters will have to prove their identity before they are handed a polling slip when they go to vote. Numerous forms of ID will be acceptable at polling stations. The change is intended to reduce voter fraud.
So how much voter fraud is there? Not much, according to the available evidence. The Electoral Commission says the police investigated 164 alleged cases of voter fraud related to the last General Election. In 2019 as a whole – a year in which there was also a European Parliament election and local elections – there were just 595 alleged cases. Of these, only four led to prosecutions and just two people received police cautions. Overall, the UK has extremely low levels of proven electoral fraud.
Of course, there may be some fraud taking place that never gets noticed. But for it to make any discernible difference, even on local electoral outcomes, it would have to be coordinated. It would also probably have to be on a large scale. The chance of it having an effect on national election results is non-existent.
Some critics have read far too much into the government's proposals, though. According to Owen Jones, 'the Tories are introducing Voter ID purely because they know the people lacking relevant ID are most likely to vote Labour, and they want to prevent them from voting'. Wednesday's Guardian editorial agreed, saying the proposals amount to 'deliberate voter suppression'. For Labour's David Lammy, it's 'a cynical and ugly attempt to rig the system to disempower the poorest and most marginalised groups'.
This overheated response is not helpful. The government is not trying to prevent Labour supporters from voting. There is no conspiracy to exclude particular groups from the democratic process. In fact, the government says local authorities will be told to provide free ID to anyone who wants it.
These accusations are not only wrong — they smack of hypocrisy, too. They come from the very people who so recently tried to suppress a democratic decision they didn't like – Brexit. They sought to disenfranchise the 17.4million people who voted Leave. The Remoaner elites argued that the referendum result was illegitimate because of Russian interference, dark money and plain stupidity on the part of voters. The People's Vote campaign, supported by Labour and the Guardian, called for voters to go back to the polls and give the 'correct' answer the second time around.
Democracy is based on trust. At its heart lies the belief that the people should be allowed to decide their own destiny. When this trust is undermined, democracy itself is damaged. Bringing in Voter ID gives the impression that there is large-scale fraud that needs to be tackled, and that future election results can't be trusted. The Brexit experience shows us how dangerous this notion can be.
If we want a picture of where we don't want to end up, look at the US following Joe Biden's election. In January, Trump supporters violently stormed the Capitol in an attempt to 'stop the steal', believing that fraud was rife and the result was illegitimate. This is what can happen when political leaders encourage the public to doubt the validity of elections.
Let's not cast doubt on the voting process when there is little reason for concern. Let's not encourage people to be suspicious of their fellow voters. Instead, let's campaign to make sure that democratic outcomes are respected. That will do more to maintain popular trust in the process than Voter ID ever could.
To enquire about republishing spiked's content, a right to reply or to request a correction, please contact the managing editor, Viv Regan.