It's time to open up international travel
The government's excessive caution is depriving people of holidays and reunions with loved ones.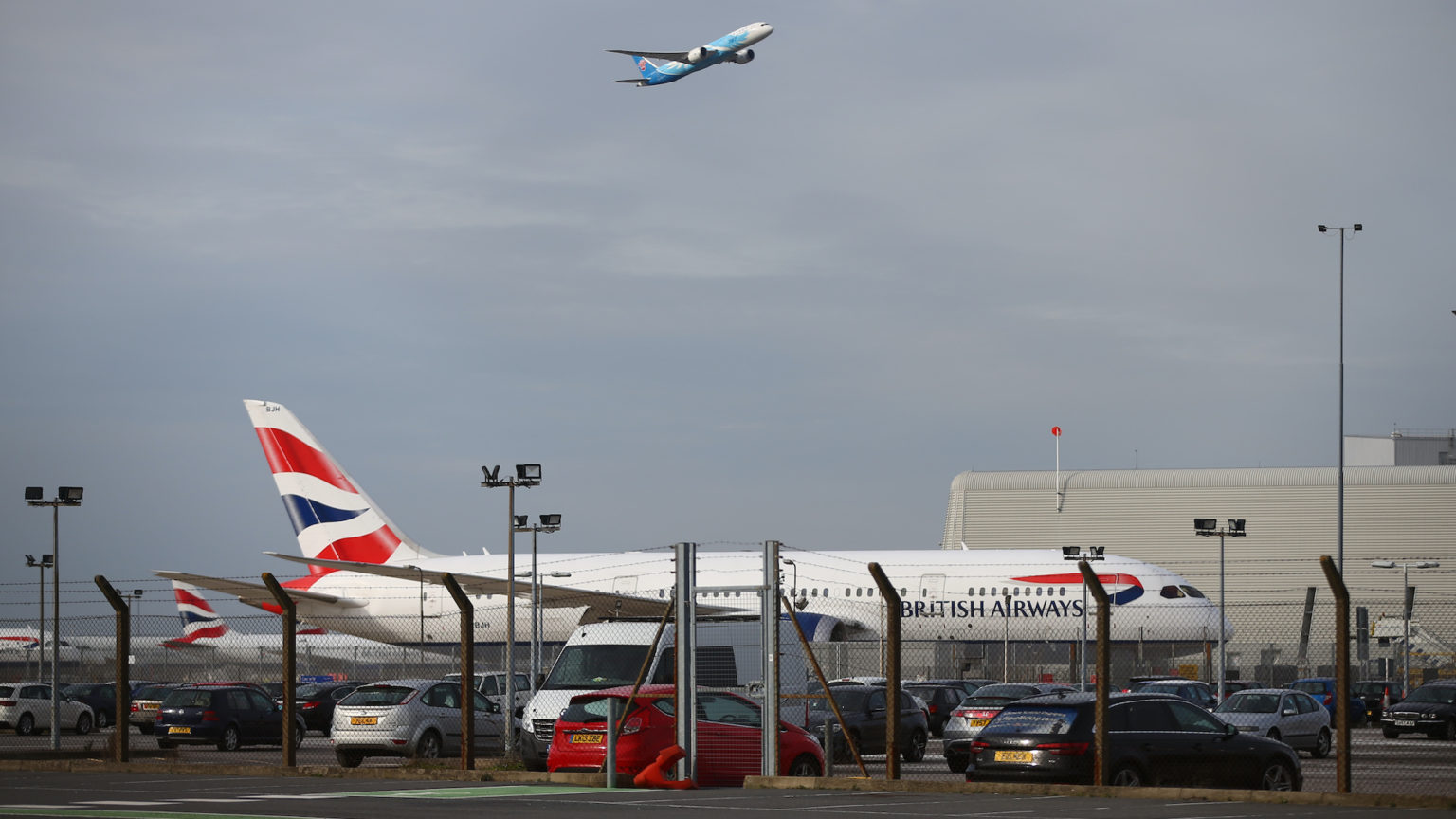 The UK's vaccine rollout is going as well as anyone could have expected. Two thirds of adults have already received one dose and a third have had two doses. The result has been a steep decline in cases, hospitalisations and deaths. Yet our ability to travel abroad freely remains strictly limited. Why?
After the formal 'stay at home' orders were lifted in England in early March, a new rule was imposed making it an offence, punishable with a fine of up to £5,000, to travel abroad without good reason. This rule, as transport secretary Grant Shapps outlined on Friday, is now going to be replaced.
Beginning next week, there will be a continuing ban on leisure travel to 40 countries on a 'red list'. For British citizens and residents returning from those countries, mandatory quarantine is required in an approved hotel. Most countries will be on the 'amber list' – meaning quarantine will still be required, but can be done at whatever address you are heading to, whether it is home or somewhere else. In both cases, travellers will require a negative test before leaving for the UK and will need further tests during quarantine.
And there is a third group of countries on a 'green list' – those countries deemed the safest. Here passengers will still need a negative test before travelling back to the UK, and will have to take another test on day two after arriving, but there will be no need for quarantine.
The downside is that the green list is short on countries that Brits want to travel to on holiday. Portugal is the only typical Mediterranean holiday destination. Israel might make an interesting change, as would Iceland. Otherwise, the green list is mostly small islands (get away from it all in the Falkland Islands!) or places that have all but ruled out inbound travel, like Australia and New Zealand.
Remarkably, there is no mention as yet of being able to avoid these onerous rules if you've been vaccinated. Which is strange. After all, we know that even three weeks after one dose the risk of infection, transmission, serious illness and death is significantly lower. After two doses, it is even lower still. It seems that the existence of a highly effective vaccine doesn't make any difference to the rules, even for green-list countries. If we are going to be so tentative, what's the point of vaccination?
There are countries that could have been added to the green list. Case numbers in Spain and the US have come down a long way, and they are not much higher in Germany or Italy. Indeed, case numbers in these places are about the same level as they were last summer and early autumn, when no such restrictions applied.
There is good reason to be cautious about allowing inbound travel to the UK from countries where there are large numbers of cases, particularly where new variants are dominant, like India or Brazil. For the moment, strict quarantine seems appropriate. But for many other countries, the risks are pretty low, particularly given the state of the pandemic in the UK.
In the past seven days (up to Saturday 8 May), there were 67 reported deaths in the UK – that's fewer than 10 per day on average. According to the Office for National Statistics, overall deaths in England have been below the five-year average for every one of the past eight weeks. On average, just over 100 people per day were admitted to hospital across the UK during that eight-week period, compared to around 4,000 per day for much of January. There were no Covid deaths reported on Monday – the first time that has happened since 30 July.
Cases of Covid might be ticking up slightly, but still only amount to about 2,000 cases per day – a small fraction of the cases in January. With the vast majority of people in the most vulnerable groups already double-jabbed, the likelihood of another wave of hospitalisations and deaths is diminishing fast.
The big fear is that our current vaccines will be ineffective against new variants. But so far, this doesn't seem to be the case. While protection may be reduced a little, the vaccines we have are still very effective at preventing serious illness and death. We need to keep pushing the vaccine rollout – a third of adults remain unvaccinated. Still, a significant proportion of those people will already have been infected and recovered from Covid itself. There is now a large, non-susceptible section of the population that would act as a brake on any potential surge.
It is sensible to keep testing people, and watching out for new variants. The much-maligned Test and Trace system seems to be working much better with fewer cases around, and we can jump on any outbreaks of new variants thanks to the UK's genomic-sequencing capability. That said, perhaps the most important variant worldwide at the moment – B117, the 'Kent' or 'English' variant – was homegrown and spread like wildfire during winter. And for whatever reason, Covid does not seem to spread as well during warmer months of the year, at least in the UK.
The government seems gripped by fear, despite the success of the vaccine rollout. And so onerous travel restrictions remain in place without good reason. This is not just about jolly jaunts to the beach, though God knows we could do with some. It is also about allowing families and friends to be reunited, in some cases, after more than a year apart. It's time for the government to be braver.
Rob Lyons is a spiked columnist.
To enquire about republishing spiked's content, a right to reply or to request a correction, please contact the managing editor, Viv Regan.