Angela Rayner won't help Labour win back the Red Wall
The idea that northern working-class voters can only relate to politicians who sound like us is patronising nonsense.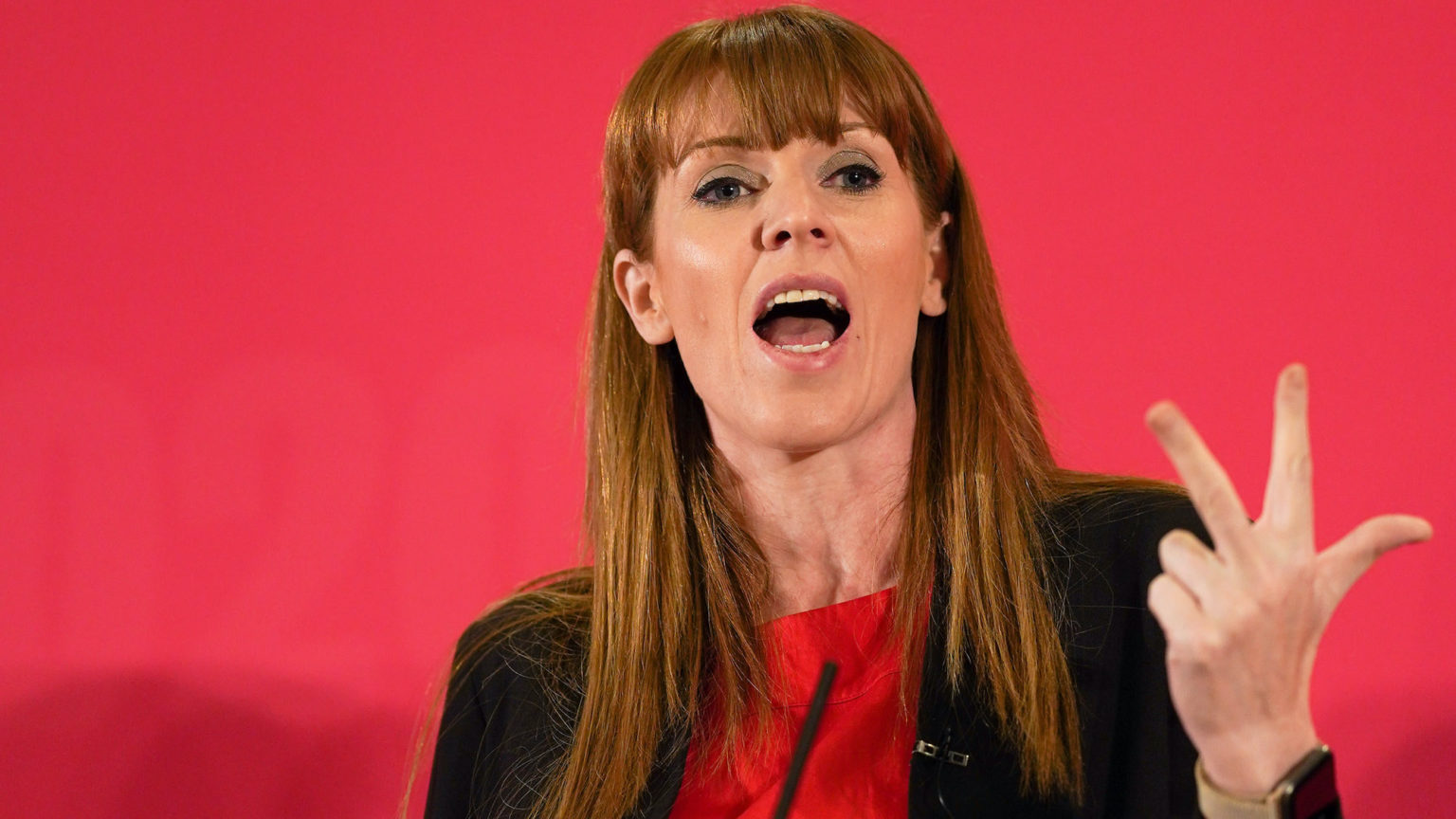 Angela Rayner – like me – is a northern, working-class lass with ginger hair and a bit of a gob on her. According to the identitarian left, she should be my kind of politician. And it is precisely this type of patronising twaddle that shows why Labour continues to lose its appeal for voters like me.
When rumours began to surface on Twitter this weekend that Labour leader Keir Starmer was going to sack Rayner from her role as party chair and national campaigns coordinator, Political Twitter was up in arms. 'It is absolutely SHOCKING politics', cried pro-EU activist Femi Oluwole, 'for Keir Starmer to let it look like he's firing the northern working-class woman, in response to HIS failure to reconnect with people'. ITV's Paul Brand was similarly perplexed. 'Angela Rayner is one of the Labour Party's most authentic communicators, and with a northern accent. Not totally clear tonight how her sacking helps win back the Red Wall', he tweeted.
The implication was clear – Labour's route to winning back its lost Red Wall is via someone who is working-class and northern. Someone, that is, who working-class voters can connect with, presumably through some sort of shared identity and a missing trap-bath split. This is insulting, both to Rayner and to the electorate. It is the latest version of the old assumption that working-class people in the 'Labour heartlands' vote in a tribal fashion.
But more importantly, it fails to take on board how the political landscape has changed. As media commentators and craft-beer socialists continue to rearrange their preferred politicians according to 'authentic' identity – as if using some mystical electoral algorithm – they leave ex-Labour voters like me screaming 'They still don't get it' into the void.
These commentators treat northern-ness as some kind of amorphous entity, something separate and impenetrable. We are a slightly exotic, but barbarian, species, apparently. We consist of people who can only relate to those who speak in our own salt-of-the-Earth way. When Keir Starmer arrived in Hartlepool to sample the fish and chips and local beer, he was rightly ridiculed for what looked to all intents and purposes like an act of cultural tourism. It was as if he had come to experience the local traditions and cuisine, to indulge in an act of intercultural understanding with a people whose lifestyles and value systems were foreign to his own. Yet these people voted overwhelmingly for Eton-educated Tory Boris Johnson. So much for shared identity.
The idea that northerners are in some essential way different to southerners is nonsense. Such lazy stereotyping posits the idea of a homogenous north, with nothing to differentiate its constituent parts, from Darlington to Manchester. And it simultaneously fails to understand the dynamics at play within the towns and regions of the north itself.
For instance, voters in central Newcastle – a city with two thriving universities and benefitting from a decades-long, culture-led urban regeneration – will have different material concerns to voters in the former mining town of Blyth, a mere 30-minute bus ride up the road. Regions in the north have the same class differences and economic inequalities as southern regions. We have 'progressive' middle-class and cosmopolitan elites up here, too – even in Blyth. Just as there are people working in the gig economy or relying on food banks in Swindon or Jaywick in Essex.
Until recent elections upset the narrative, Labour had for decades been trading on this idea that it is the true representative of the northern working class. Former Labour MP Laura Pidcock, in her post-election postmortem, bemoaned the fact that the old mining village of Hartley in Whitley Bay had voted Tory. It was 'devastating', she said, that the site of the Hartley Pit disaster, which killed 204 men and children, had turned blue. It was as if she believed that this village owed some sort of allegiance to the Labour Party. What she failed to mention is that this tragic mining accident happened in 1862, a full 38 years before the Labour Party even came into existence.
It is this sense that the north owes allegiance to Labour that really rankles. Why should I be loyal to a party that showed no loyalty to me when I voted to leave the EU? Labourites traduced and insulted Leave voters, portraying us as ignorant racists at worst and as feeble 'left-behinds' at best. They couldn't understand that people in the north – or in south, for that matter – are capable of deciding for themselves what's best for them.
It is not so much that Labour has become detached from its working-class base — it is that it has become detached from the material reality of life. Labour politics is the politics of symbols and superficiality, of rainbow flags and bending knees. For many, Brexit broke the voting habits of a lifetime. It democratised politics in a more exciting way than at any time during my lifetime.
The fact that Labour didn't take people's votes seriously is the real source of its seeming inauthenticity and estrangement from those it still thinks it ought to represent. And until Labour fully takes this on board, it will remain in the electoral wilderness.
To enquire about republishing spiked's content, a right to reply or to request a correction, please contact the managing editor, Viv Regan.