What twee British protesters can learn from the French
They smash stuff up and blockade ports. We make puntastic placards.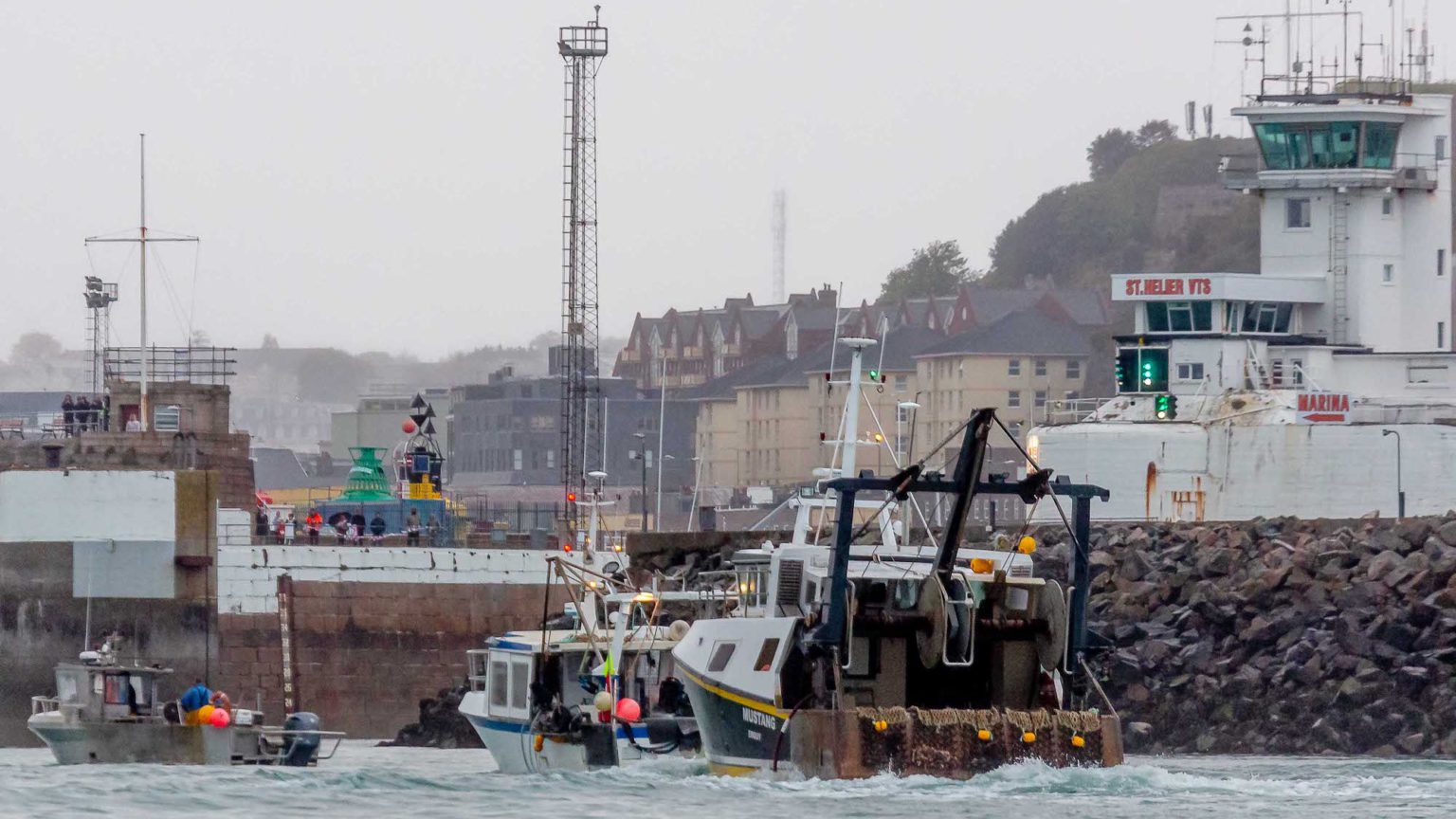 Great cuisine, high culture, pulling sickies, having workplace affairs, ignoring a widespread culture of condoning paedophilia among their modern intelligentsia… the French are just better than us at some things.
And this morning, as I watched French fishermen blockade the port of St Helier in Jersey, I was once again reminded that they best us in another key respect: the fine art of protest.
I have lived between London and Edinburgh over the past five years, which is to say that I have endured some unbearable cringe-fests masquerading as protests.
They were usually about either Trump or Brexit, often both, and regularly featured placards so twee they could cause multiple organ failure.
I'm talking about countless references to Harry Potter (Remainers! The good guys!) and Voldemort (Boris Johnson! Boo!), riffs on how we are 'bloody British' and 'bloody sick of all this nonsense', and worst of all, 'Liberal Democrats' demanding a 'People's Vote'.
On one such occasion in March 2019, huge crowds – apparently the biggest since the protests against the Iraq War in 2003 – descended on London for an anti-Brexit wander about the city. But what it might have matched the Iraq demos in numbers, it lacked entirely in powerful messaging.
On the day, great cavalcades of almost-retired sore losers from London suburbs, and, depressingly, many young people, poured through the capital's streets demanding the death of democracy.
But it was all terribly tame. I even spotted a few prams. I found myself asking: what would the French have done?
Well, around that time, the gilets jaunes were kicking up a terrible fuss throughout Paris, smashing shop windows and generally causing a massive nuisance. While I'm staunchly anti-riot (a controversial position these days), that protester filmed thwacking away a tear-gas canister with a tennis racket became my French tennis hero.
Back in Britain, protesters continued in our nascent tradition of mawkish, bougie placards. My lowlights from the big Remain march? An EU flag background fronted with 'Less Farage More Fromage' (rhyming, inventive, and most importantly of all, a bit cultured). Another Farage-themed placard, this one carried by a child, read 'My mum taught me not to swear but even she says you're a twat'.
Even Bridget Jones – yes, Bridget sodding Jones – made her way on to a placard, complaining about 'Tory twits'. Because that's how you stick it to the establishment.
Roger Scruton famously wrote that witnessing the May 1968 riots in Paris made him aware of his conservatism. Watching the BLM riots last year reaffirmed a similar feeling within me. But every time I see someone holding up a sign that reads 'not usually a sign guy but jeez' (and I have seen several), I start to quietly hope that Britons will take a leaf out of the book of our port-blockading, grenade-tennis-playing friends across the channel.
Charlie Peters is a writer. Follow him on Twitter: @CDP1882
Picture by: Getty.
To enquire about republishing spiked's content, a right to reply or to request a correction, please contact the managing editor, Viv Regan.