'Sturgeon knows she would lose an early referendum'
Iain Macwhirter on the SNP and what we can expect from the Holyrood election.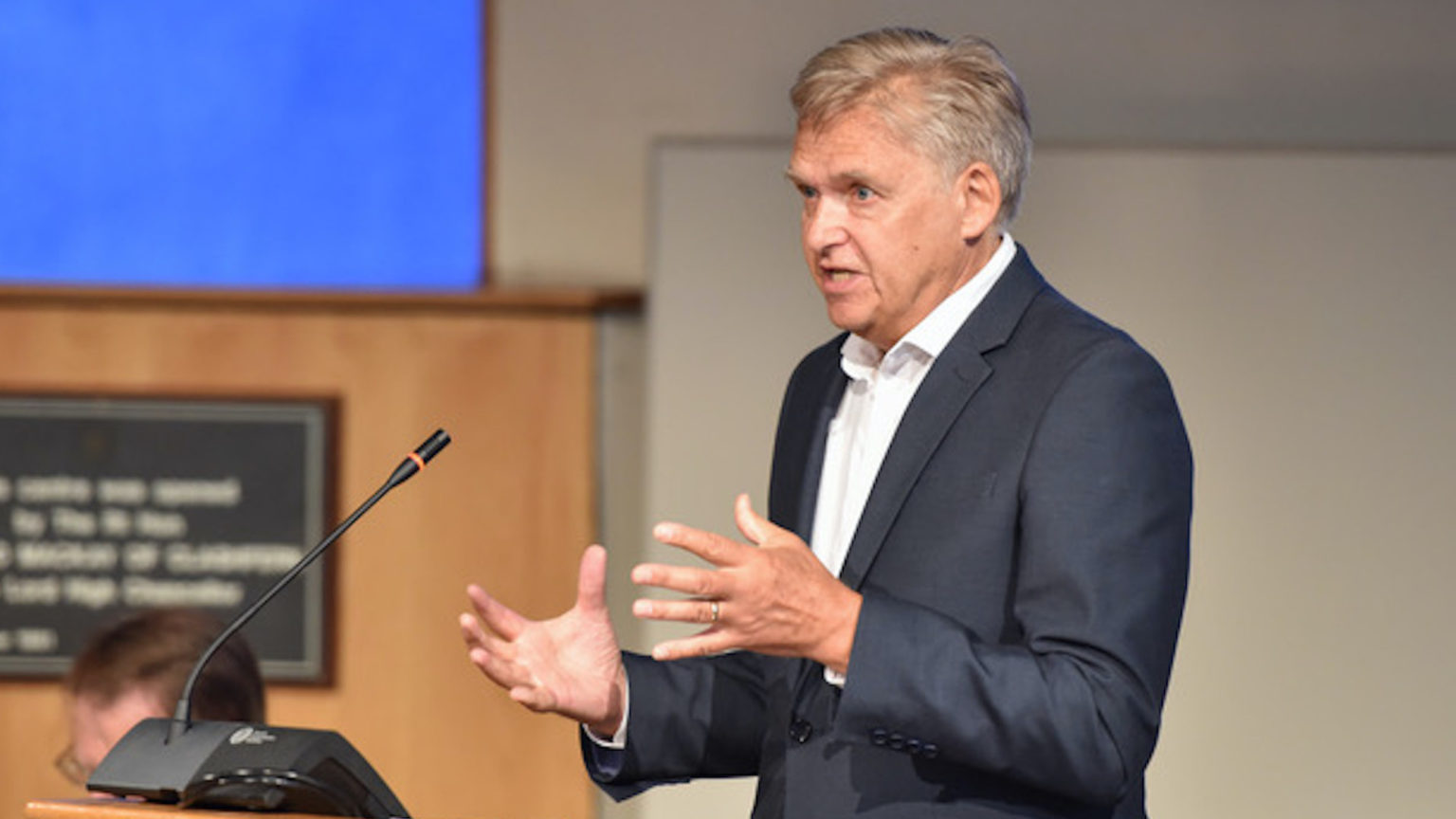 As Scots prepare to go to the polls on 6 May, the SNP is set for another victory. But following Nicola Sturgeon's high-profile scrap with Alex Salmond, a recent poll suggests that support for Scottish independence could be ebbing. Is a second referendum really on the cards, and what will an SNP victory mean for the Union? Iain Macwhirter is a journalist and the author of Disunited Kingdom: How Westminster Won a Referendum but Lost Scotland. spiked caught up with him to find out more.
spiked: Will the Sturgeon-Salmond row impact on the Holyrood election results?
Iain Macwhirter: Not a huge amount, no, because Nicola Sturgeon's lead is so vast and the opposition leaders are so docile, unimpressive and unambitious. They all gave up before they even began, so it's been an extremely easy hit for the SNP.
The main threat could have come from Alex Salmond and his new breakaway party, Alba. He's a considerable presence in the SNP and is still held in high regard by many of the party members. However, he's been kept off the airwaves and away from any interaction with the official SNP and Sturgeon, so he's not really been able to get any kind of traction. In terms of overall support, the party is at negligible levels.
While Nicola Sturgeon is probably not going to get an overall majority – that is very, very difficult to do because of the electoral system, which was designed to prevent any party doing so – the SNP will almost certainly be by far the largest party.
spiked: Why has Alba failed to get much traction?
Macwhirter: Had it not been for the widespread antipathy towards Salmond as a result of the recent court case, and the fact that he's seen as a rather toxic character by the media, he would probably have made more of an impact.
The SNP has been able to control the narrative very, very tightly. That narrative is firstly that Salmond is a disreputable character who has behaved badly with women. And secondly, his party is a far-right organisation based on Anglophobia and transphobia.
spiked: Why are Labour and the Tories still so weak in Scotland?
Macwhirter: The SNP under Salmond managed to do what the Labour Party has failed to do. Firstly, it kept emotional contact with working-class voters, and secondly, it allied patriotism and respect for nation and culture to social-democratic politics. That's been the SNP's great source of strength.
The SNP acquired the natural Tory territory of patriotism and love of country, but also took up the traditional labour values of universalism. That combination still means the other parties struggle to get much of a look-in.
spiked: How much of a correlation is there between the level of support for the SNP and the level of support for independence?
Macwhirter: Historically, the SNP has had far higher support than its headline policy of independence. Sturgeon realises this. I don't believe for a second that she is serious about holding an early independence referendum. It's an open secret in Scotland. She knows she would likely lose.
Also, if she called another referendum and it was another 'No' outcome – as I think it probably would be – the danger for the independence movement could become existential. This is what happened in Quebec in the 1980s and 1990s. They held two referendums, lost twice, and that basically killed off the movement for Quebec independence. Sturgeon realises that if you lose twice, it's over.
All this means that people can vote for the SNP without fearing independence. Sturgeon will pretend to fight for independence and they will pretend to vote for it. But they are actually voting for a party that will just carry on as it has done before.
spiked: Just how poor has the SNP's record in government been?
Macwhirter: The SNP has been in power for 14 years, which is astonishing. To still have this level of popularity is almost uncanny. The SNP is very good at retail politics and its election manifesto is a real masterpiece of that, with lots of offers of free laptops, free bikes, free this and free that. Apart from the Institute for Fiscal Studies, which basically says the SNP's manifesto is a joke and is completely unsustainable without massive tax rises, nobody is really holding the SNP to account on this. All the parties in Scotland are playing the same game, so the SNP is not really being taken to task.
There are also the authoritarian tendencies that have emerged in the SNP in recent years, which have appalled many people, myself included – not least the Hate Crime Bill. The SNP has brought this in with the tacit acceptance of the opposition parties.
The SNP itself used to be an outsider party which fought for freedom of speech, because it used to be regarded as a traitorous organisation, a bit like the IRA. It had to fight to get freedom of speech to have its own politics recognised. But now it's trying to clamp down on it. It's disturbing. Perhaps it just confirms that any government which is in power for too long succumbs to authoritarian tendencies – the SNP's power has corrupted it.
spiked: What are the prospects for the independence movement in the near future?
Macwhirter: In the past six months, there has probably been more expectation in the UK that independence will happen than there has been in Scotland. A definite scepticism has emerged about Nicola Sturgeon's determination to hold an independence referendum. I'm not saying she won't be forced into it. But what she is intending to do is to try to make this into a legal issue which she will fight through the courts. She hopes to take it to the Supreme Court, for example. But this is more about the theatre of politics than it is about any actual, determined route towards a referendum. The Supreme Court of the UK is unlikely to do anything to dismantle the UK.
Also, there are the economic consequences of the pandemic. Furlough will be wound up and unemployment will rise. The Scottish budget is completely wrecked at the moment – one estimate last year put the budget deficit at over 20 per cent of GDP. The Scottish economy is on life support from the UK Treasury. Is this the moment to have a referendum on independence?
spiked: And what about the prospects for the Union in the next decade?
Macwhirter: Some kind of reformed UK is almost certainly going to emerge in the next 10 years or so. The financial situation is going to be so difficult after the pandemic that it will be hard for the Barnett Formula to continue. The sensible thing would be to have a new constitutional arrangement, where Scotland gets fiscal autonomy, raising its own finances and managing its own affairs except for a set amount it sends to the UK for common policies like defence. This would stabilise things in the long term, because it would impose a much greater financial responsibility on the Scottish government. In other words, parties couldn't continue to rack up these retail-politics offers in their manifestos, and then blame Westminster when it doesn't fund them.
Iain Macwhirter was speaking to Paddy Hannam.
To enquire about republishing spiked's content, a right to reply or to request a correction, please contact the managing editor, Viv Regan.