Neil Thin: cancelled for being anti-racist
An Edinburgh academic has been suspended after he criticised woke racial politics.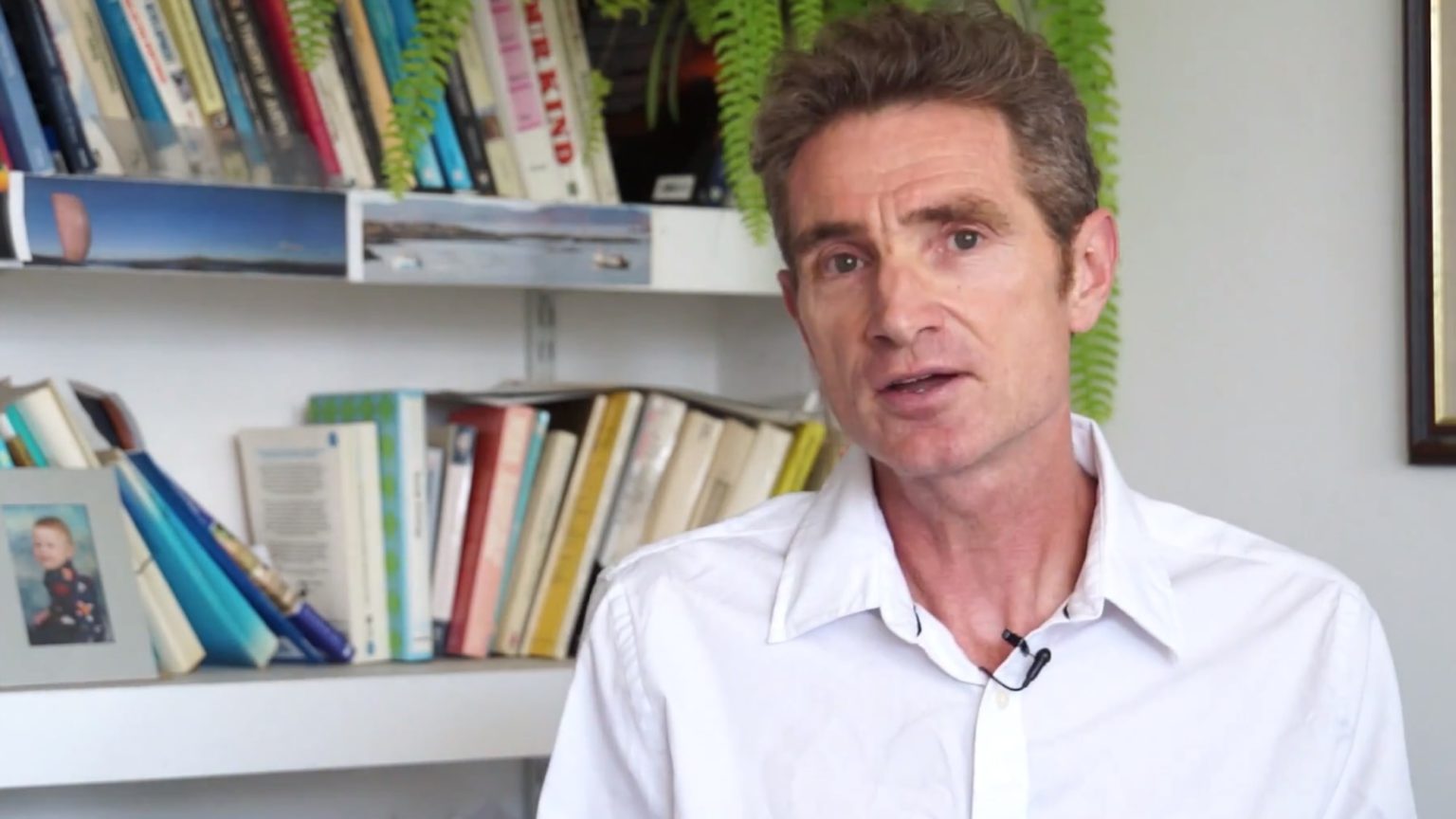 What do you call someone who opposes racially segregated spaces at university, who says he wants a 'socially harmonious, post-racial world', and who thinks the fashionable chatter about 'whiteness' is a block to the Martin Luther King vision we were all supposed to be moving towards? You call that person a 'racist', apparently – at least at Edinburgh University you do.
Dr Neil Thin, senior lecturer in social anthropology at Edinburgh, has been suspended pending an investigation after he made the above comments on social media and students complained to his department. The Times reports that Dr Lotte Hoek, Edinburgh's head of social anthropology, has assured students Thin will face action, and Thin has confirmed that he has been removed from all 'student-facing activities until the investigation is resolved'.
He apparently found himself in the cancellers' crosshairs after he joined some of his colleagues in publicly opposing the decision to rename the university's David Hume Tower. (Campaigners said the long-dead Enlightenment philosopher's somewhat 18th-century views on race made him unworthy of the honour.) Thin also criticised a campus event called 'Resisting Whiteness', which featured an area exclusively for ethnic minorities, something he said constituted 'segregation'.
This is one of those campus stories where you're left scratching your head, wondering if there's some really racist stuff you're missing. Where are the screenshots showing Thin praising Richard Spencer, dabbling in a bit of race science, or casually throwing around the n-word? There are none. Such is the lack of evidence against Thin that a Facebook post by a campus 'anti-racist' group highlights his Twitter bio, which ends with 'civilisation is for everyone'. This, the group says, is 'Exhibit A'.
What Thin is in the process of being cancelled for, then, is not being racist, but opposing woke identity politics, which he rightly argues is ugly, divisive and kind of racist. He also holds to that ignoble heresy that a university should be a place of free and open debate. As he put it in an open letter to staff, 'If you want to make progress as a scholar or to make valid contributions to human understanding, it is utterly crucial to remain open to changing your mind when confronted by evidence and counter-argument'. What a bigot, eh?
For this, a 34-year career at Edinburgh has been put on hold and an innocent academic's name has been dragged through the mud. 'This episode has taken a very serious toll on me', Thin said. 'My health has nosedived and I have barely slept in two weeks.' In a statement, the university says it supports free speech etc etc, while also urging students to complain if they have 'concerns about anyone's behaviour'. Who knows where this one will go. But whatever happens, the damage will probably already have been done – the tag of 'racist' is a hard one to shake.
We seem to have entered a new phase of the campus culture wars. Once upon a time, students, much more understandably, called for racist speech to be censored on campus. Then they started spuriously insisting that people who weren't racist, but maybe didn't like immigration or were otherwise a bit right-wing, were actually racist and so had to be silenced as well. Now you can be cancelled for opposing racism in a way identitarian students don't like.
What a mess our universities are in. Solidarity to Dr Thin.
Tom Slater is deputy editor at spiked. Follow him on Twitter: @Tom_Slater_
Picture by: YouTube / Edinburgh University.
To enquire about republishing spiked's content, a right to reply or to request a correction, please contact the managing editor, Viv Regan.