Amy Chua takes on cancel culture
Yale tried to humiliate Chua, but she wasn't having it.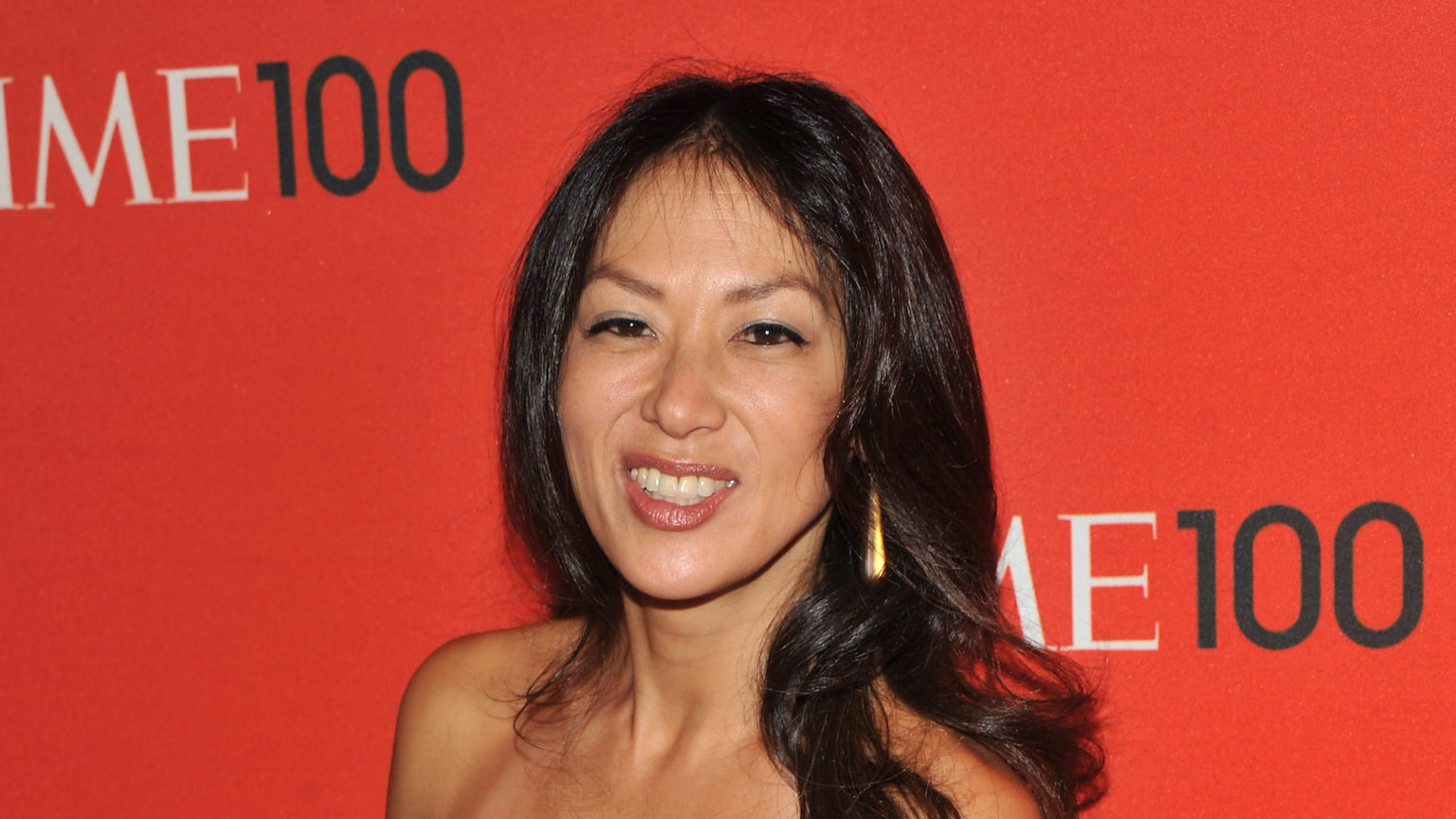 Following recent accusations by students, administrators of Yale Law School disciplined Professor Amy Chua for allegedly hosting dinner parties at her house. Unfortunately, this is another example of an unholy alliance of students and administrators teaming up to instill fear and punishment in pursuit of a puritanical and woke agenda.
That woke authoritarianism rules at Yale University is a broader problem for US law and society. Yale is home to the top-ranked law school in the US. The school boasts four of the nine current justices of the Supreme Court as alumni. It is instructing the country's future top lawyers, who will lead the most elite courts and law firms and set the tone for law in the US for years to come.
Amy Chua happens to be Yale Law School's most prominent and arguably most popular professor. Chua gained national attention with the publication in 2011 of her bestselling memoir Battle Hymn of the Tiger Mother, about raising her daughters in a firm, traditionally Chinese way. Her classes are over-subscribed, and she has won awards for her teaching. She is particularly known for being a mentor to students. As an indication of how highly regarded she is, dozens of current and former students sent some 60 pages of emails supporting her in response to the recent claims.
The Yale Daily News reported on Chua's treatment by the administration on 7 April, noting: 'Law professor Amy Chua will no longer be leading a first-year Small Group at Yale Law School next year after students raised allegations that she is still hosting private dinner parties at the home she shares with her husband, suspended law professor Jed Rubenfeld, despite having agreed in 2019 to cease all out-of-class-hours interactions with students.'
To unpack these allegations against Chua, some brief explanation is required. Chua's husband and fellow Yale professor, Jed Rubenfeld, was suspended from teaching for two years following accusations he sexually harassed students. In 2019, the dean of the law school, Heather Gerken, wrote a letter to Chua accusing her of 'drinking heavily with students and making inappropriate remarks about both students and faculty', which supposedly occurred at events attended by Rubenfeld. Gerken noted in the letter that Chua had agreed to stop drinking and socialising with students, which is the 'agreement' referred to by Yale Daily News.
Last month, however, Yale assigned Chua to lead a Small Group, which provides a group of 15 first-year law students the opportunity to get to know a professor, including over 'group dinners and events' (with each professor provided a $1,400 budget). In other words, Yale was asking Chua, as part of her duties as a mentor, to socialise with students. But, in response to the latest student allegations that Chua hosted 'dinner parties', Yale decided to punish Chua by removing her from a Small Group leader role.
The day after the Yale Daily News story broke, Chua published an open letter defending herself against the charges. There were no 'dinner parties', just meetings with a few students at her house, to counsel them on various personal issues. Chua didn't drink alcohol, nor was her husband present. It was very concerning, and a 'gross violation' of standards, that the Yale administration had disclosed confidential personal information about her to the students: first, about her 2019 agreement with the dean, and second, about her removal as a Small Group leader (which Chua only learned about via the newspaper report). Further, the administration has never given any explanation as to why she was disciplined in this way.
As a follow-up, the Chronicle of Higher Education spoke to three students who went to Chua's house, and they backed up her version, that she was providing personal advice. All denied drinking alcohol, although one admitted 'snacks were served'. It turns out the 'documented' allegations against Chua were based on 'second-hand and unconfirmed accounts of students being invited to dinner parties and drinking', leading the Chronicle to conclude that 'there's no solid evidence of bacchanalia at the Chua residence'.
Chua's strong, public self-defence seems to have taken the steam out of the attacks against her. It is outrageous for a university administration to promote and act on unsubstantiated and scurrilous personal attacks. Here we have the nation's leading law school discarding due process, transparency and basic fairness. And, as Chua notes, the administration's release of confidential information is 'quite possibly a violation of law'. What a lesson for America's future legal elites.
While these are serious violations of Chua's rights, I have to confess that my main reaction to the charges was: are you kidding me? Even if Chua happens to be guilty as charged, so what? Parties with alcohol – heaven forbid! Teachers and twentysomething (or older) students are meant to be adults. The most striking thing about the Chua episode is how immature it all is, a mash-up of Mean Girls and Salem.
What is largely unsaid, but nevertheless obvious, is that Chua is being attacked for her views and associations, not her personal conduct. For a start, nothing is worse on a university campus than an accusation of sexual harassment, and that is why, for some, Chua's greatest sin is her supposed 'enabling' of her husband, which 'undermines the bravery of the victims of sexual abuse'. On top of this, Chua has been vilified by the left for her support of Brett Kavanaugh's nomination to the Supreme Court (which was almost derailed by false claims of sexual abuse during his high-school years). In 2018, Chua wrote an op-ed in the Wall Street Journal, praising Kavanaugh as 'a mentor for young lawyers, particularly women' – unforgivable in the eyes of the woke.
Chua is a very confident woman 'of colour' (as they say). As evidenced by her five books, she displays independence of thought, not toeing any particular line. It is clear that her persona really gets under the skin of the woke, even more than a white male conservative would. But rather than take up her views directly, her opponents resort to scandalous personal attacks. This has got to stop.
This all reflects very poorly on Yale. Consider the broader messages that the administration is sending by disciplining Chua. Professors, if you dare to step out of the ideological consensus and students attack you personally, we will back the students up. And professors, don't dare meet with students, as it can be readily twisted to look morally corrupt. NYU professor Jonathan Haidt captured the absurdity of Yale's treatment of Chua in a tweet: '1819: Thomas Jefferson designs UVA in part to capture the magic of the dinners he had with his professors at William & Mary. 2021: @amychua is punished by @YaleLawSch for repeatedly holding dinner parties with students.'
It is impressive that Chua has fought back in the way she has. In addition to publishing her letter and gaining wider support, she has called for an investigation. Yale has erred in thinking it could get away with this. Chua rightly recognised that Yale's censure was meant to smear her personal reputation. By going on the offensive, Chua has shown others how to fight cancel culture. And so far, it looks like she is winning.
To enquire about republishing spiked's content, a right to reply or to request a correction, please contact the managing editor, Viv Regan.