The woke cultural revolution in our schools
Schools are encouraging children to call out 'problematic' language and behaviour.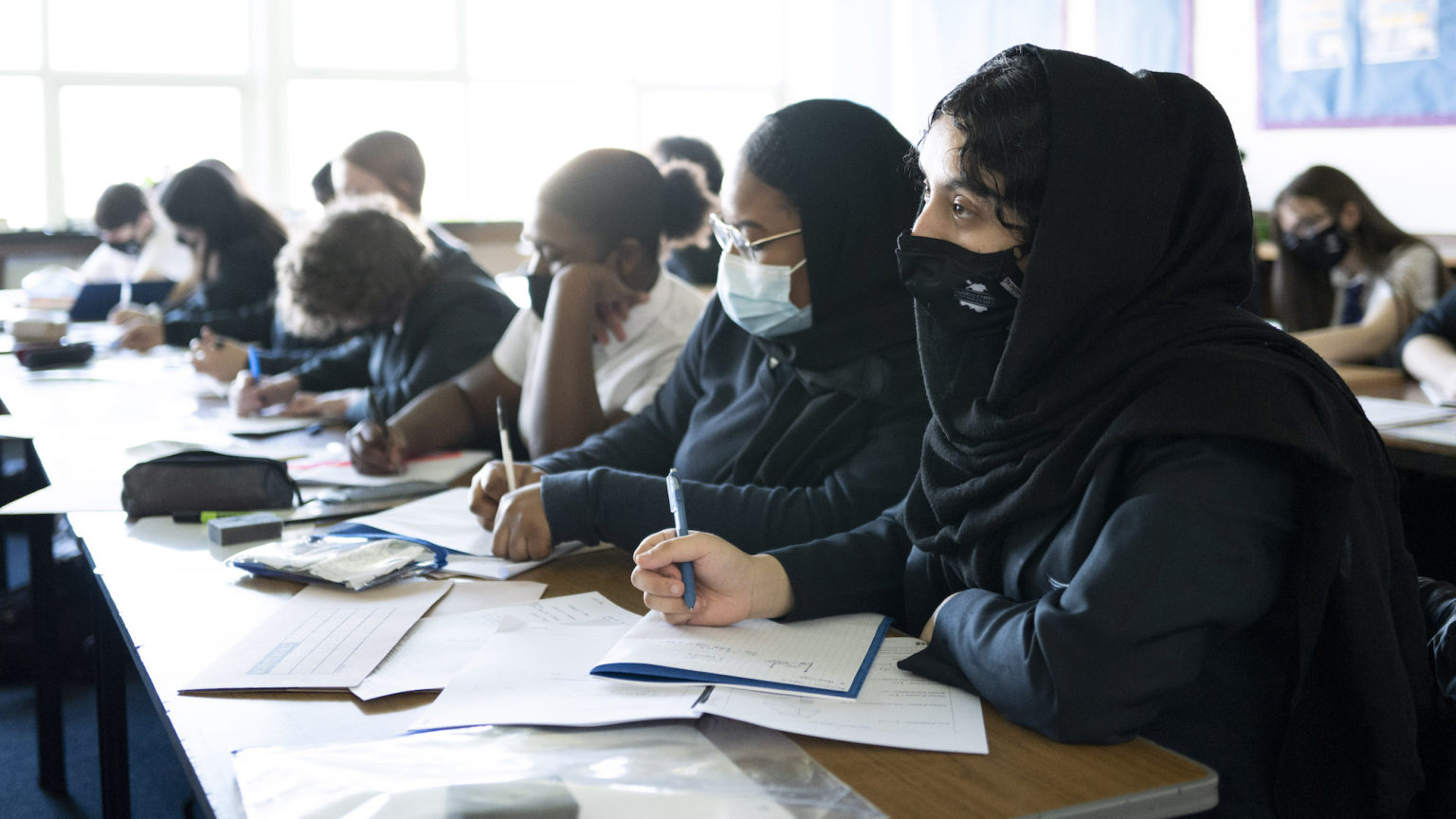 Woke emissaries in schools and universities have, perhaps unwittingly, imbibed some history. They seem intent on emulating Mao Zedong and are busy training today's children to play a role recognisable to teenagers in 1960s China. Mao saw in children a zealous ideological purity and a desire to please that could be exploited for his own ruthless ends; for this reason, he gave students a central role in his Cultural Revolution. And now it seems that some educators here in the UK are just as happy as Mao was to manipulate children in the pursuit of their own political goals.
At one Birmingham primary school, training begins in the nursery, when children are just three years old. Here, they become familiar with picture books that convey acceptable messages about the importance of gender equality, anti-racism and same-sex relationships. Their teachers use only a pre-approved vocabulary that outlaws words and phrases such as 'boys and girls' or 'let's go, guys', which are deemed dangerously cis-gendered or sexist.
Once they hit primary school, children are co-opted into policing their own classrooms and playgrounds. Should a teacher dare to mis-speak, pupils have been armed with brightly coloured posters to hold up in class, highlighting the particular speech crime that has been committed. In this way, they shame the teacher and compel an apology, as well as alerting fellow pupils to the incident, and winning praise for their knowledge and efforts.
The headteacher of Anderton Park Primary, a school that has previously been at the centre of parent protests over its teaching about gender identity and same-sex relationships, is proud of the programme she has implemented to get children challenging sexist language. Sarah Hewitt-Clarkson described to The Sunday Times how, as well as checking up on their teachers, children are encouraged to call out the sexist language they spot in reading books and worksheets, especially banned phrases such as 'man up' or 'boys don't cry' or claims that assertive girls are 'bossy'. Each week, the two children who pursue this task most enthusiastically are rewarded with a certificate.
Teaching children how to identify and call out ideologically incorrect language is also common in elite US private schools. The journalist Bari Weiss has written about 'woke weaning', the practice of 'grooming' children in woke thought and practice, particularly around race. Writing in City Journal, Weiss details how disillusioned parents are 'getting together to strategise how best to deal with schools that implement heavy-handed diversity programmes'. One parent tells Weiss, 'They are making my son feel like a racist because of the pigmentation of his skin'.
In many ways, what's happening at Anderton Park and the elite private schools Weiss covers is different only by degree from the vast majority of schools. Staff-training sessions promoting critical race theory are now commonplace, along with an expectation that teachers will continually review teaching materials and drop any content considered insufficiently inclusive or which reflects the language and values of a different era. History and English literature are often at the forefront of efforts to 'decolonise', but all teachers are expected to be vigilant for opportunities to promote diversity. Poster displays and assemblies are used to send messages around race, gender identity and sexuality. Schools have become thoroughly politicised institutions.
Much of this politicisation comes to schools directly from universities that turn out graduates and train the next cohort of teachers. A New York teacher describes to Weiss a more explicit link between schools and universities: 'The colleges want children – customers – that are going to be pre-aligned to certain ideologies that originally came out of those colleges. I call it woke-weaning. And that's the product schools like mine are offering.'
One problem with 'woke weaning' is that indoctrination is antithetical to education. Teachers should not be activists. Those using schools to promote woke ideas do so because appealing directly to children gives them a captive audience – one that is too young, powerless, inexperienced and lacking in knowledge to be able to challenge what they hear. But when schools impose political ideologies on pupils, they drive a wedge between children and their families. Indeed, the explicit goal of many environmental campaigns is to use children to re-educate their parents and manipulate them into behavioural change.
The upshot is that children are not taught to treat parents or teachers with respect but with suspicion; they do not see adults as a source of wisdom and experience but as outdated and problematic. At the same time, adults learn to be suspicious of children who have been taught to play the role of informer. The headteacher at Anderton Park recounts with delight the day 'the children ran into my office one playtime and said, "Miss, Miss, something terrible has happened… one of the supervisors has just taken a skipping rope off a boy and said boys don't skip". They were rightly absolutely horrified. It was brilliant that they ran in to tell me.' The playground supervisor had to attend a professional-conduct meeting and now no longer works at the school. One of the American parents interviewed by Weiss notes that this culture of calling out ideological transgressions also means that 'kids are scared of other kids'.
China's Cultural Revolution, and the prominent role played in it by young people, is now widely seen as a desperate effort by Mao to reassert his waning power in the Chinese Communist Party and in society more broadly. We can only hope that 'woke weaning' is a last grasp at influence from a cultural elite that knows its ideas hold little sway with the majority of adults.
Joanna Williams is a columnist at spiked and director of Cieo.
Picture by: Getty.
To enquire about republishing spiked's content, a right to reply or to request a correction, please contact the managing editor, Viv Regan.