No, Kwasi Kwarteng, we aren't all going to go vegan
The Tories have turned into the parliamentary wing of Extinction Rebellion.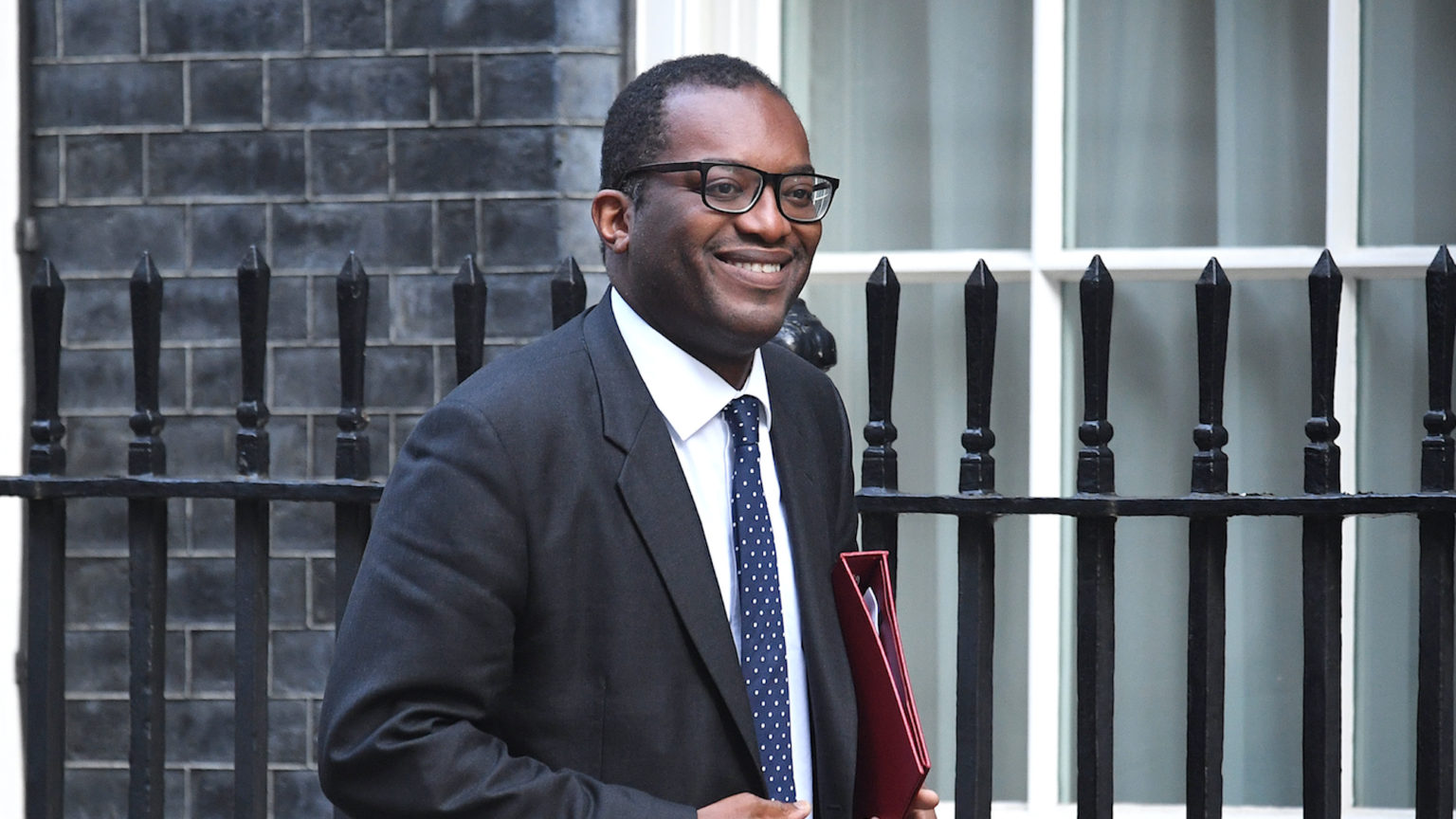 The government's devotion to its green agenda has hit ludicrous new heights.
Kwasi Kwarteng, secretary for business, energy and industrial strategy, now thinks that people going vegan could help the UK hit its targets for cutting carbon emissions.
Speaking to Times Radio earlier today, he said that achieving the government's emission targets for 2035 would throw up 'challenges in terms of people changing their lifestyle', but people are already adapting: 'The number of people who are vegans, who are reducing their meat intake, is going up all the time. I think that there is a lot of societal change that will actually help us and drive the progress.'
He also told Bloomberg TV that he might go vegan himself: 'I'm certainly reducing my meat consumption, not only for environmental reasons but also for health reasons… I'm eating a lot more fish than I ever did before and maybe I can move to a full vegan diet at some point.'
How nice for him. Most people, though, don't want to give up meat and animal products. And even fewer will appreciate the government passing judgement on their dining habits.
Even if we did all go vegan, it wouldn't achieve much in the grand scheme of things: Brits make up a small percentage of global meat consumption, and meat production makes up a small proportion of emissions anyway.
The government's absurd new target – to cut carbon emissions by over 75 per cent by 2035 – will require major sacrifices from the public. Kwarteng's comments confirm what we already knew: that our politicians don't care about our living standards or quality of life and have become obsessed by the sort of green lifestyle hectoring once confined to the fringes.
The Tories have turned into the parliamentary wing of Extinction Rebellion.
To enquire about republishing spiked's content, a right to reply or to request a correction, please contact the managing editor, Viv Regan.