A victory for the LGB Alliance
The group has been given charitable status, despite the outrage of trans activists. This feels like a turning point.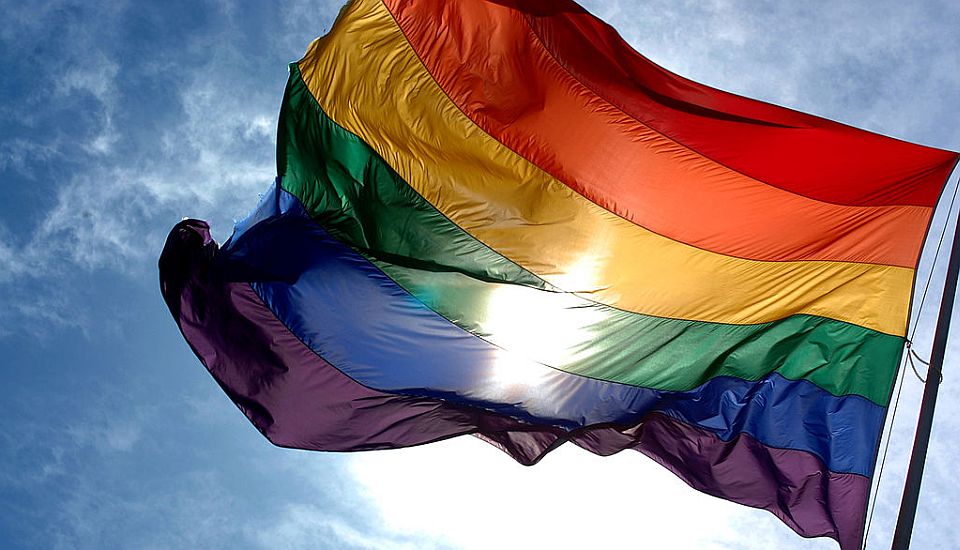 Yesterday, there was a collective stomping of feet and a whine of 'it's not fair' from transgender activists across the British Isles. This followed the granting of charitable status to the LGB Alliance, a group formed primarily to 'advance the interests of LGB people'. In anticipation of the backlash, the Charity Commission published a comprehensive, 4,000-word legal statement to back up its decision. It seems after years of getting their own way and crying 'transphobia' at the slightest challenge, trans activists were forced to acknowledge that people have the right to hold opinions of which they might disapprove.
The explanatory bumf from the Charity Commission did little to placate critics. Ryan John Butcher, editor of Pink News, tweeted 'the lgb alliance – widely regarded as a transphobic hate group, with links to anti-lgbt+ and anti-abortion groups, which refuses to denounce neo-nazi and homophobic supporters – has been awarded charity status by the charity commission'. The newly formed Northern Independence Party appealed to its core voters by tweeting: 'The so-called LGB Alliance is a hate group with no place in modern society. The decision taken today by the Charity Commission was the wrong one.' Writer Charlie Stross complained, 'This is an outrage. (Yes, I'm serious: LGB Alliance is a hate group fuelled by US Christian conservatives).'
These slurs, although persistent, are totally unsupported by the facts. The Charity Commission report was clear that the activities of the LGB Alliance 'are charitable and beneficial to the public' and that there is 'no evidence to support allegations of dishonesty or a sham'.
At this juncture I should admit I am not impartial. Unlike its detractors, I know most of the founders of the LGB Alliance, and can confirm that they are nice and accommodating people. Kate Harris is a liberal-minded lesbian who, alongside her career, has spent her life campaigning for equality. Far from being a 'neo-Nazi', Bev Jackson is a left-of-centre Jewish lesbian and 50 years ago was one of the key players in the formation of the UK Gay Liberation Front. Other key people include the black lesbian barrister Allison Bailey and gay filmmaker Malcolm Clark. The idea that they have links to the far right would be laughable were it not so offensive.
It seems in 2021, despite much apparent progress, the idea that a group might exist to advocate simply for lesbian, gay and bisexual people is unacceptable. Arguably, this is because the threat to the rights of same-sex-attracted people does not come from the state or even an intolerant public, but rather from a fringe of trans extremists who have the ear of the liberal media.
The current vogue for identity politics has opened up a new market for LGBT organisations. After the introduction of same-sex marriage in 2013, these groups were at risk of being legislated out of existence. Instead, they opted firstly to include people who identify as trans within their remit, and latterly 'asexuals', 'non-binaries' and so-called 'aromantics'. Bets are on as to whether the gluten intolerant or aesthetically challenged will be next to be included in the LGBTQWERTY acronym.
Homosexuality itself has been redefined by Stonewall to mean same 'gender' attraction. This is so as not to offend males who identify as lesbian and females who identify as gay men. Actual homosexuals are now routinely referred to as 'genital fetishists' by transgender activists. The new line is that some lesbians have penises. Those who are bisexual are under increasing pressure to refer to themselves as 'pansexual' so as to reflect the supposed multiplicity of 'gender identities', rather than the reality of two sexes. Despite purporting to be inclusive, those who act as gatekeepers for community events are quick to exclude wrong-thinkers lest they tarnish the brand.
The LGB Alliance has been repeatedly smeared without evidence by politicians and public figures. Last year, a declaration signed by Labour Party leadership candidates Lisa Nandy and Rebecca Long-Bailey, and deputy hopefuls Angela Rayner and Dawn Butler, described the LGB Alliance as a 'trans-exclusionist hate group'. John Nicolson MP told the head of Ofcom that the LGB Alliance ought not be platformed by the BBC. Other politicians, including Crispin Blunt, Jamie Stone and Kirsty Blackman, have all made statements denigrating the work and purpose of the LGB Alliance.
The granting of charitable status to the LGB Alliance threatens to derail the identity-politics gravy train. The Charity Commission did what a public body ought to – it investigated without ideological bias and made a transparent, evidence-based decision. A reckoning is coming, when hard questions will be asked of those who have silenced critics with shouts of 'transphobia'. It will be interesting to see over the coming days whether those who have repeated baseless falsehoods about LGB Alliance apologise or continue in their crusade against reality.
Jo Bartosch is a journalist campaigning for the rights of women and girls.
To enquire about republishing spiked's content, a right to reply or to request a correction, please contact the managing editor, Viv Regan.