Shirley Williams and the SDP that could have been
Had she led the party she left Labour to found, things might have been very different.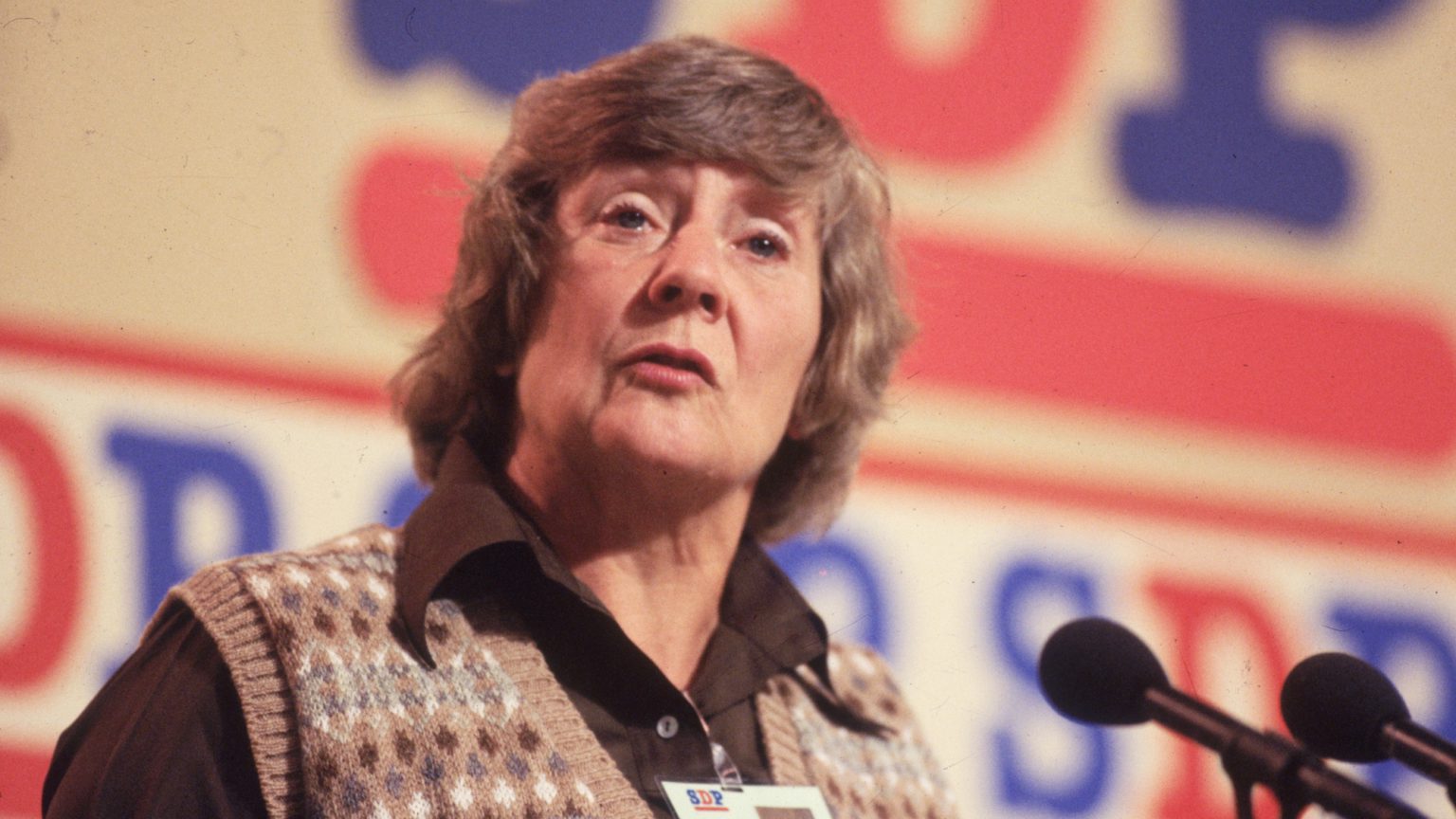 Shirley Williams, who has died at the age of 90, possessed in abundance the qualities required for a career in public life. A passionate and decent person, her major strengths lay in her ability to debate, communicate and connect with people. Few within today's Labour Party, which she left in 1981, have a comparable depth of talent or level of decency.
Williams' most significant period in government was as education secretary in Jim Callaghan's administration from 1976 to 1979, where as an enthusiast for comprehensive education she scrapped grammar schools throughout the country. She became the target of fierce criticism when it transpired that she had moved home to secure a place for her daughter at a prestigious selective school. The charitable explanation of this hypocrisy might be to explain it in terms of a clash between biology and political philosophy – as is so often the case, biology won.
Williams will be best remembered for being one of the SDP's founding 'Gang of Four', along with David Owen, Roy Jenkins and Bill Rodgers. Having decided to leave the Labour Party and seeking to realign British politics via the SDP, Williams nonetheless resisted calls for her to lead the new party.
Undoubtedly a more admired politician and better communicator than SDP leader Roy Jenkins, Williams was reluctant to take David Owen's advice for her to become leader, primarily because of potential press intrusion into her private life. A further complication for her potential leadership of the SDP was the fact that she lost her seat in 1979, a situation that wasn't remedied until she won the Crosby by-election for the SDP in late 1981.
Politics is full of counterfactuals and 'what-ifs', but the question of the SDP leadership is undoubtedly the biggest what-if of Williams' career. Her failure to pursue the leadership denied the party what was possibly its most potent voice in its nascent period – a General Election pitting Williams against Margaret Thatcher might have had a very different outcome for the new challenger party. In missing out on party leadership Williams perhaps proved a political truth, which is that reluctant leaders often make the best leaders, as Clement Attlee's premiership demonstrated.
After the failure of the SDP-Liberal Alliance to make a breakthrough for the second time at the 1987 General Election, Williams, along with Rodgers and Jenkins, joined with the Liberals to form the Liberal Democrats. Noting the considerable differences between liberalism and social democracy, David Owen rejected this venture and preserved the independence of the SDP.
Williams' time as a Liberal Democrat was not particularly eventful, although she led her party in the House of Lords from 2001 to 2004. Interestingly, Williams spoke against gay marriage, making the point on nomenclature rather than rights. Williams argued that equality did not mean sameness, reasoning which her first husband – the analytical philosopher Bernard Williams – would have been proud of.
How will Shirley Williams be remembered? For being arrested at the Grunwick picket line? Possibly. For abolishing grammar schools? Yes. For being a member of the SDP's Gang of Four? Certainly. I would suggest that she should be remembered as a talented member of a political class which recognised two important things.
First, economically, a sober reading of history will show that the Keynesian, economically left-leaning programme Williams advocated produced considerably better outcomes in terms of employment, growth and equality than the neoliberalism which replaced it.
Secondly, Williams also realised that Britain is not well-served or well-governed by the two-party duopoly. Correcting that problem is still unfinished business.
William Clouston is leader of the Social Democratic Party.
Picture by: Getty.
To enquire about republishing spiked's content, a right to reply or to request a correction, please contact the managing editor, Viv Regan.