Anti-racists' silence on the Uyghurs speaks volumes
British activists are all too willing to ignore the Chinese Communist Party's actions in Xinjiang.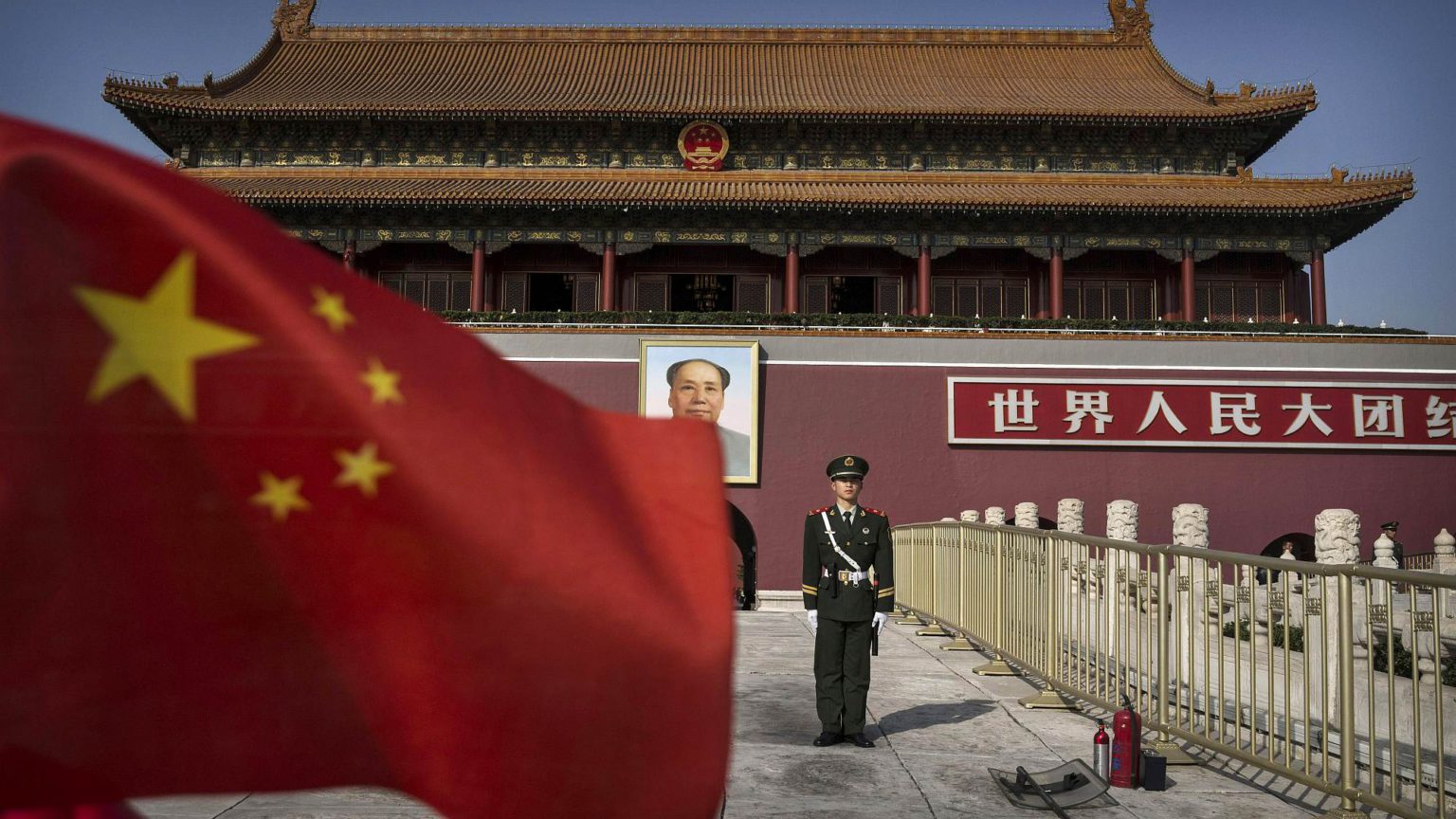 With the recent spike in anti-Asian hate crime, it should be a comfort for us anti-racists to see organisations standing up in defence of the dignity and civil rights of Asians in Britain and beyond. So, when I saw a Zoom event organised by the pleasant-sounding 'Society for Anglo-Chinese Understanding' (SACU), discussing how we can fight anti-Asian hate, I was keen to attend. What I was served, however, was a dish close to Chinese state propaganda.
Perhaps I should have been more cynical: SACU does trace its roots to the Communist Party-aligned 'Britain-China Friendship Association', only splintering off in 1965 due to disagreements over the Sino-Soviet Split. Its website even says the SACU has been 'dismissed by critics as being "uncritically Maoist"', without any attempt to rebut the accusation.
Still, given the roster of talking heads, I assumed we were in for a reasoned, well-evidenced discussion on Anglo-Asian race-relations. After all, in addition to SACU's chair, Zoë Reed, there were seven other panellists, including: City University lecturer Dr Diana Yeh; journalist Anna Chen; and Sabby Dhalu, a co-convenor of Stand Up to Racism (SUTR), joint secretary of Unite Against Fascism (UAF) and Labour Party member.
It did not take long for this event (which is currently available on YouTube) to go awry. After a 15-minute history of the caricature 'Fu Manchu', and a commendably inoffensive lecture on the context of British structural racism against Asians from Dr Yeh, Ms Chen began her speech. Perhaps I should have expected a woman whose blog is titled 'Madame Miaow' to be a touch eccentric, but I was not ready for the one-eyed invective. She claimed that the US is committing a 'pogrom' of Chinese people, conveniently ignoring the Chinese Communist Party's persecution of the Uyghurs; engaging in a 'neverending' series of wars, including those in Iraq and Yugoslavia, a list near the end of which China will probably end up; and that its social unity is predicated on hatred of the People's Republic.
Her thesis blamed Western capitalism 'entering a geriatric old age' for anti-China hatred. This, she said, had allowed the 'billionaire class' (unheard of in China, of course) to suck the wealth of the nation dry. China, meanwhile, had produced the country with 'the world's only positive GDP growth' (apart from 94 others, according to the IMF). She then went on to describe how 'Live long and prosper might well be the motto of modern China'. In a country with forced abortions and more executions than all other nations combined, this seemed unlikely.
It was, however, the Q&A session that exposed the SACU. 'How do you think Sinophobia has influenced Western commentary on the situation in Xinjiang?', went one question. Ms Chen was unrepentant. She denied there was any persecution of the Uyghurs and said that life expectancy was actually increasing in Xinjiang (ignoring the 60 per cent decline in fertility due to forced contraception and abortions). She also suggested the media are denying people a '360 degree view' of things.
Chen's response was troubling, but not surprising. Sabby Dhalu's answer bothered me more. In her speech, she had reminded us of the importance of unity in opposing all forms of racism, arguing that an attack on one racial community is an attack on all of us. So, what of the persecution of Uyghurs in Xinjiang? She sidestepped this question, declaring it essential to avoid 'difficult debates' of an international nature and focus only on racism at home, otherwise it might pit racial communities against each other.
Leaving aside her assumption that all Asian people would be offended by criticism of the CCP, it stunned me that a senior representative of both Unite Against Fascism and Stand Up To Racism, two of Britain's most prominent anti-racist organisations, seemed content to abandon the Uyghurs and oppose even discussion of the genocide. I wonder whether her call for avoiding 'difficult debates' includes Israel-Palestine? I doubt it.
Opposing anti-Asian racism is a noble goal, and something we should take more seriously. However, it should be possible to do so without wilfully ignoring the persecution of the Uyghurs and effectively propagandising for the CCP. SACU and its allies would do well to remember that.
Adam Bruton is a volunteer at the Foundation for Uyghur Freedom.
To enquire about republishing spiked's content, a right to reply or to request a correction, please contact the managing editor, Viv Regan.