Vaccine passports threaten theatre's future
Mandatory Covid checks for the theatre will prove discriminatory and impractical.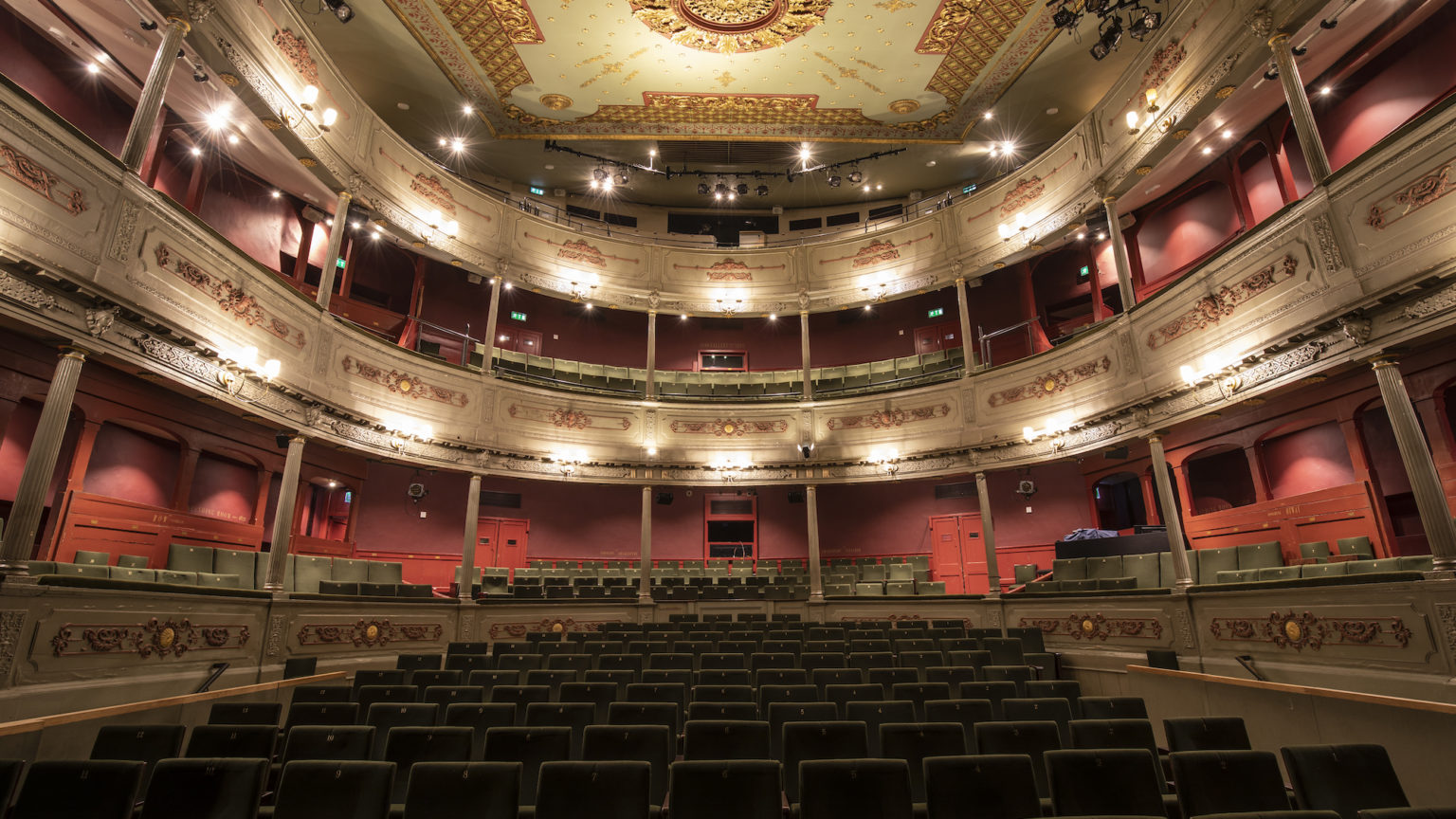 With newspapers reporting that pubs will be spared from the government's vaccine-passport scheme, it looks like theatres won't be so lucky. Some reports even suggest a vaccine scheme could be in place as soon as May, when arts venues are due to reopen.
Vaccine passports are, to put it bluntly, a terrible idea. Their use in any domestic setting will almost certainly be discriminatory, coercive and often downright impractical, too. And many of those problems will be particularly pronounced when it comes to theatres.
Take the discrimination point. It is no secret that the typical theatre audience is disproportionately older and whiter than the wider British public. Back in 2019, it wasn't uncommon to sit in a West End audience and not spot a single non-white face. As someone in his early 30s and partial to a weekend matinee, I often found myself as one of the youngest people in the audience.
Pre-Covid, this lack of diversity exposed a rift at the heart of the theatre world. At one end were the commercial powerhouses of the West End, whose approach – in as much as they had one – was largely to ignore the whole diversity thing and focus on selling tickets. At the other end were the not-for-profit theatres who made diversifying their audiences an organisational obsession.
Those theatres should be under no illusion as to who will end up excluded by vaccine passports: those very same younger, non-white audiences who – until the great shutdown – theatres were tripping over themselves trying to attract. All those diversity metrics which executives had compiled to impress their boards will end up being dialled back significantly.
What if the scheme really is brought in this May, when only a small number of under-35s will have been offered the vaccine? Are the same theatres that used to subsidise tickets for under-30s – sometimes down to as little as £5 – really going to accept laws that will add £140 (the price of a certificated PCR test) to the cost of a theatre ticket? All while older audiences face no such restrictions?
Let's not forget that the last time the government made PCR tests compulsory for an activity – demanding that anyone returning to the UK pay for two tests – the intent was actively to discourage people from doing that thing in the first place. Is it really fair to extend the same treatment to people who, after a year of lockdowns, just want to enjoy some culture?
There are also practical arguments against vaccine passports in theatres. The West End in particular has long relied on international visitors to buy top-price tickets in the stalls. Is the government seriously expecting that tourists (assuming, that is, it ever wants to have any in the first place) will have to apply for a vaccine passport before they can go to a musical?
As an industry, theatre has been treated appallingly by this government. After being kept closed for longer than pubs and restaurants in the first lockdown, many theatres invested heavily in making their venues 'Covid-safe', often going to quite extraordinary lengths to uphold social distancing. Did this stop the government forcibly closing theatres when London was shifted into tier three after the November lockdown? Absolutely not.
If the government proceeds with its vaccine-passport plans, it will heap yet more misery on an already beleaguered industry, forcing theatres to once again spend time and money on enforcing needless restrictions for no reward. Of course the best outcome would be to scrap vaccine passports entirely. But if we really must go down this road, can the government at least give theatres some discretion in how the scheme works?
One potential compromise, at least for the larger theatres, would be to have two sections of seating: one socially-distanced (open to anyone) and one at full capacity (open to anyone with 'Covid certification'). It would still be a pain in the neck, but at least it would ensure younger, poorer, non-white theatre-goers weren't effectively excluded from the arts. Smaller theatres, meanwhile, should be exempt entirely.
Of course, striking this kind of compromise would require a more active approach from theatre itself, an industry which (with some noble exceptions) has displayed alarming passivity when it comes to business-killing Covid restrictions. It's time for the rest of the arts world to follow the lead of the UK Cinema Association and set out its opposition to vaccine passports.
The introduction of any kind of mandatory Covid checks would be an unprecedented attack on access to culture, particularly for traditionally harder-to-reach communities, while cementing the supremacy of public health over the arts. If all those platitudes about diversity are to mean anything, theatres need to stand up and oppose this creeping authoritarianism right now. Let's say no to vaccine passports.
Robert Jackman is a writer and critic with the Spectator.
To enquire about republishing spiked's content, a right to reply or to request a correction, please contact the managing editor, Viv Regan.