Sadiq Khan has let down London
He has used the mayoralty as little more than a right-on PR exercise.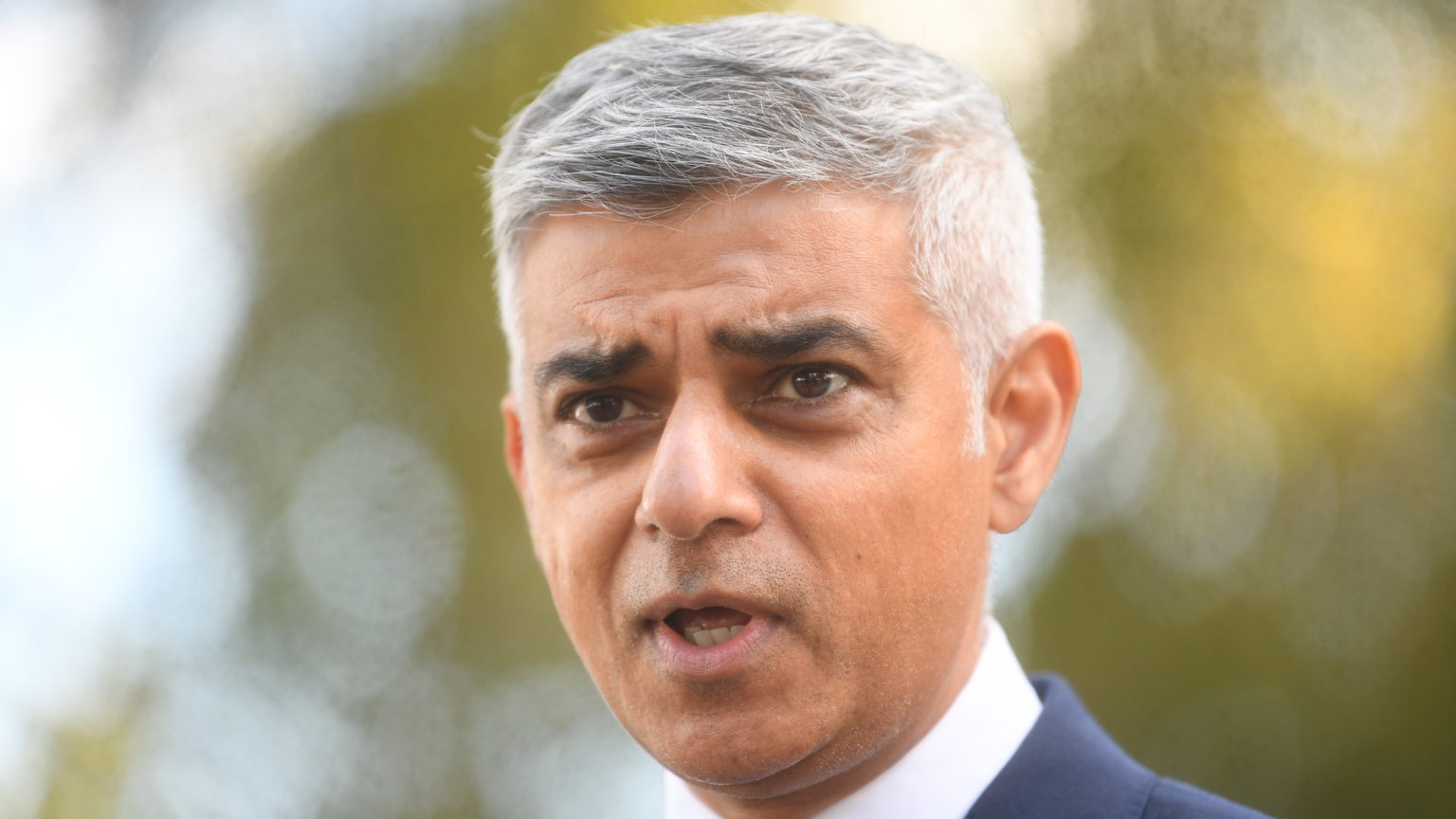 The London mayoral elections will take place in just over a month's time, with the current incumbent, Labour's Sadiq Khan, looking likely to be returned for a second term. Which is troubling, because Khan arguably now embodies the very worst of contemporary politics, combining an ability to achieve nothing of practical benefit with tireless, by-the-numbers woke posturing.
First, take his inability to achieve anything that might make Londoners' lives better. He called the 2016 mayoral election a 'referendum' on housing. Which was understandable given how pressing the housing crisis is in London, from its limited, old, decaying housing stock to its spiralling rents and ever-more prohibitive house prices. Yet for all Khan's 2016 grand talk of building 80,000 new homes per year, half of which would be 'affordable', the reality has fallen far short. House-building targets have been reduced during his tenure, and even then he has failed to meet them. Figures from City Hall show that far from building 40,000 new 'affordable' homes a year, just 60,000 have been, or are in the process of being, built during five years. Indeed, as of March last year, only 12,000 affordable homes have been completed since Khan became mayor.
His other flagship pledges made during that 'referendum' on housing have likewise remained unmet. Take his not-for-profit lettings agency, designed to 'promote longer-term, stable tenancies for responsible tenants and good landlords across London'. It has not been spoken of since April 2017, and is said to have been quietly shelved.
In fact, in all areas of mayoral policymaking, Khan's reign has been typified by a lot of huff and puff, with few positive results. In 2016, he promised to tackle crime in London, and make it a 'safe and secure place'. Yet over the past four-and-a-half years, crime rates have risen, with total crimes committed per 1,000 people increasing from 82 to 101. Most disturbing of all has been the rise in knife crime, which increased by more than a third in the year before lockdown. This problem has been particularly acute among young people, with 19 under-20s stabbed to death in the first two months of this year alone. It is now a serious social problem, and Khan has proved himself singularly incapable of understanding it, let alone tackling it.
Then there's Transport for London. Again, Khan talked big in 2016, promising that Londoners wouldn't have to pay a penny more for travel and the infrastructure would be upgraded. Five years on, fares have increased, vital infrastructure upgrades have been mothballed, and TfL persists in a state of suspended bankruptcy. What's more, thanks to his green-friendly ultra-low emission zone, Khan is making it increasingly difficult to drive in London, and has put many cabbies out of business.
One could go on and on. The list of pledges unfulfilled and plans shelved is a long one. Of course, the London mayor's defenders will say his hands are tied by central government – which they are, to an extent. So not everything can be laid at Khan's door, especially with a pandemic raging outside.
But in many ways what has made Khan's inability to improve the lives of Londoners more galling has been his determination to couple it with that other baleful affliction of modern politics: identitarian posturing and culture-war snark.
In his earlier New Labour-ish incarnation, Khan was never this irritating. But since his election victory, coming as it did just weeks before Britain voted to leave the EU, he has thrown himself into right-on posing, and culture-war hysterics.
This came to a head during the state visit of Donald Trump. Khan seized on this as a chance for a bit of moral grandstanding, condemning Trump on social media, supporting anti-Trump protesters on London's streets, and penning an article for the Guardian likening Trump, as the figurehead of today's 'global far-right movement', to the 'European dicatators of the 1930s and 1940s'. Then, having effectively called Trump Adolf Hitler, Khan acted aggrieved when Trump dismissed him as a 'stone-cold loser' and a midget.
Not content with demonising America's elected head of state, Khan has also been all too happy to indulge in Brexit-bashing, too. In September 2018, he came out in favour of the anti-democratic People's Vote, and finished the year off with a symbolic two-fingered salute to Brexit voters. How else to describe the decision to turn the London Eye, during BBC One's New Year's Eve broadcast, into a pyrotechnical image of the EU flag, and then tweet 'Tonight's spectacular #LondonNYE fireworks showed that whatever the outcome of Brexit – #LondonIsOpen'? This meant, by implication, that the rest of Brexit Britain was 'closed'. Not just to the EU, but also in mind. Khan was effectively saying that non-London UK was bigoted, backward and no doubt akin to the dictatorial regimes of the 1930s and 1940s.
This has been the theme of Khan's mayoralty. A willingness to strike a divisive, elitist pose, and stake his claim to being 'on the right of history'. It runs through his fascist-shaming of Trump and his attack on Brexit, and into his current embrace of the new racialism, in which there is no problem so serious that it can't be turned into an excuse to demonise white people. Even Covid – which, as Khan claimed in February this year, 'has exposed the institutional racism that still exists in our city'.
This, in short, is why he embodies the worst of modern politics. He has signally failed to achieve anything of material import, while achieving far too much of cultural import, dividing and demonising the public.
But then, perhaps that is how he sees the position of London mayor. Not as a practical role, but as a symbolic, PR role. That at least would explain why one of the few areas of London's governance in which investment has increased is that of his own mayoral office, and its PR department. Office spending increased 60 per cent from £3.8million in 2015/16 to £6million in 2019/20, while press-office costs rose from just over £700,000 in 2015/16 to nearly £1million for 2019/20.
It seems that Khan has opted to use the mayoralty to burnish his political image among Labour's increasingly middle-class, right-on constituency, rather than make a practical difference to Londoners' lives. The capital, and the nation, deserves better.
Tim Black is a spiked columnist. He will be speaking about the Frankfurt School and 'cultural Marxism', at the Academy Online III: The Use and Abuse of History – a free zoom event to be held this Saturday, 10 April. Find more details here.
Picture by: Getty.
To enquire about republishing spiked's content, a right to reply or to request a correction, please contact the managing editor, Viv Regan.