Owen Jones' hunt for broody lesbians
Why are lefty men so willing to talk about women as if we are broodmares?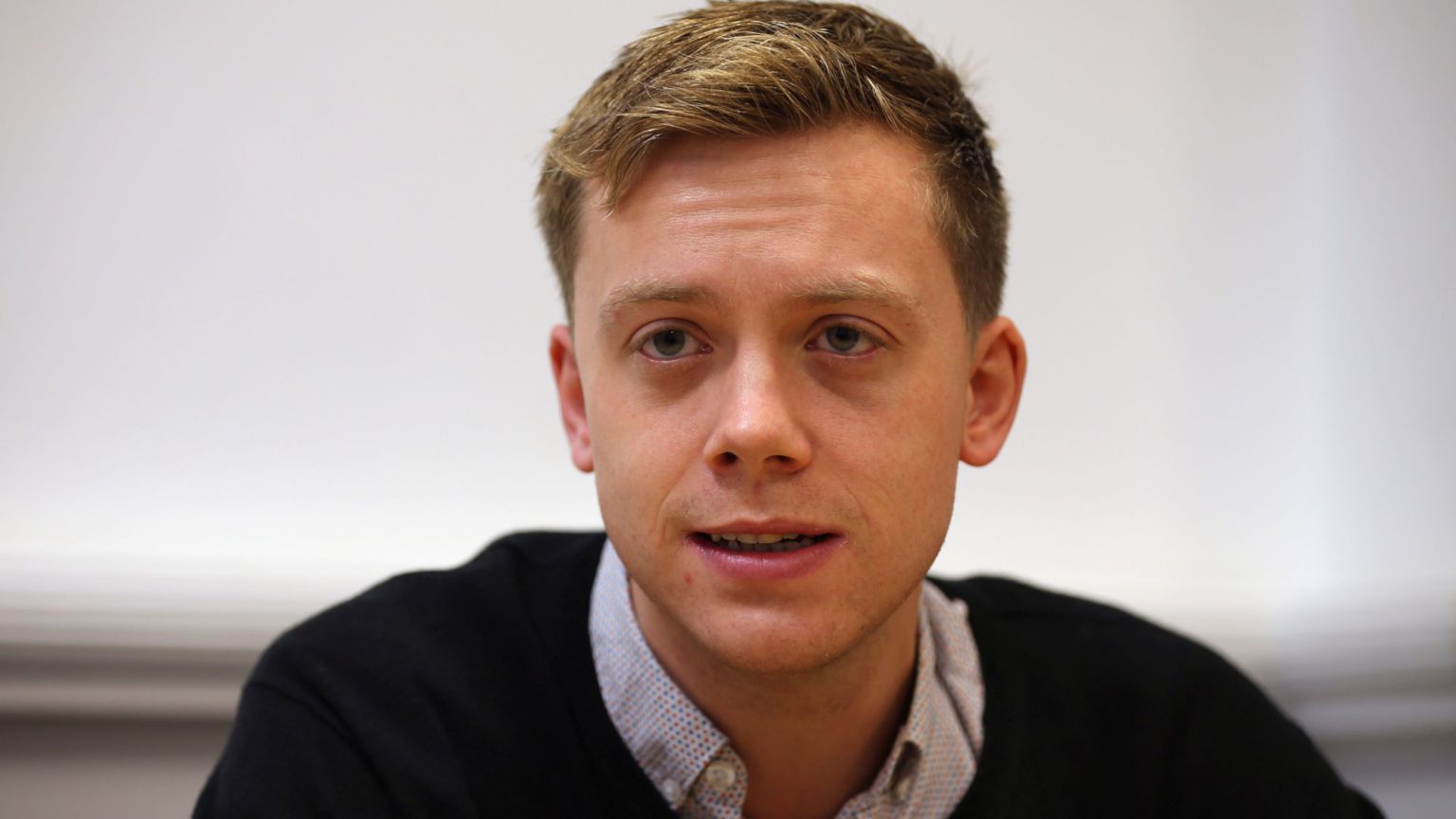 A piece of advice passed down by the women in my family is 'when it comes to men, only screw blue'. I like to share this widely, because, as a rule, less than enlightened views tend to lurk under the man bun or beard of every woke bro. Thankfully, I'm settled with my civil partner and cats, so this isn't something I need to consider anymore. But the point still stands: while those on the right might be more inclined to patronise and protect women, they are less likely to view women's bodies as commodities to be pimped out in surrogacy, pornography or prostitution.
To my mind, despite the lack of manbun or beard, Guardian journalist Owen Jones
exemplifies the woke bro. Much to my disappointment Jones has blocked me on Twitter – presumably this is so he can stay safe from any of my offensive opinions. Nonetheless, when on 1 April he tweeted that he was 'hunting for broody lesbian couples' the response was so explosive that even the legions of social-media users he has blocked saw screenshots of it.
Jones' tweet was in response to a friend of his, who is co-parenting with a lesbian couple, announcing joy in being a father. The conversation between the pair seemed to suggest that Jones, who is gay and wants children, ought to ejaculate into a pot and then find a woman who also wants children.
Jones is a proponent of the idea that 'trans women are women', and that, as such, some lesbians have penises. Given this, Twitter wits were quick to point out that he seemed to be able to distinguish between the sexes when he needed to make use of female biology. By neglecting to add the prefix 'cis' (ie, 'not trans') to the word lesbian, Jones arguably invalidated and dismissed the many lesbians with penises who may now be in mental anguish as a result of his thoughtless comments. Presumably a full and fawning apology will follow.
While families should and do come in all shapes and sizes, many liberals and, in particular, some prominent gay men, seem to believe they have a right to have their own biological children. In September 2020, Benjamin Cohen, CEO of Pink News, complained:
'In England, the NHS provides no support for gay male couples starting a family through surrogacy. In Scotland it does. So we have to do it privately, including blood and semen tests. All of our tests are invalid because of lockdown shutdown, so it means paying again… If we were straight, then we would be entitled to three cycles of IVF and all of the associated test costs would be covered by the NHS.'
Perhaps it is controversial, but to my mind no one is owed a baby by the state, regardless of his or her sexual orientation. Furthermore, the idea that women can be used like broodmares is a grotesque and dehumanising abuse in the name of 'equality.' As writer and bioethics consultant Gary Powell outlines in an essay for Lesbian and Gay News: 'So-called "fertility equality" comes at the cost of the rights and equality of women and children. Not only does surrogacy instrumentalise women and babies in a dehumanising way: it is also a physically dangerous process that can lead to serious illness, psychological trauma and death.'
That some lesbians might find his suggestion of 'hunting' for a suitable candidate to carry his child predatory, not to mention dehumanising, was not addressed by Jones. Instead, he opted to accuse his critics of transphobia and homophobia. Interestingly, this is the same tactic used by Benjamin Cohen, who tweeted in response to criticism of his intended 'surrogacy journey': 'When you crack open a transphobe, you find homophobes and anti-Semites too.'
Lesbian feminist journalist Julie Bindel noted that Jones' tweet was a reference to the practice of co-parenting rather than surrogacy, but argues that there was still an unpleasant undertone to his tweets. She said on Twitter:
'The issue here, in terms of OJ's sexism and hypocrisy, is that a) the blokes were talking about hunting down lesbians to have babies for them, or at least that is what I took from it, rather than having female friends that wished to enter an arrangement of mutual benefit, and b) that OJ knows fine well what a woman is and is not when the issue is about something he wants. This is the height of rank sexism, and what's more he knows it.'
Jones is the epitome of the enlightened, lefty bloke. He has penned such pieces as: 'To end the harm inflicted by aggressive masculinity men must embrace feminism – without stealing it.' And yet when feminists have asked him to listen, he cowers behind blocks on social media and accuses them of whichever 'phobia' or 'ism' takes his fancy. He will vociferously make pronouncements about human rights so long as they cost him nothing. As with so many other right-on lefty men, Jones defends politicians caught using pornography and critiques capitalism while staying notably tight-lipped on the trade in women's bodies.
We should recall the observation made by the radical feminist Andrea Dworkin in Right-Wing Women: 'The difference between left-wing and right-wing when it comes to women is only about where exactly on our necks their boots should be placed. To right-wing men, we are private property. To left-wing men, we are public property.'
I have never really understood the desire to have children; somewhat stereotypically I think cats are far superior. Unlike pink, mewling babies which might grow up to become whining Guardian journalists, aside from bringing in the odd dead rodent, cats are never disappointing.
Jo Bartosch is a journalist campaigning for the rights of women and girls.
To enquire about republishing spiked's content, a right to reply or to request a correction, please contact the managing editor, Viv Regan.