Why risk-aversion is bad for us
Refusing to accept some level of risk will make us poorer, unhappier and unhealthier.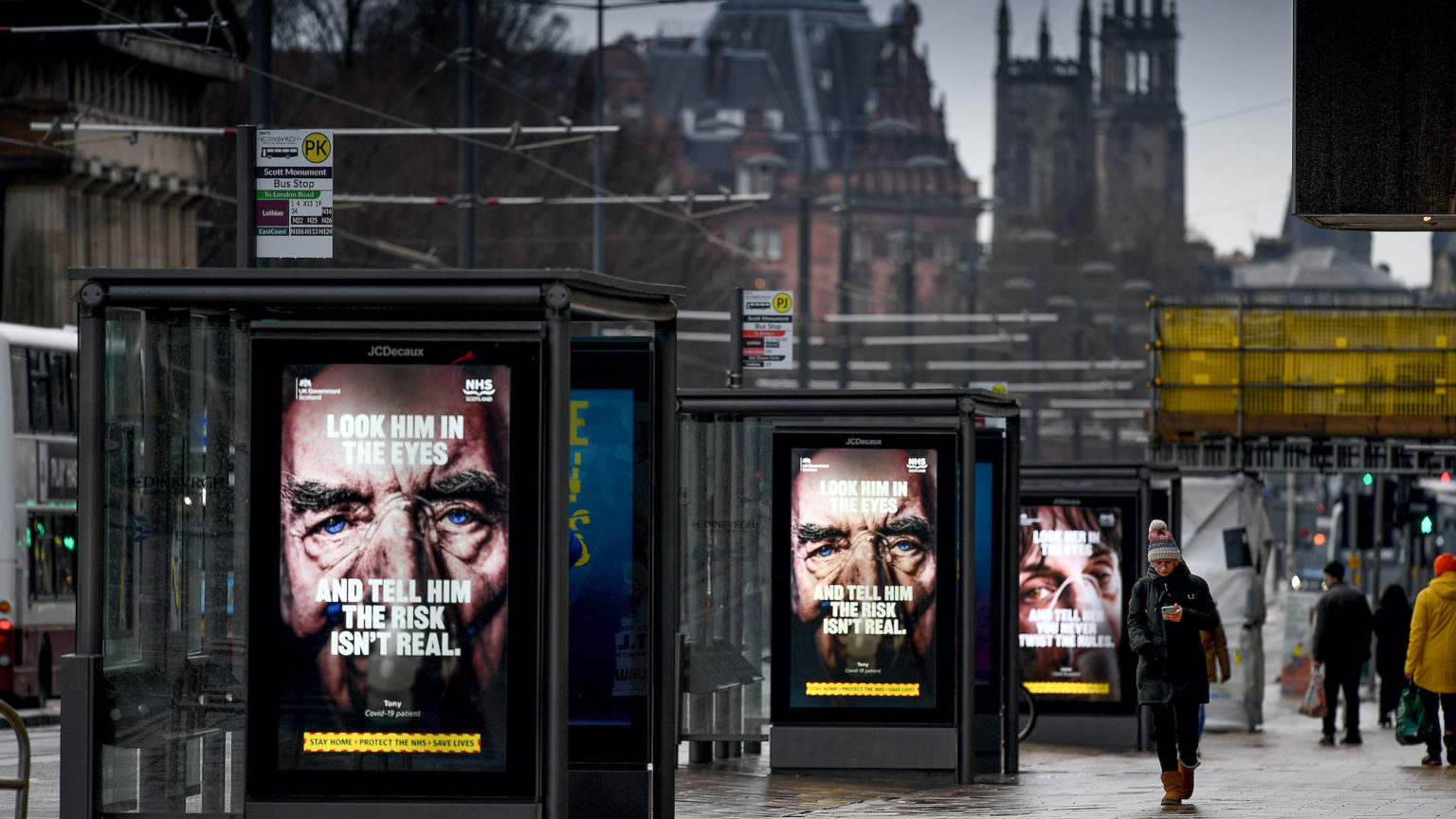 The days when we used to complain about 'health and safety gone mad' now seem like a golden age. Being warned that the contents of a coffee cup may be hot seems like a mild annoyance compared with the current restrictions on our lives.
The Health and Safety Executive has long had a perfectly serviceable approach to keeping us safe. Its aim is to reduce risk to a level that is 'as low as is reasonably practicable'. It says we must 'accept that risk from an activity can never be entirely eliminated unless the activity is stopped'.
But the government's response to Covid has entirely contradicted that principle. In his evidence to the Science and Technology Committee in March, Chris Whitty said that lifting lockdown restrictions could not be speeded up because 'You want to be absolutely confident it is safe'. Extreme risk-aversion is now built into policy.
An 'as low as is reasonably practicable' approach to risk would tell us that because granny has now been vaccinated, the chances of killing her by hugging her are tiny – so go ahead. Instead, ministers insist we must say no to any physical contact until all risk is eliminated. That is neither reasonable nor practicable.
It also ignores the dangers of this ultra-cautious approach. US hospitals, for example, became so focused on preventing falls among frail patients that they ended up with an 'epidemic of immobility', reports found in 2019. A policy of absolute safety led to people becoming bed-bound, because it was deemed too unsafe for them to get up. Their muscles wasted away and they were unable to walk independently again. That was much worse for their long-term health than the risk of falls.
And in inquiry after inquiry into recent terrorist attacks, the fire and ambulance services have been found wanting because their procedures insist on extreme risk-avoidance. Those attending major incidents are not permitted to exercise personal judgement about what risks to take – and so the fire crews at the Manchester Arena bombing took two hours to enter the scene. People wounded in the London Bridge attack were also left for hours because ambulance crews were told it was too risky to tend to them. The emergency services were following the Chris Whitty rule – they had to be 'absolutely confident' that it was safe, even if the delay meant people would die.
Throughout the pandemic, a refusal to accept some level of risk has led to excessive and illogical rules which have made things worse. The period of Covid self-isolation was initially set at 14 days, even though the chances of being infectious after seven days are tiny. It was belatedly reduced to 10 days, but that's still longer than in countries like France. This excessive caution probably ended up increasing risk, as more people would likely have complied if the isolation time was shorter.
What is particularly galling is that this policy of absolute safety has actually been set aside when it has suited the scientists and politicians. Moving to a three-month gap between vaccination doses had clear risks. At the time that the decision was made, no one could be entirely confident it was safe. However, the medical officers decided that risk was worthwhile, given the benefits that would ensue from the new approach. This was a perfectly defensible position. So why can't we take the same view towards lifting lockdown?
This culture – predicated on the idea that the government should prevent us from doing anything it cannot be absolutely confident is safe – will have very serious implications for future policy. Construction sites, oil rigs and factories are all environments which present risks – risks which the Health and Safety Executive tries to keep as minimal as possible. But that approach seems unacceptable in this new world.
There will, no doubt, be pressure to ban any activity that could land us in hospital. Football and rugby cause many injuries every year. Climbing, cycling and horseriding, not to mention drinking and overeating, are all risky activities that place pressure on health services. Will they be curtailed, too?
The commitment to absolute safety will be extremely bad for all of us. As the writer Greg Lukianoff and the psychologist Jonathan Haidt argue in The Coddling of the American Mind, 'human beings need physical and mental challenges and stressors or we deteriorate'. If the government claims to be able to stop bad things happening and instead make life a safe space, we will not be able to cope when things inevitably turn nasty.
No doubt, 'stay safe' will soon stop being simply an annoying email sign-off, becoming instead a legal requirement. The risk-averse will inherit the post-pandemic world and we will be poorer, unhappier and unhealthier for it.
Fiona Bulmer is a freelance writer.
To enquire about republishing spiked's content, a right to reply or to request a correction, please contact the managing editor, Viv Regan.