In praise of Tony Sewell
The identitarian bigots smearing him as a racist ignore how much he has done for minority Britons.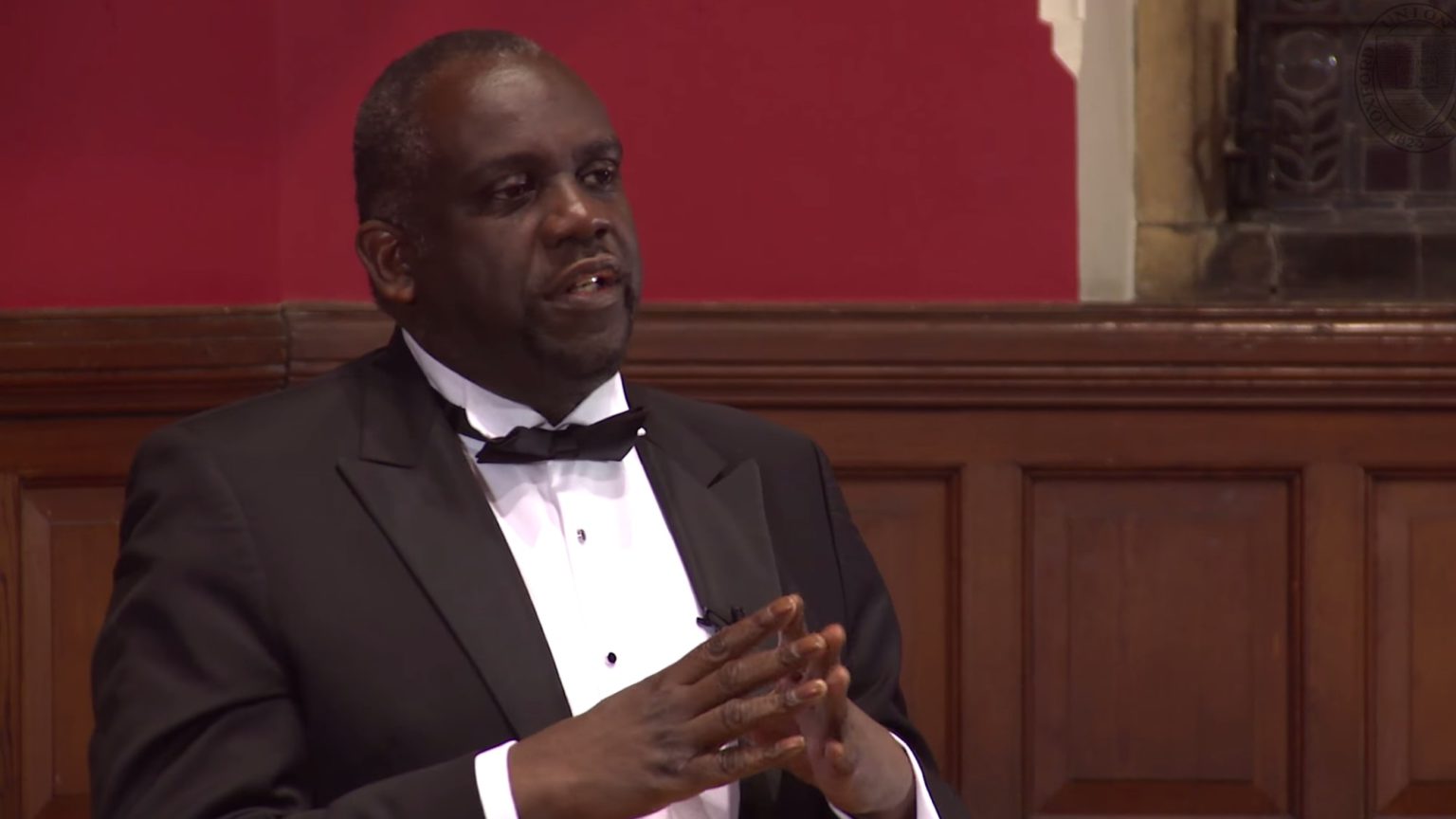 The government's new report on race and ethnic disparities, led by Dr Tony Sewell, is a landmark piece of research. After reviewing the evidence, it concluded that factors such as family dynamics, community culture, geography and social class are more influential than the existence of racism when it comes to shaping life chances in modern-day Britain. While advancing the view that racism remains a 'real force in the UK', it – correctly – states that Britain has made considerable progress over the past 50 years when it comes to race relations. The report's authors make the key point that they 'no longer see a Britain where the system is deliberately rigged against ethnic minorities'.
The response has been unhinged. Even before its publication, lawyer and political activist Dr Shola Mos-Shogbamimu – one of the most toxic voices in Britain's race-relations debate – branded Sewell a 'token Black man', who is responsible for 'gaslighting' the entire nation through 'a white-supremacist lie'. University of Cambridge academic and race-baiting supremo Professor Priyamvada Gopal questioned Sewell's qualifications for undertaking the research. After conceding that Sewell did in fact have a research doctorate, Gopal said that even Joseph Goebbels – the Propaganda Reich Minister of Nazi Germany – had a PhD.
An assortment of left-wing identitarian bigots on social media have hurled racially motivated abuse at Sewell – calling him a 'coon', 'coconut', 'race traitor' and 'house negro'. I am no stranger to this type of identitarian abuse – but even I have been taken aback by the tsunami of racial abuse from the supposedly 'anti-racist' left.
So, who is Dr Sewell, and what motivates him? Born in Brixton in 1959 to Jamaican parents, much of Sewell's adolescence was spent in church-led youth activities in and around Sydenham. In his later years, he delivered a highly impactful PhD thesis on 'black masculinities and schooling' that led to several key publications. He has helped to transform education in Hackney. And he eventually founded the ground-breaking charity Generating Genius.
Generating Genius has been successful in providing disadvantaged young people a route to some of the UK's top universities. Through the charity's activities, Sewell has worked tirelessly to ensure that talented ethnic-minority students are well-positioned to excel in careers in the science and technology sectors. These do not strike me as the actions of a man who is sustaining the imagined structures of 'white supremacy' in British society.
Sewell certainly has a proven track record when it comes to challenging metropolitan sensibilities over issues affecting Britain's racial and ethnic minorities. He has never hesitated to highlight the 'fatherlessness epidemic' which has badly afflicted black British communities. In a piece for the Spectator in January 2019 he bluntly said: 'There is a culture among some black men of producing children without taking responsibility.'
Sewell makes a fair point – while only six per cent of Indian-origin dependants live in lone-parent households, this rises to 43 per cent and 63 per cent respectively for their black peers of African and Caribbean heritage. (One good reason among many that the new government report blows the crudely homogenising 'BAME' acronym into smithereens.) Crucially, Sewell has cited this anti-responsibility culture, fuelled by the disproportionately high rate of absent black fathers, as a serious driver of knife crime in urban England. Sewell is a man who is unafraid to say the politically incorrect 'unsayables'.
The reality is that this country owes a great deal to the likes of Dr Tony Sewell. Time and again, he is willing to put his neck on the line by shedding light on uncomfortable truths. He is sticking his head above the parapet for the greater common good. He has encouraged many to exercise personal responsibility and individual initiative in order to overcome adversity and progress in life. And in doing so, he has been accused of being an establishment 'sell-out' and betraying the 'racial-justice' cause, by identitarian grievance-mongers who would like to keep all non-white people locked in a perpetual condition of miserable victimhood.
Sewell is ultimately 'guilty' of being a high-achieving black British man who does not hesitate to call out the deeply regressive elements of the left's tribal racial identity politics. While this makes him a pariah among those who are financially and emotionally invested in the identitarian industrial complex, he is appreciated by those who are genuinely interested in the facts on the ground, and how this information can be used to design more effective social policies for modern-day Britain.
For that, I offer my personal thanks to Dr Tony Sewell. A decent-hearted communitarian who has utilised his expert knowledge and astonishing work ethic for the greater good. He is the best of Britain.
Dr Rakib Ehsan is a spiked columnist and an independent analyst in British ethnic-minority social behaviour and political attitudes.
Picture by: YouTube.
To enquire about republishing spiked's content, a right to reply or to request a correction, please contact the managing editor, Viv Regan.