Please, Britain, keep James O'Brien away from us
We in Ireland have enough sanctimonious spivs of our own without importing any of yours.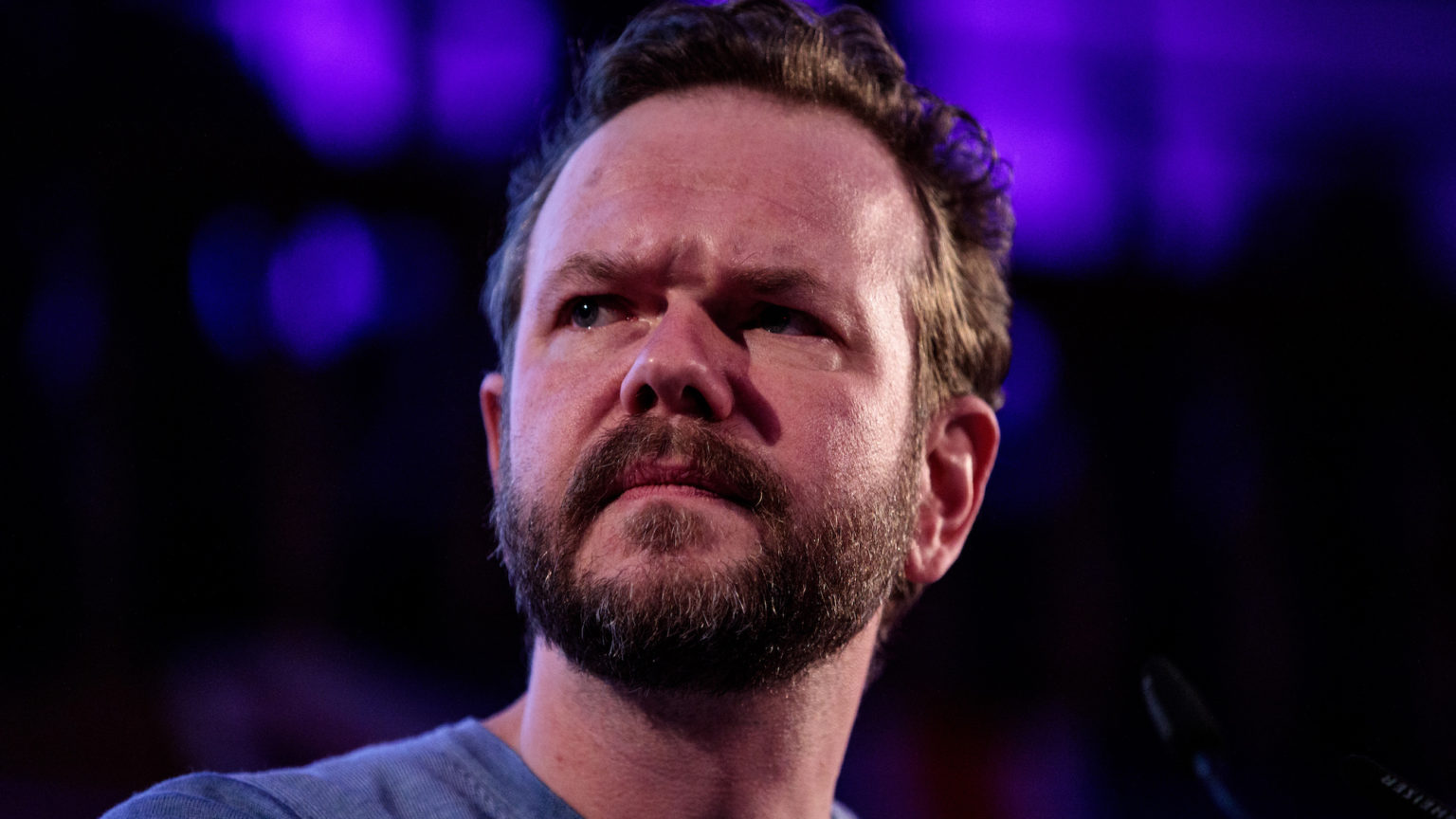 A polite request from Ireland to our dear friends in the UK – can you keep James O'Brien away from us?
The LBC broadcaster, who manages the quite remarkable feat of being jaw-droppingly bonkers and extremely boring at the same time (and they say men can't multitask!), slithered on to Irish radio station Newstalk FM on Monday to tell us gullible Paddies some home truths.
Discussing the one-year anniversary of the lockdown which has blighted all of us, he appeared on afternoon drivetime show The Hard Shoulder, and explained to host Kieran Cuddihy the reasons for all our current problems. Apparently, it's stupidity and libertarianism and, bizarrely, the concept of 'classical liberalism'.
Those of us on this side of the Irish Sea who pay attention to the British media are all too aware of O'Brien's weird brand of dismissive smuggery, but he elevated that to a masterclass during his appearance as he sneered and whined his way through a rather untypically obsequious interview with Cuddihy.
Apparently, opposition to the restrictive rules of the lockdown is down to the beasts unleashed by Brexit which 'defied trust in science, trust in evidence, trust in expertise, trust in economics, trust in anything that could be loosely described as knowledge or intelligence… invigorated and inflated by that success they have moved on to their next attempt to deny reality'.
But wait, there's more!
Warming to his theme, O'Brien fulminated against people who, according to the great sage, 'aren't quite bright enough to realise how unintelligent they' and so 'come up with ideas like libertarianism or they buy into notions like classical liberalism'.
Indeed, the only reason why people are opposed to lockdown is to 'protect wealth and capital', property portfolios and share prices.
Well, I know many people who work in bars, clubs and restaurants who have been out of work for the past year. But I doubt any of them have share portfolios. They're just working stiffs who want to get back to earning a decent wage rather than relying on paltry government handouts.
Here in Ireland, despite the past 12 months of panic about the current pandemic, Brexit has been the issue that has sucked all the oxygen out of the room.
That's perfectly understandable.
Both the Republic and the Six Counties are the two territories most exposed to risk following the 2016 vote.
The reason why O'Brien was given such an easy ride is an obvious one – we have managed to convince ourselves that all of the 17.4million Brits who voted to leave are thick, racist and xenophobic. As far as most of the Irish media is concerned, they're the worst examples of gammon.
Yet, in a curiously Irish example of cognitive dissonance, Sinn Fein has managed to rise from near electoral oblivion to become the largest opposition party in the state.
Their goal, as we all know, is getting rid of the UK from Northern Ireland and reclaiming the 'fourth green field'.
So, in other words, independence for us is a noble goal, while the UK vote for independence from the EU is an act of bigoted racism. To paraphrase Brendan O'Neill from a recent piece in spiked – independence for me, but not for thee.
No British commentator ever went poor by telling the Irish people how rotten the English are (yes, Roy Greenslade, we're looking at you), but what was so remarkable about O'Brien's appearance the other day was his absolute denial of the fact that people on the other side of the political fence may, actually, have a point.
This obdurate refusal was best illustrated by his denunciation of the Conservative Party's handling of Covid and the desire for smaller government.
Yet again, this simply flies in the face of the facts.
After all, as we have belatedly come to realise in Ireland, our unelected masters in the EU have made an absolute bags of the vaccine rollout. In fact, the catastrophe they have caused may yet see the first real signs of Irish resistance to the EU project.
But to the likes of O'Brien and his fellow travellers in the Irish media, none of this matters a jot. Anyone who disagrees with them, and recognises that the EU is a vast, inefficient and morally corrupt organisation that exists primarily to look after the interests of France and Germany at the expense of smaller states such as ours, is obviously an ignorant bigot.
The tensions caused by Brexit have placed relations between the republic and the UK at their lowest for years.
So, in the spirit of friendly neighbourliness, maybe Boris Johnson could do those of us on this side of the Irish Sea a solid and promise to keep O'Brien locked in his cage in LBC?
You lot may not want him – but we certainly don't need him.
To be honest, we have enough sanctimonious spivs of our own without importing any of yours.
Having said that, if you fancy throwing a few spare vaccines our way, we'd be mighty grateful…
Ian O'Doherty is a columnist for the Irish Independent.
To enquire about republishing spiked's content, a right to reply or to request a correction, please contact the managing editor, Viv Regan.