GLAAD's rainbow-coloured blacklist
Journalist Jesse Singal was smeared as a transphobe as part of a McCarthyite 'accountability' project.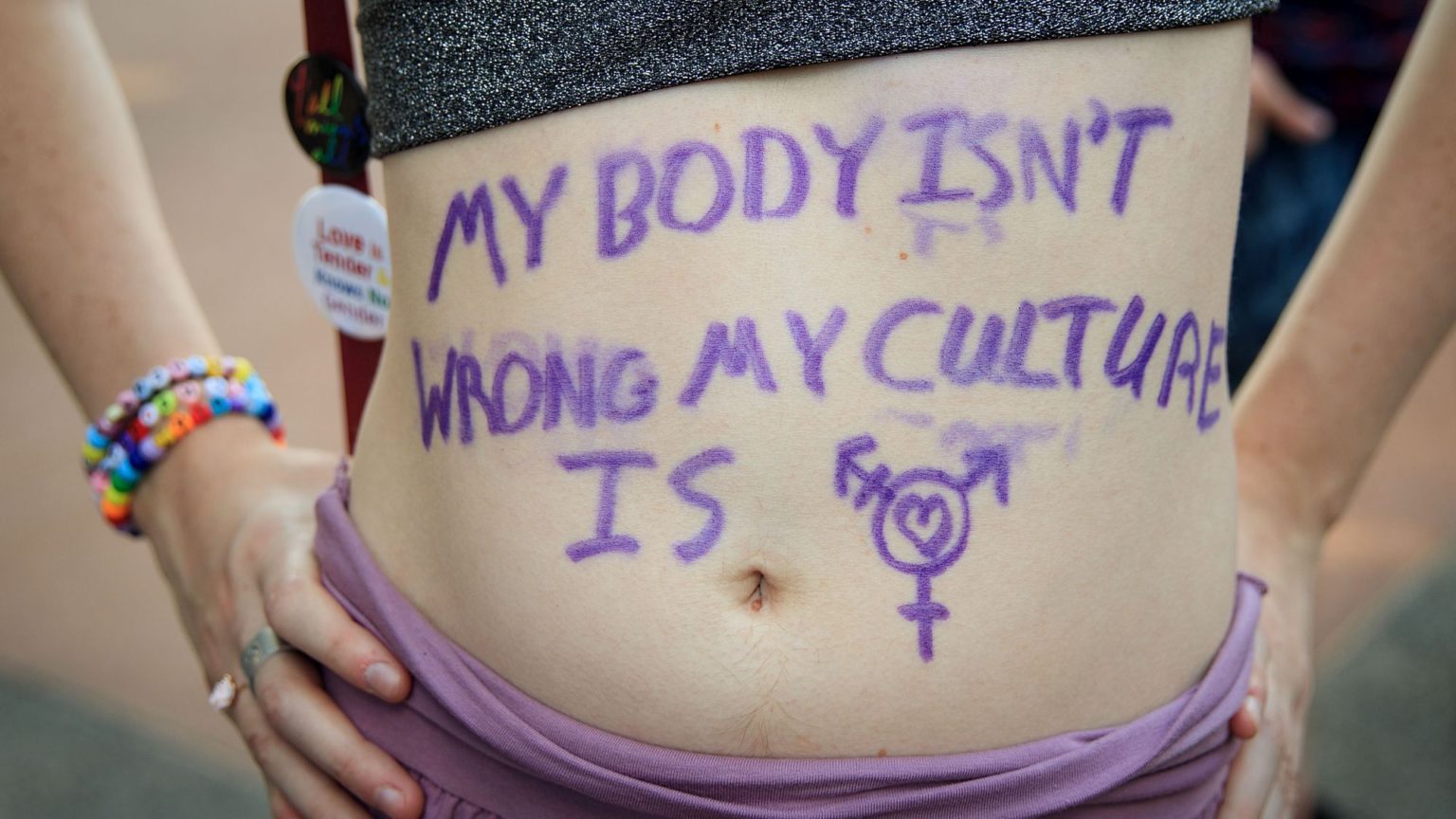 Remember the Phelps family and the Westboro Baptist Church? Popularly branded 'America's most hated family', the Phelps family used to picket the funerals of US soldiers, holding homemade banners with the slogan 'God Hates Fags'. So strong was their blind faith that they were doing God's work that they had little idea that, to the outside world, their tactics marked them out as hateful, if faintly laughable, extremists. GLAAD, the US's leading LGBT organisation, ought to represent everything Westboro Baptist Church claims to stand against, and yet it would be tough to slip a page of the good book between them in terms of dogmatism and intolerance.
GLAAD describes its mission as 'Leading the conversation. Shaping the media narrative. Changing the culture.' With huge influence on the global stage, GLAAD sets the standards on language around LGBT issues, producing media style guides for journalists, rolling out training and coordinating public-relations activities to increase 'LGBT acceptance' around the world.
GLAAD boasts of engineering social change through 'correcting problematic coverage' and educating grassroots groups, somewhat like the missionaries of days gone by. In the past year, GLAAD has worked in partnership with Tinder, X-Box, Netflix and Nickelodeon as part of a project 'reshaping the way Americans view transgender and gender non-conforming people'. GLAAD also claims to have been instrumental in pressuring President Jair Bolsonaro of Brazil to cancel his trip to New York.
Its most recent venture, the GLAAD Accountability Project (GAP), is not dissimilar in tone to an edict handed down by a medieval pope. GAP is a 'continually updated collection' listing 'anti-LGBTQ words and actions from politicians, commentators, organisation heads, journalists and other public figures who are often quoted in mainstream media about LGBTQ issues'. This is all intended to 'help all Americans evaluate whether to vote for them, or quote them, or support their point of view'. GLAAD is apparently the arbiter of what is deemed 'anti-LGBTQ'. The question of who GLAAD is accountable to remains a moot point.
When GLAAD's McCarthyite blacklist of the problematic was published, several journalists and authors named on it expressed their displeasure. One was US journalist Jesse Singal, whose crimes include: stating that trauma can exacerbate gender dysphoria; a minor error when reporting on a study (which he sought to correct); and explaining that some parents believe social media has a role in their children's trans identities.
By UK standards, Singal is a bit wet. He's a nice guy who ticks all the boxes a liberal journalist ought to; he just happens to politely question some aspects of trans ideology. Singal is reportedly now considering legal action against GLAAD. Interestingly, its GAP now only shows two names, Mike Pence and Donald Trump, though the website promises, 'No entries are being removed from the project, but additional profiles will be added and an official launch will happen soon'.
As with all the big beasts of the LGBT Plc world, GLAAD is increasingly concerned with those who identify as trans. Its slickly produced 2020 report mentions 'transgender' 30 times, 'bisexual' nine times, 'gay' eight times, and 'lesbian' just twice. It seems teaching people to be their 'true authentic selves' by injecting hormones and lopping off body parts is just sexier than increasing acceptance of those who are same-sex attracted.
GLAAD seems to be benefiting from an uptick in interest in these issues. Its treasurer notes in its most recent report: 'GLAAD's robust financial performance over the past few years has been extraordinary. This has allowed us to transform the landscape, confidently marching into the new decade, by achieving our mission of accelerated acceptance of the LGBTQ community.' It is hard to think of any other 'civil rights' movement that has been quite so well funded and supported by the establishment.
That GLAAD is unaware of the optics of creating an official list of the damned is telling. Like the Westboro Baptist Church, its absolute and unchecked conviction has made it impervious to the views of the outside world. But with funding from large corporations in the US — from Coca-Cola to Google, from IBM to Netflix — GLAAD doesn't have to care. Unabashed by criticism and undaunted by possible legal challenges, GLAAD seems set to continue in its mission to preach the good word, and shame the unbelievers.
Jo Bartosch is a journalist campaigning for the rights of women and girls.
To enquire about republishing spiked's content, a right to reply or to request a correction, please contact the managing editor, Viv Regan.