No, Charlie Hebdo is not racist
It's an equal-opportunities blasphemer. Long may it continue to offend.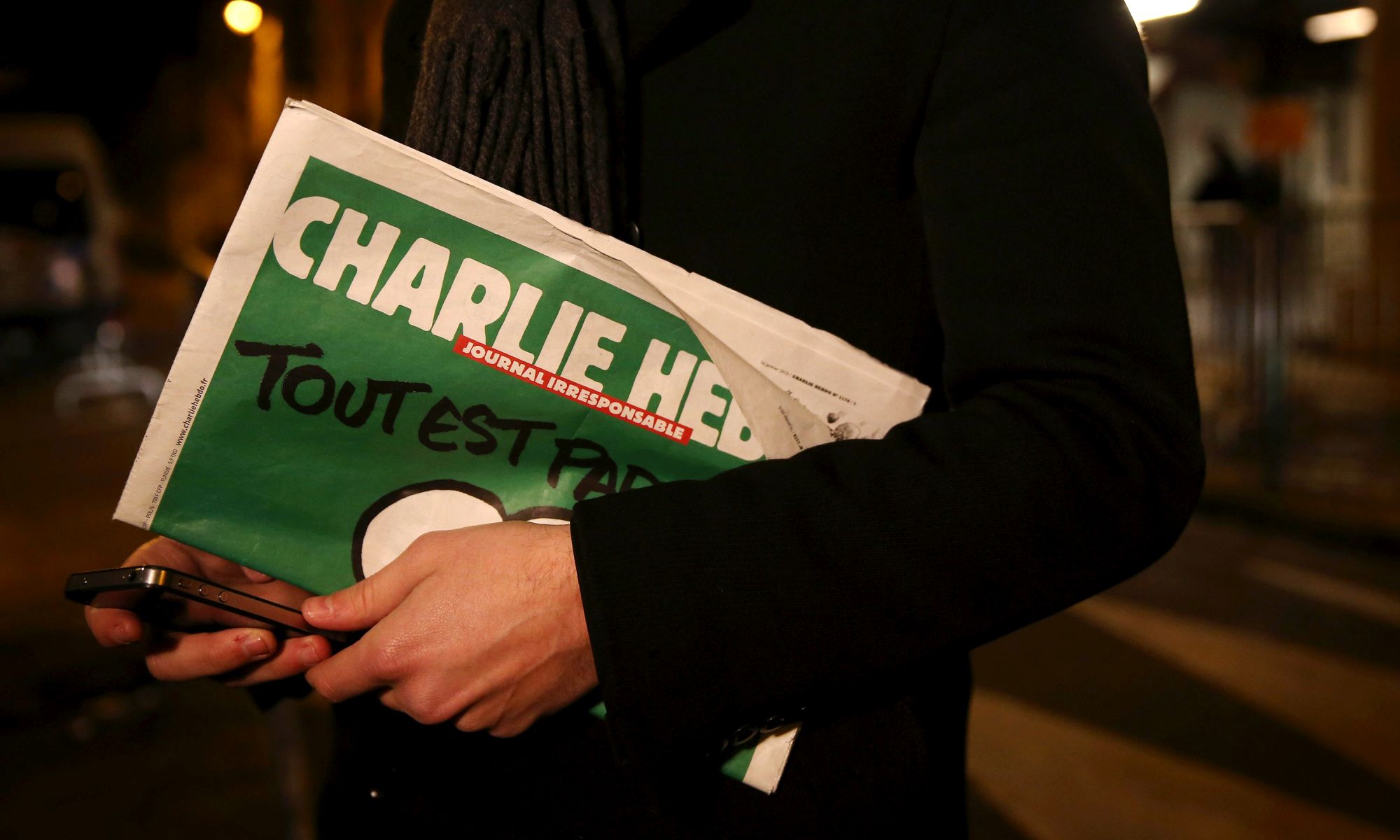 French satirical magazine Charlie Hebdo is under fire yet again, for another controversial front cover.
The cover shows the queen kneeling on Meghan Markle's neck, with the headline 'Why Meghan quit Buckingham'. The answer, from Meghan, is: 'Because I couldn't breathe anymore.'
It has sent Britain's race entrepreneurs into meltdown. Halima Begum, CEO of the Runnymede Trust, a race-equality think-tank, said the cover was 'wrong on every level'.
#CharlieHebdo, this is wrong on every level. The Queen as #GeorgeFloyd's murderer crushing Meghan's neck? #Meghan saying she's unable to breathe? This doesnt push boundaries, make anyone laugh or challenge #racism. It demeans the issues & causes offence, across the board. pic.twitter.com/ptNXs8RtuS

— Dr Halima Begum (@Halima_Begum) March 13, 2021
The Independent's race correspondent, Nadine White, branded the cover 'disgusting', making the absurd claim that it mocked George Floyd's murder.
The campaign group, Black and Asian Lawyers for Justice, condemned the cover as 'some white supremacist bullshit'.
Those getting their knickers in a twist about Charlie Hebdo have completely missed the point. The magazine is unafraid of causing offence and provoking controversy. If it printed boring covers, it would be failing at that task.
It's absurd to suggest this cover proves Charlie is racist. Charlie does not discriminate when it comes to causing offence. Quite the opposite: it is an equal-opportunities blasphemer. Nobody is safe from its mocking eye, regardless of their skin colour or background. That is surely what true equality means.
The Charlie cover brilliantly satirises Meghan's sense of victimhood by equating her claims of suffering to George Floyd's. But it also paints the queen and the royals in an unforgiving light. The cover takes the mick out of everything: royals, ex-royals and the sanctification of the image of George Floyd.
Progressives in the Anglosphere have a habit of misrepresenting Charlie Hebdo's satire as racist. Unlike its French readers, Americans and Brits never seem to get the joke. As Charlie writer Robert McLiam Wilson has highlighted, one of France's most prominent anti-racism campaign groups, SOS Racisme, has consistently supported the magazine. And Christiane Taubira, a black justice minister who was depicted as a monkey in Charlie, gave a speech at the funeral of one of the magazine's cartoonists. She understood that racism was the real target of the satire – not her race.
As so many people get worked up about the latest cover, it's clearly not just murderous Islamists who can't handle a bit of clever satire. Censorious sensitivity is the curse of our age. Long may Charlie continue to challenge it.
To enquire about republishing spiked's content, a right to reply or to request a correction, please contact the managing editor, Viv Regan.