The TERF war Down Under
Melbourne academic Holly Lawford-Smith has been hounded for defending women-only spaces.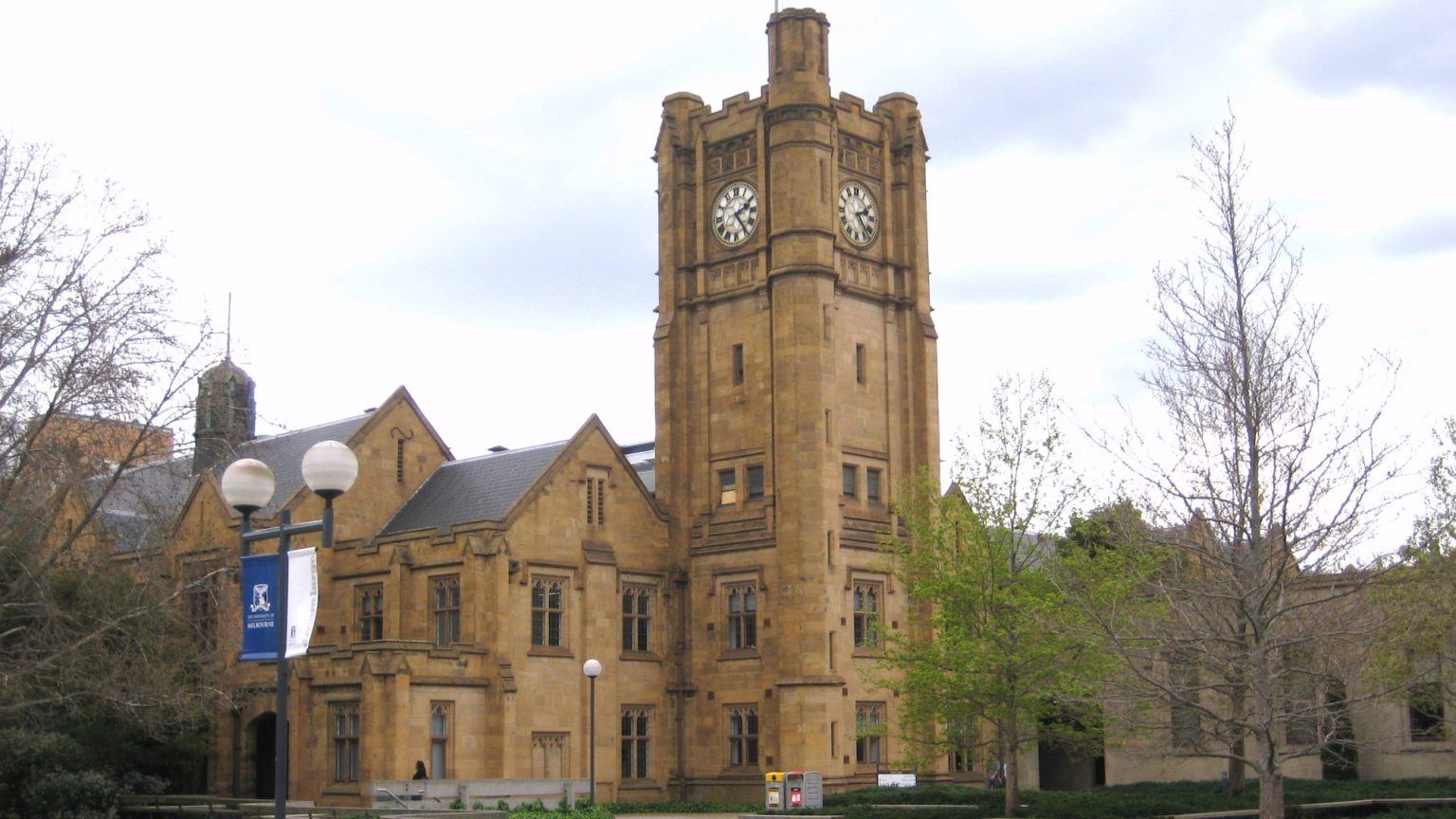 Two years ago, I came across the case of Evie Amati, an Australian woman who walked into a convenience store in Sydney and attacked strangers with an axe. It piqued my interest, as such random acts of public violence don't fit typical patterns of female offending. I was not overly surprised when it transpired that despite the misleading BBC World headline, the perpetrator wasn't a woman, but rather a male who identified as a woman.
Amati was originally due for parole in January 2021, but his sentence was increased due to the horrific nature of the injuries suffered by his victims. Reports suggest Amati is in a women's prison. And when released, he will have unfettered access to women's hospital wards, changing rooms and services. In Australia as elsewhere in the Western world, in the absence of a robust parliamentary debate or national discussion about the issue, women are now expected to accept that anyone who calls themselves a 'woman' is a woman, and is entitled to be treated as one.
In an attempt to redress the obvious imbalance of rights this causes, political philosopher Holly Lawford-Smith of the University of Melbourne recently founded a website called noconflicttheysaid.org. Speaking to The Age, she said:
'I think it's outrageous that these changes are being introduced and people aren't even acknowledging the possibility of a conflict of interest… No governments are gathering data on this, there's no place in the world for people to report where creepy things are happening in women's bathrooms or women's changing rooms or rape-support groups. I'd prefer the data, but in lieu of that we can at least have the stories.'
The site features scores of testimonies from women detailing their experiences of 'trans women' (aka men) in female-only spaces. Some are heartbreaking. One explains how a support group for survivors of sexual violence was closed after two 'trans women' continually derailed discussions by making inappropriate comments. In another, a woman reports that she received rape threats on a lesbian-only dating app for daring to specify that she only wanted to meet other biological women. As I was writing this article, the website was attacked by hackers and the submission process was disabled.
To someone who identifies as a woman, there seems to be no greater validation than inserting oneself into women-only spaces. For those who are autogynephilic (who have sexual attraction to the thought of themselves as women), it may even be part of their fetish.
To us pommy bastards, Australia seems like a land where straight-talking honesty, even to the point of bluntness, is the norm. One might imagine that over there, the notoriously inhospitable landscape would melt any snowflakes and that US-style cancel culture would be roasted over a barbie. As such, the reaction to Lawford-Smith's project has been surprising. It has chilling echoes of the monstering of Bret Weinstein, who fell foul of students at the US liberal arts college, Evergreen State. Rather than simply disagreeing or seeking to persuade Lawford-Smith and her supporters as to why they might be wrong, activists have gone full-tilt Mad Max against her. They are seeking to run her out of Melbourne.
A 'snap rally against transphobia' has been organised by self-defined 'queer' students in Melbourne this week. The university students' union's 'Queer Department' has advised people to spam Lawford-Smith's site with vexatious submissions, though it 'recommend[s] avoiding reading the published submissions' lest their members be triggered by alternative viewpoints. It has accused Lawford-Smith of posing a 'tangible danger to transgender people'.
It's easy to dismiss all this as nothing more than the antics of censorious and excitable youths, but it seems actual grown-ups have joined in the witch-hunt. An open letter penned by Lawford-Smith's colleagues has attracted thousands of signatures, including those of over 100 academics at the University of Melbourne. The turgid screed does not explicitly demand her removal, but the implication is clear – her website is smeared as 'ripe for promoting misinformation about trans people'. Lawford-Smith's role in the creation of a feminist module at the university is also questioned. Despite feminism raising many questions pertinent to a philosopher, the letter suggests the topic be left to experts in that most robust of disciplines, 'gender studies'.
Even the National Tertiary Education Union (NTEU) has weighed in, with its Melbourne branch proposing a pointed motion in 'support of the rights of trans and gender diverse people'. It seems academics who don't toe the woke line can't rely on their unions for assistance should they find their jobs at risk.
According to a recently released report by Eric Kaufmann at the Centre for the Study of Partisanship and Ideology (CSPI), groupthink on campus is here for the foreseeable. Whether the result of Machiavellian woke billionaires behind funding bodies or of a social-media-inspired mania, 'Younger academics and PhD students, especially in the United States, are significantly more willing than older academics to support dismissing controversial scholars from their posts, indicating that the problem of progressive authoritarianism is likely to get worse in the coming years'. The report specifically notes the hostility directed at 'gender-critical feminist' scholars, stating that only '28 per cent of American and Canadian academics would feel comfortable having lunch with someone who opposes the idea of trans women accessing women's shelters'.
Lawford-Smith has been targeted for abuse before. Since she began publicly to question the impact of gender ideology on women's sex-based rights, she has been subjected to an onslaught of vitriolic harassment and silencing attempts. She has been undeterred and has new political supporters at her back, including Senator Claire Chandler and Louise Staley MP.
But ultimately, whether Lawford-Smith and her allies are correct in their stance is not the primary issue. A bigger question remains: how did such a niche cause as transgender ideology so rapidly capture institutions and minds across the world, to such devastating affect?
Jo Bartosch is a journalist campaigning for the rights of women and girls.
Picture by: Polly Clip, published under a creative-commons licence.
To enquire about republishing spiked's content, a right to reply or to request a correction, please contact the managing editor, Viv Regan.