Screw the sex ban
It is currently illegal to have sex with someone you don't live with. This is insane.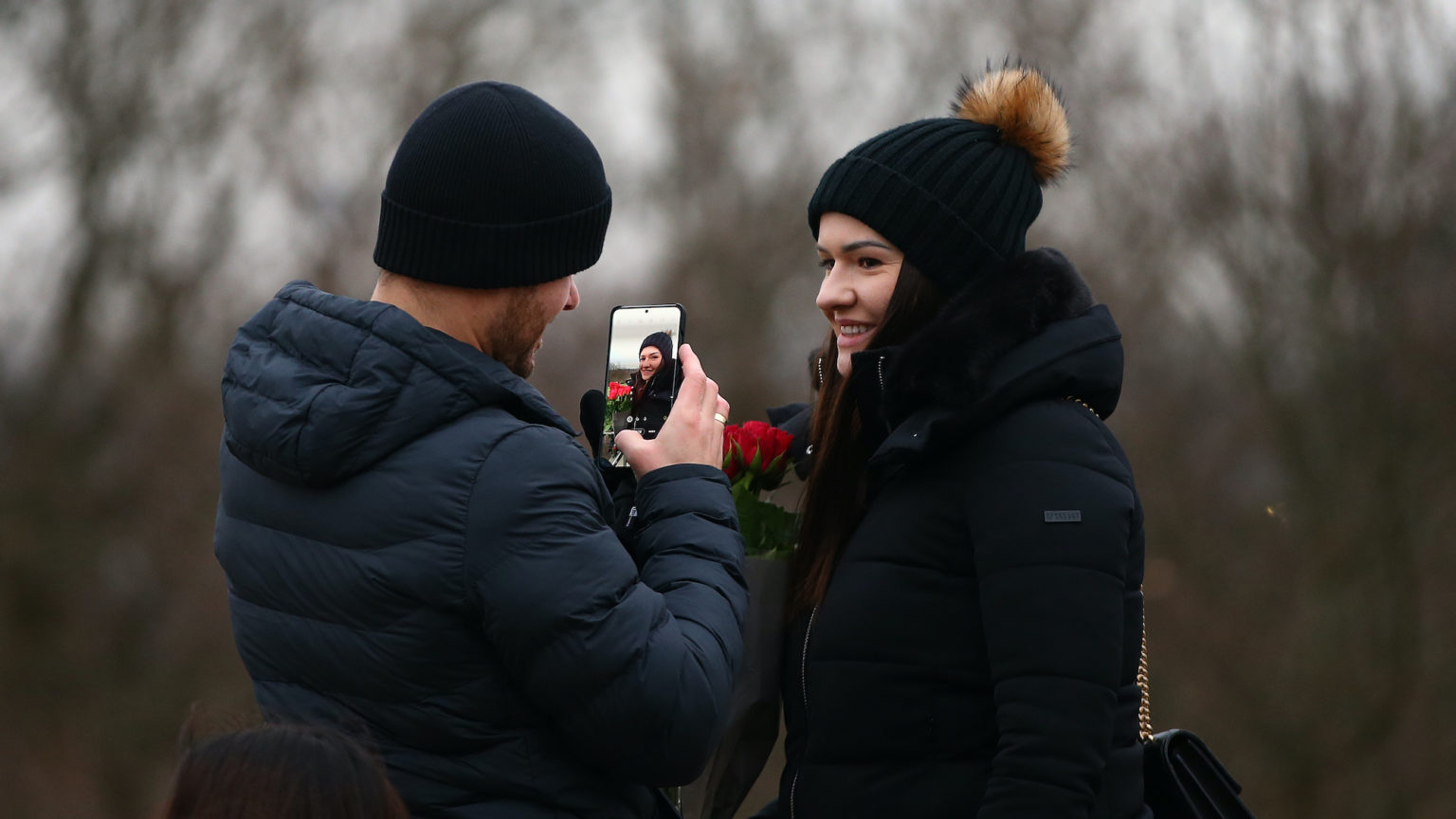 So the prime minister had his chance to thank us for sacrificing our lives and surrendering our souls to the Covid lockdown by saying: 'Congratulations! We did it! You may now pass go and work off the two trillion pounds of debt I ran up.' But not a bit of it. Lockdown isn't lifting. Sex is still illegal. As is holding hands. As is hugging. So we must tell him to go screw himself by refusing to desist from doing these things. We must go out and express as much human love as possible, until the forces of lockdown are defeated so decidedly that it's lockdowns that are banned, not expressions of human love.
When the New Statesman is fomenting rebellion we know we've got them on the run. As the brave Rachel Cunliffe alerts us, Boris Johnson's statement last week 'made clear that getting a manicure or playing outdoor tennis will be legal long before England's de facto sex ban is revoked. For while the dates and details for the subsequent phases of relaxing the rules remain tentative, the absolute earliest indoor mixing will be permitted is 17 May.'
Not only does she go to all the trouble of talking to an actual human-rights lawyer – who says Johnson's sex ban is a 'totally disproportionate interference with a right that is so fundamental to who we are as people' – but she also suggests this all may be a breach of human-rights law. (If it isn't a breach of human-rights law, what is, you might wonder? But that only goes to show you've been reading too much spiked, honey.)
Even lockdowns presented as more draconian than ours don't force people to live like eunuchs. Cunliffe reports: 'At present, France has a strict 6pm curfew, but no ban on indoor mixing, while in Germany private meetings are allowed with one other person… Italy made a specific exemption for "congiunti" – loved ones – which includes sexual and romantic partners.'
But then Cunliffe – reckless and beautiful as she is for having a problem with all of this – loses me when she explains: 'The scientific rationale is apparent – Covid-19 is an airborne disease, and transmission risk is much higher inside than out.' The scientific rationale isn't the least bit apparent. You cannot transmit a virus you do not have. So what about those of us who do not have it? Even at the height of the AIDS crisis, the government did not ban those most at risk of contracting and dying from the disease from having sex, and nor should it have.
Maybe sex isn't a human right. I don't know. I'm not a lawyer. But it's the reason I exist. That the ultimate expression of human love has been banned should appall us as much as denying someone the right to eat would appall us. We know a hundred thousand have died of or with Covid-19, but no one will ever reveal how many lives were never lived at all because for a whole year the government did its utmost to prevent outbreaks of human love and the babies that are very often love's beautiful result.
Infecting perfectly healthy elements of the population with lockdown fanaticism through sexual deprivation is straight out of the Nineteen Eighty-Four playbook: 'It was not merely that the sex instinct created a world of its own which was outside the Party's control and which therefore had to be destroyed if possible. What was more important was that sexual privation induced hysteria, which was desirable because it could be transformed into war-fever and leader-worship.'
The saddest article I have read – ever – was in last week's Spectator. Its author complained that he hadn't been sanctioned by the state to hug his girlfriend for almost an entire year since he lives in Leicester where lockdown has been unrelenting. I was sent it because the magazine wanted me to talk to him for its podcast, which I did quite happily until, right at the end, he compared what he has been going through to the situation lovers faced during the Second World War. At that point it took everything within me not to ask how dare he compare his plight to the men who notably did not stay at home to 'save lives' but instead went out to fight.
We have to stop. We must go out, in the spring sunshine, and demonstrably – so that they notice – hug and kiss and hold hands entirely at our own risk. Let the rest of them sit at home and wish we would die while they save their lives. We won't die. And even if we do, we'll have died to keep the world free. I, for one, would make that sacrifice for the babies who aren't yet born and for whom I wish with my whole soul to bequeath a better time than I have had in this lockdown.
We have nothing to fear but the fear indoctrinated into us. And so we must remember who we are and what country we're living in. Stop embarrassing the men who gave their lives that we may be free. We shall not flag or fail. We shall fuck on the beaches, we shall fuck on the landing grounds, we shall fuck in the fields and in the streets, we shall fuck in the hills, until Boris surrenders. And if, which we do not for a moment believe, this island or a large part of it were forced to submit, then our comrades beyond the seas would carry on the struggle, until, in God's good time, the Swedes, with all the courage of their freedom, step forth to our rescue and our liberation, by offering us a place to emigrate.
To enquire about republishing spiked's content, a right to reply or to request a correction, please contact the managing editor, Viv Regan.