Now they want to cancel Fox News
The Democrats have declared war on the 'fake news' media. Sound familiar?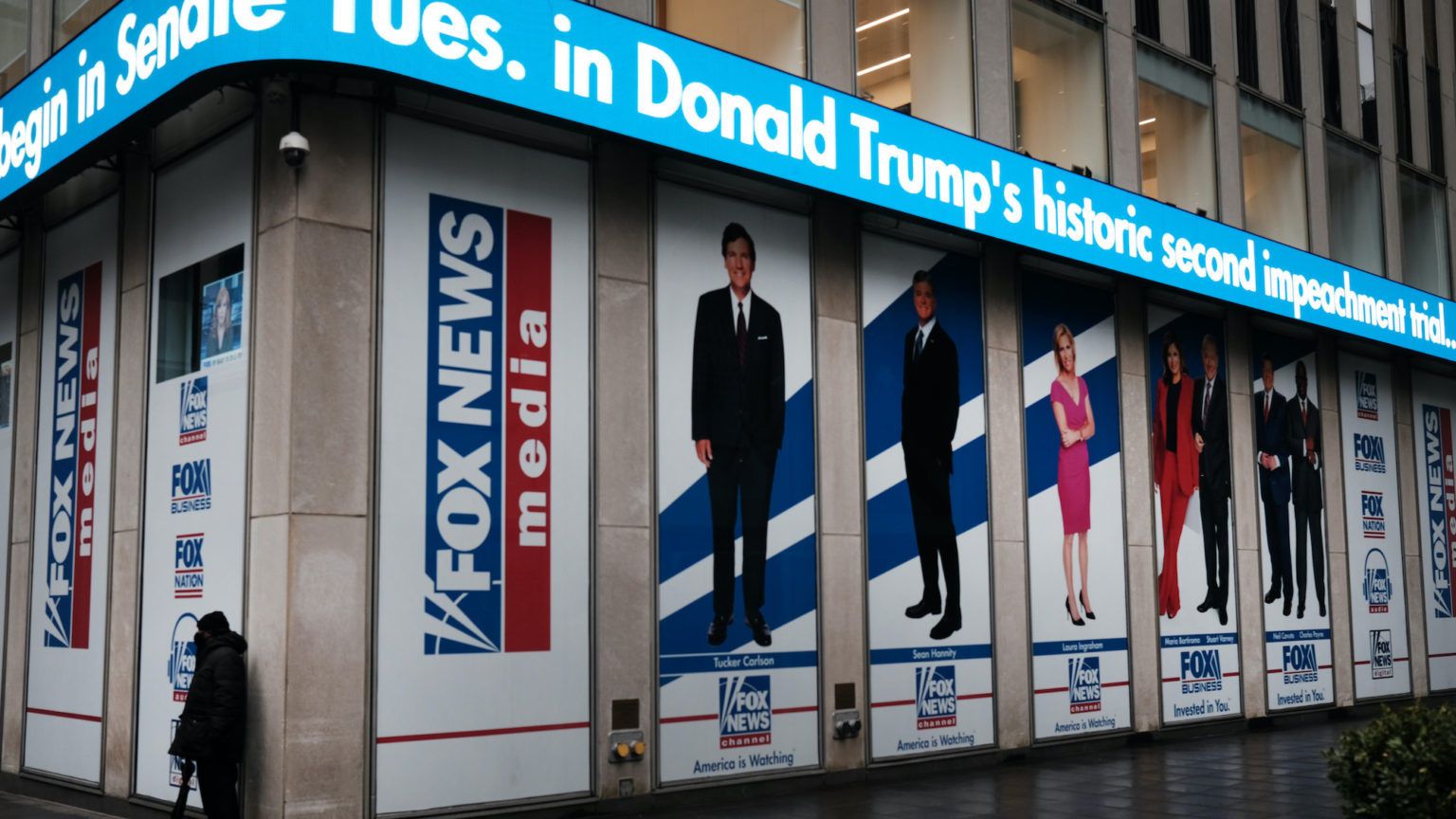 After years of laughing off Republican rants about fake news, Democrat politicians have taken a play straight from their book, demanding action against 'misinformation' and 'lies'. Their plan? To cut off conservative news coverage at the source, by pushing cable networks to stop broadcasting it.
Last week, two Democrats — Anna Eshoo and Jerry McNerney — sent letters to AT&T, Verizon, Roku, Amazon, Apple, Comcast, Charter, Dish, Cox, Altice, Alphabet and Disney-owned Hulu – all the major cable carriers. They effectively demanded the carriers explain why they host conservative news networks such as Fox News, One America News Network (OAN) and Newsmax on their platforms. This is a direct threat to our constitutional First Amendment rights.
The letters were sent ahead of Thursday's House Energy and Commerce Committee hearing about misinformation. Following the election, Democrats have doubled down on 'lies' spread through the media.
America is sharply divided. But if we learned anything from the 2016 presidential election, it is that silencing opposing voices is no solution. It ends the conversation without addressing the problem. Efforts to regulate the speech of your political opponents should be strongly condemned.
It is no coincidence that free speech was the first right given to Americans in the Bill of Rights. The First Amendment is the most important to the maintenance of peaceful, democratic government. The freedoms of speech, press and assembly, and the right to petition the government and to seek redress, are the only rights that allow citizens to question those in power.
This attempt to censor conservative content is the latest in a long line of threats to free speech in recent years. Trump tried to silence his opponents throughout his time in the Oval Office. Four years ago, when he tweeted that the Federal Communications Commission (FCC) should pull cable licenses for news networks promoting what he deemed 'fake news', people on both sides of the political divide rightly rejected the idea. Even Jerry McNerny did so – the same man who just co-wrote the letters asking why conservative stations were getting a platform.
Ironically, then FCC commissioner and Democrat, Jessica Rosenworcel, was incredibly outspoken against Trump's attack on the press, rightfully stating in a CNN interview with Brian Steltzer that she was outraged at this blatant assault on First Amendment rights. She said, 'history won't be kind to silence'. But today, Rosenworcel has been piercingly silent about this new attack on free speech.
There are many reasons why government agencies and Congress should avoid this kind of overreach. As FCC commissioner Brendan Carr observed, 'more speech is better than less'.
The First Amendment has endured many assaults since its origin. It has only given way during times of war – and even then, only slightly. We must make sure it remains strong.
Silencing voices from either side is not the answer to America's problems. Both the Democrats and the Republicans need to come together to protect and respect the First Amendment. As George Washington infamously said, if 'freedom of speech [is] taken away', then 'dumb and silent we may be led, like sheep, to the slaughter'.
Diana Alexandra Martinez is a law student at Boston University School of Law. Follow her on Twitter: @dianamartinezjd.
Picture by: Getty.
To enquire about republishing spiked's content, a right to reply or to request a correction, please contact the managing editor, Viv Regan.