The moral case for free speech
No one should ever have the power to tell others what to think.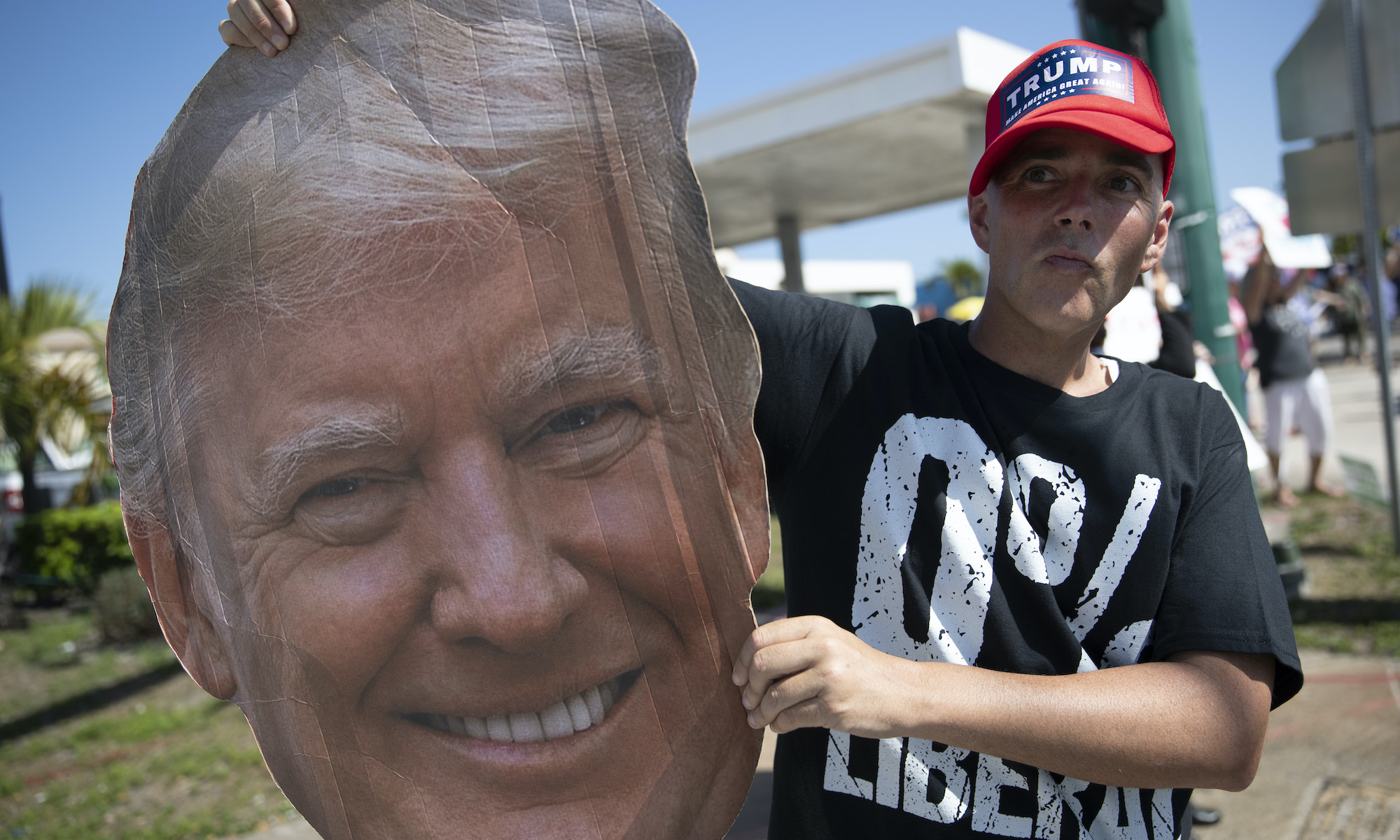 Fewer than one third of Republicans blame Donald Trump for the deadly 6 January assault on the US Capitol, while nearly two thirds blame congressional Democrats. This utterly implausible, anti-factual conviction is unsurprising: a majority of Trump voters believe that the 6 January attack, aimed at stopping Joe Biden's inauguration, was primarily 'antifa-inspired' – a belief as consistent with reality as the proposition that gravity makes objects fall up.
These are only a few of the fictions and supernatural fantasies considered hard facts by Trumpists and QAnon supporters who now dominate the Republican Party. They will infect American politics for years, making rational, reality-based discourse between political opponents practically impossible and political violence likely. Woke authoritarians infecting the left have not embraced equally fantastical conspiracy theories (they don't, for example, believe that Republicans are cannibalistic, Satan-worshipping paedophiles), but they do share with right-wing extremists their hostility to democratic freedoms and self-righteous resistance to reason.
How did we get here? The deaths (now reaching 500,000) and economic devastation caused by the pandemic accelerated and intensified our descent into madness (obviously), but its causes are complex and date back years. What interests me, for now, is how the spread of misinformation that hardened into wild conspiracy theories will or should affect our notions of free speech and First Amendment jurisprudence.
While I remain firmly opposed to regulating whatever might be deemed false or hateful speech, I'm less likely to minimise its dangers. Speech matters, as I've often stressed. That is one compelling reason for protecting it. Speech is consequential, for better and worse, and sometimes its worst consequences are easy to predict. You didn't need psychic powers to have divined the damage that would ensue from deranged conspiracy theories metastasising through social media or from Trump's months-long insistence that he could only lose a rigged election, followed by the big lie of election fraud that he and his acolytes spread after Biden's clear November victory. If the 6 January riot was not inevitable (before Trump's address to the rally preceding it, which he helped organise), the danger of convincing tens of millions of people that their votes were not counted was clear. The likelihood that their fury would erupt in violence was as obvious as the long-term damage to democracy of destroying their faith in it. To deny this is to deny the reality that speech matters.
This isn't a good reason, or excuse, for restricting speech, but it does undermine traditional instrumental arguments for protecting it. Free-speech advocates should reconsider the claim that 'good' speech is the best defence against 'bad', or that truth will triumph in a marketplace of ideas. In fact, the 'bad' speech will often drown out the 'good', as political fictions drown out facts, and truth will only triumph sometimes, rather arbitrarily. Sunshine is not 'the best disinfectant', as early 20th-century Supreme Court Justice Louis Brandeis famously said. Thanks to social media, sunshine is less a disinfectant than a super-spreader.
So, instead of relying on an instrumental defence of free speech, we need to make the moral case for it, as essential to freedom of conscience. I'm repeating myself; I've previously advocated making the moral case for speech, but it seems even more essential today. It's a less appealing case, which requires insisting that people have inalienable moral rights to harbour and express whatever others reasonably condemn as lies, delusions and dangerous prejudices. Criminal and civil laws may bar acting on such beliefs, through violence, say, or workplace discrimination; but laws that ban their expression violate what should be sacrosanct – freedoms of belief and conscience. Put very simply, regardless of consequences, it is profoundly immoral for any person, civil or governmental entity to assume the power to tell us what to think.
Wendy Kaminer is an author, a lawyer and a former national board member of the American Civil Liberties Union.
To enquire about republishing spiked's content, a right to reply or to request a correction, please contact the managing editor, Viv Regan.