Is your free speech safe with Saint Piers and Prince William?
The high-level chants for censorship are a far bigger problem than a few racist posts aimed at footballers.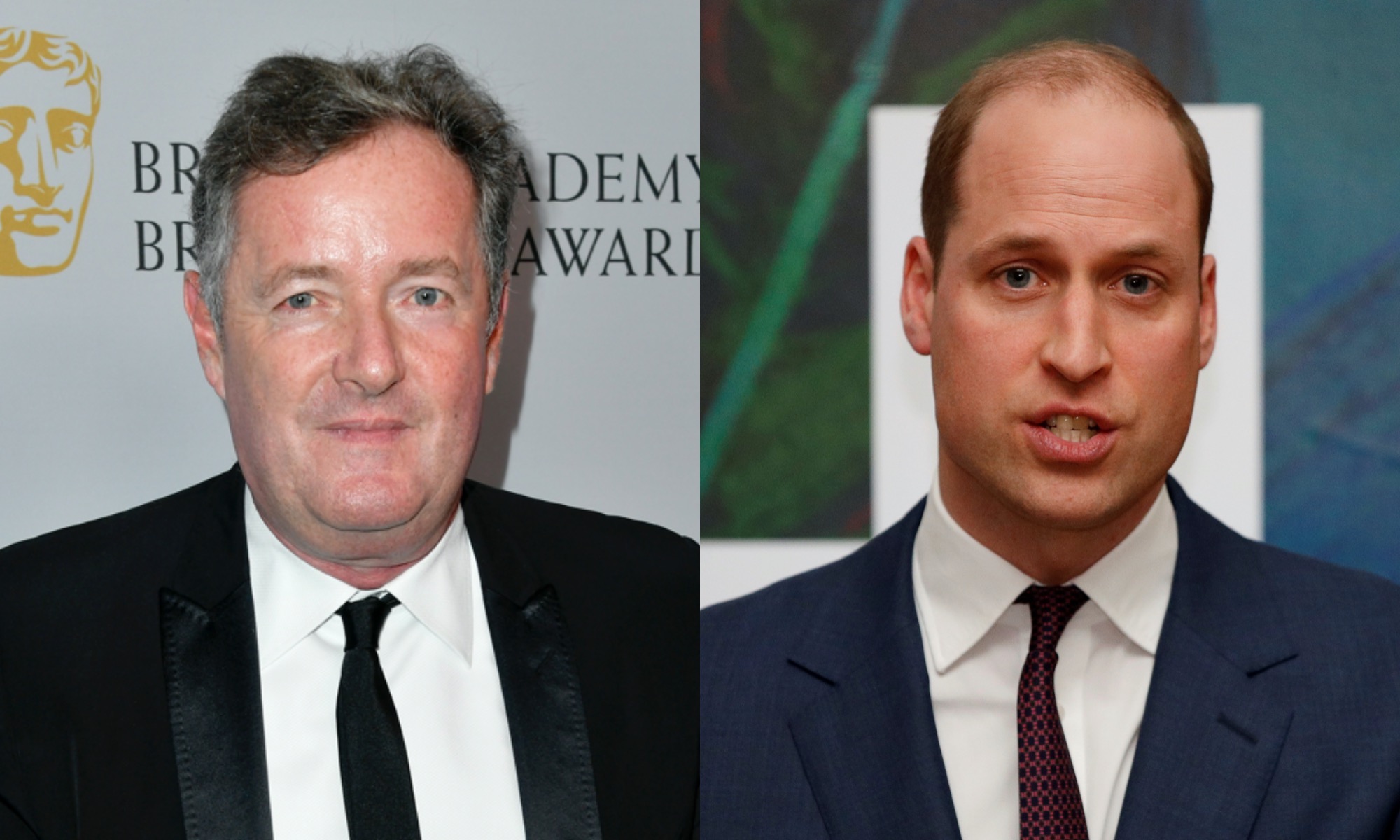 Football and free speech have both passed through the looking glass (again), where reality is reversed and issues are turned on their head.
So, the less racism there is in and around football, the more crackdowns and crusades against it we are expected to support. And the more that Big Tech cracks down on free speech, the louder the cry goes up that there is too much freedom on social media and more must be done to silence 'offensive' voices.
This week, reports of a few revolting racist posts directed at Manchester United's Marcus Rashford and other black footballers on social media became the pretext for a mighty outpouring of righteous outrage. Everybody from Prince William to Saint Piers Morgan is demanding new laws and bans online to deal with 'these racist yobs, thugs, criminals – I would imagine in some cases' (Morgan). They will all be criminals if Piers and Prince William have their way.
The latest row over some abusive posts directed at star footballers has stoked demands for ever-harsher controls and punishments for online speech crimes – in particular, for an end to anonymous posting. Morgan even wants a new law to impose a £100,000 fine for each instance of 'vile racist abuse'. In case anybody thinks this is all merely celebrity posturing, the BBC reports that, having consulted the football authorities, 'The [UK] government plans to introduce new laws on online abuse this year.'
Nobody wants to defend the 'right' of some moron to post monkey emojis on a black footballer's social-media feed. But with cancel culture already running amok, the last thing we need is more laws empowering the courts or Big Tech to control what people can say and act as free-speech referees, giving out red cards for what football refs call 'foul and abusive language'.
One thing we seem guaranteed to lose around football is our sense of perspective. By any objective measure, football today is a model of tolerance and equality compared to the past. Those of us who grew up listening to crowds chorusing monkey chants in the stands find it hard to agree that a monkey emoji on an Instagram page signals 'a return to the bad old days'. Black players are now at the heart of British football, idolised by millions. The overwhelming reaction to the recent reports of racist abuse was an outpouring of support for the players involved.
Despite this changed reality, continually playing up the problem of racism in football has proved a perfect tactic to tar working-class fans as a racist mob, and to attack freedom of expression – first at the match, and now across social media. The new 'soccer' snobs who have colonised the people's game are always desperate to find evidence of racism, as the cutting edge of their crusade to sanitise football on and off the pitch.
As a result, football has gone from one extreme to the other; from a pantomime stage where it was accepted that fans could shout, sing and behave in ways they would not dream of doing in real life, to a pulpit that is expected to act as a moralistic 'role model' for the rest of society.
As I noted before on spiked, the new football elitists have been delighted to see football without vulgar fans during lockdown, with matches played against a sterile backdrop of piped, carefully edited crowd noises and empty stands draped in banners declaring 'Black Lives Matter' and 'United Against Racism'. Now they are seizing upon a few nasty posts to try to sanitise social media too and control who should be allowed to say what.
The latest ruckus has focused in particular on the issue of anonymity online, which allows abusive 'trolls' to hide behind fake names and symbols. Prince William tweeted for many when he said social-media platforms must ensure that 'those who choose to spread hate and division are held accountable for their actions'.
To the surprise of nobody, Piers Morgan went further during his rant on ITV's Good Morning Britain. On social media, he declared, 'you should have an obligation to give your real name, real picture and workplace in your profile, so we all know who each other is, not some anonymous egg or smiley face'. No doubt that would resonate with many who are fed up of the childishness and cowardice of anonymous trolls.
But imagine the consequences of having to declare your workplace online, in a world where employers and their informers already scour social media to police employees' views – not just for signs of racism, but for any 'incorrect' opinion. There are many good reasons why people might want to remain anonymous online that have nothing to do with wanting to abuse black footballers.
Marcus Rashford himself gave a rather more sensible-sounding response to the few racist tweets he received – refusing to repost them, and posting calmly that as a proud black man, 'no one comment is going to make me feel any different. So sorry if you were looking for a strong reaction, you're just simply not going to get it here.' (Of course, the PR firm that has masterminded Rashford's successful campaign around child poverty made sure his refusal to react was splashed across the media, but so it goes.) The best way to deal with a handful of offensive arseholes online is surely to ignore rather than indulge or incarcerate them.
The growing fashion for censorship, both formal and informal, is a far more pressing problem. However vile or offensive you find somebody's post or opinions, the question remains: who is to decide where to draw the line? Who rules on what can and can't be said, and which views deserve a £100,000 fine or jail sentence? Government ministers? High Court judges? Princes and TV presenters? In the past, I might have rhetorically added to such a list, 'Simon Cowell and Piers Morgan?'. I didn't expect anybody to take me seriously.
Our freedom of speech is far too precious to entrust to any of them. From Facebook to football, we already have far too little of that freedom as it is.
Mick Hume is a spiked columnist. His book, Trigger Warning: Is the Fear of Being Offensive Killing Free Speech?, is published by Harper Collins. (Order this book from Amazon(USA) and Amazon(UK).)
To enquire about republishing spiked's content, a right to reply or to request a correction, please contact the managing editor, Viv Regan.