Joanna Cherry's crime? Defending women's rights
The SNP's attack on gender-critical thinking shows how intolerant the party has become.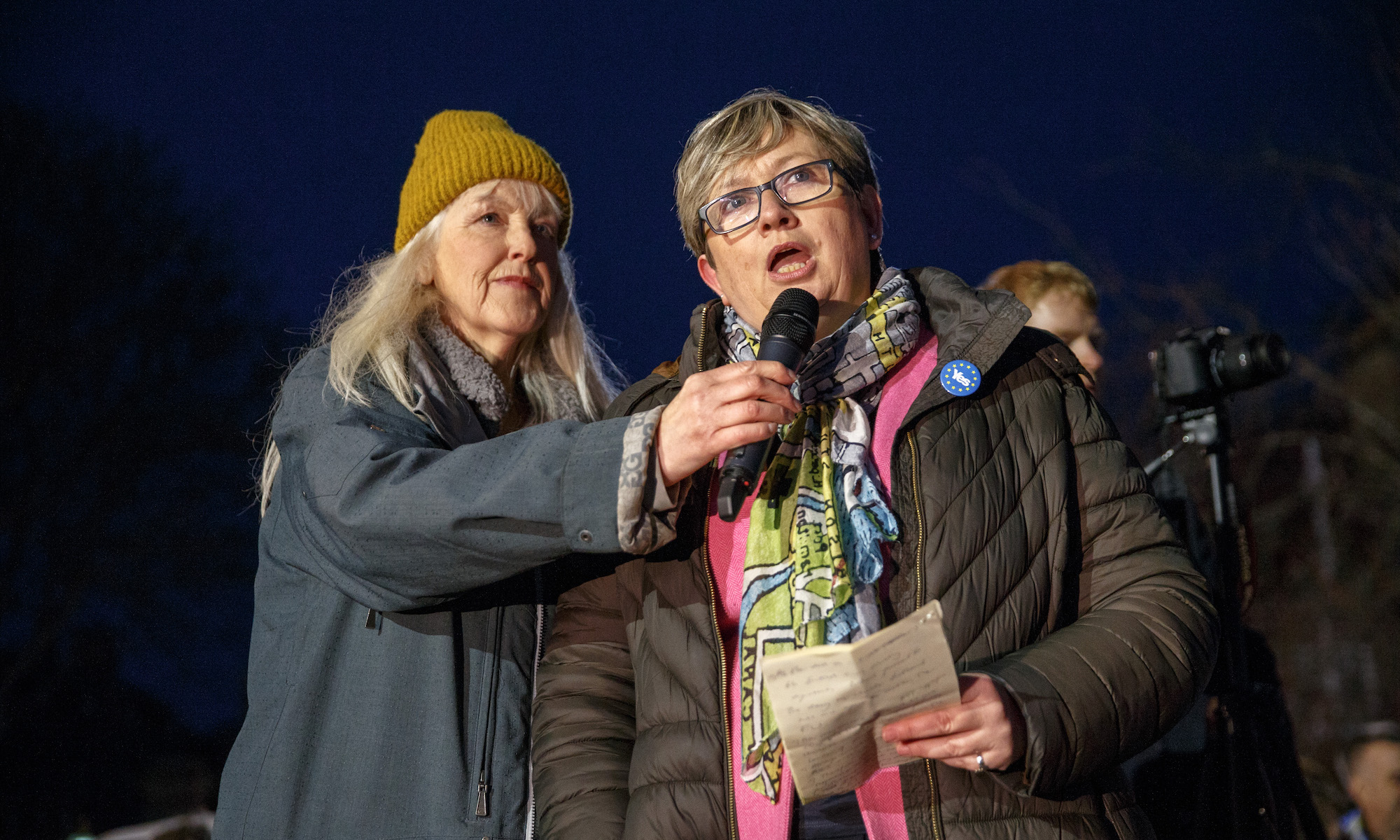 We hear so much about the importance of representation and diversity nowadays. 'You have to see it to be it', feminists never tire of telling us. But not, it seems, if you're a woman, a lesbian, and have spent decades arguing for equal rights. As the SNP's Joanna Cherry discovered yesterday, inclusivity counts for nothing if you hold the wrong views on gender identity.
Political parties frequently reshuffle, sack and replace members of their frontbench team. Usually, certain rituals are followed. Perhaps the party leader might issue a statement of regret, however qualified. Or the individual resigns before he is pushed, expressing a wish to spend more time with his family. Not in the case of Cherry. After the QC, shadow spokesperson on justice and home affairs, and member of the SNP's National Executive Committee was dumped by her party yesterday, it was left to Cherry herself to break the news.
There are so many reasons why senior figures in the SNP — whether in Westminster or Holyrood — deserve to be sacked. First off, there's the shamefully slow rollout of the coronavirus vaccine: Scotland is currently lagging behind the rest of the UK when it comes to issuing jabs. Only 14 per cent of people aged 75 to 79 have had their first dose, compared with 75 per cent of this age group in England. Given that Sotland has witnessed an alarming rate of coronavirus deaths in care homes this year, there's clearly no room for complacency. SNP leader Nicola Sturgeon, however, has spent much of the past fortnight threatening to publish vaccine supply figures, seemingly just to get one over on Boris Johnson.
Then there's the alleged cover-up of who knew what and when in the sexual-assault allegations made against former SNP leader Alex Salmond. Or justice minister Humza Yousaf's hate-crime legislation, which all but ends free speech in Scotland. Or the fact that Scottish schoolchildren are falling behind their English peers. Or Scotland's terrible drug death toll, one of the highest in all of Europe. Or that when any one of these issues comes even close to being subjected to scrutiny, the dead cat of an independence referendum is flung on the table.
The SNP leadership — of which Joanna Cherry is very much a part — deserves to be held to account for the devastation it is wreaking on the lives of Scottish citizens. Only, as Ian Blackford made clear when announcing his new team, Cherry's dismissal had nothing to do with any of these political disasters. Incredibly, even in the middle of a pandemic, the SNP leadership is fretting about offending the transgender community through too much debate.
Cherry has been a vocal critic of the SNP's proposed changes to Scotland's Gender Recognition Act. In 2019, the party set out plans to reform 'the process by which trans people gain legal recognition of their lived gender through a gender-recognition certificate'. If passed, it will become easier and cheaper for people to change their legal gender. Transgender people will no longer need to discuss their situation with doctors or live as the opposite gender for a specified period of time. As we know when similar proposals have been raised in England, gender self-identification has huge consequences for women. It paves the way for males to access women's refuges, prisons, changing rooms and sports.
Feminists in the SNP, along with Joanna Cherry, have signed up to a pledge stating that women 'have the right to maintain their sex-based protections as set out in the Equality Act 2010'. Their declaration continues: 'Women have the right to refuse consent to males in single-sex spaces or males delivering intimate services to females such as washing, dressing or counselling.' Sturgeon, meanwhile, has pitched herself firmly on the side of reform. A move no doubt warmly welcomed by those with children in failing schools or elderly people awaiting vaccination.
In seeking to defend women's rights, Cherry set herself at odds not just with the SNP leadership but with the party's social-media savvy youth wing, who have taken every opportunity to denounce the former frontbencher as a transphobe. All of this came to a head last week when Cherry defended a gender-critical activist suspended by Twitter. When the barrister Sarah Phillimore was suspended from Twitter, Cherry argued that the platform's moderation policies were 'a violation of free speech' and that the company's 'hateful conduct policy does not protect women'. Defending free speech and sex-based rights? A double black mark from the SNP.
Rather than defending her long-time comrade, Sturgeon tweeted her insistence that transphobia be treated with the same 'zero tolerance' that applies to racism or homophobia. If the implication of this had not been completely clear, the party announced last week that it would be 'drawing up a definition of transphobia in a bid to tackle the problem'. Sturgeon, meanwhile, rushed to reassure the party's membership: 'We are sorry that we've let you down and today pledge ourselves to change. The SNP does not and will not tolerate transphobia.'
There is no evidence that Cherry is transphobic. Alongside the 'women's pledge', Cherry also signed the SNP's 'Out for Indy' pledge in support of lesbian, gay and transgender rights. It is hard not to conclude that what Sturgeon, Blackford and some SNP members can't stand is debate. They cannot countenance any challenge to their edicts. Party loyalty — or at least loyalty to Sturgeon — must trump all else. And if this means another high-profile gender-critical lesbian is fired, then so be it.
Joanna Williams is a spiked columnist and director of the think tank Cieo.
To enquire about republishing spiked's content, a right to reply or to request a correction, please contact the managing editor, Viv Regan.